We are pleased to present to you an updated list of Minopex's latest vacancies for March 2023 and how to apply. It involves the Job titles, roles/responsibilities, requirements and the salary involved.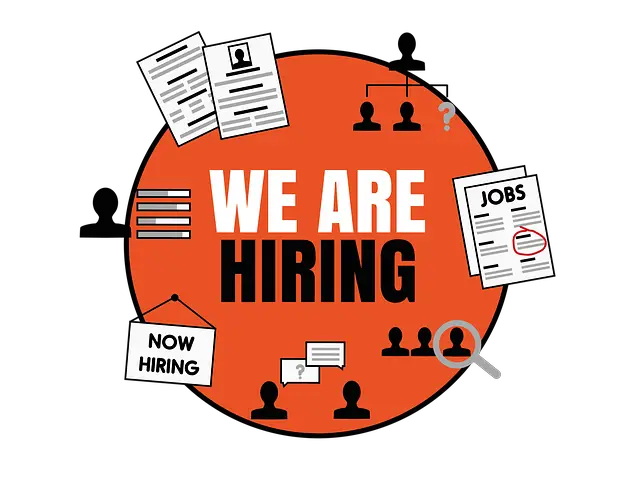 Every year Minopex publishes vacant position for interested & qualified South African citizens to apply for. This year is not an exception. Therefore the Jobs are listed below, together with their requirements, roles, salary and qualifications.
This Circular is published on a weekly basis and contains the advertisements of vacant posts and jobs in Minopex. Although the Circular is issued by the Minopex's Team is not responsible for the content of the advertisements. Inquiries about an advertisement must be addressed to the relevant advertising department.
MINOPEX CAREER (VACANT) POSITIONS, ROLES, REQUIREMENTS & QUALIFICATIONS 
Applications are invited from qualified persons for the positions shown below.
1. Financial Administrator – Site
Duties and Responsibilities
Management System (Quality, Environment, Health and Safety):
Comply with all relevant Minopex Management Systems and procedures in respect to Quality, Environment, Health and Safety
Key Tasks
Reconcile and check supplier accounts monthly for payment of suppliers
Reconcile recoverable expenses to Client invoices to check that all recoverable expenses are recovered
Check client invoice after preparation in order to capture in the accounting system.
Prepare P&L for the Plant with variance analyses of cost centres exceeding Budget on a monthly basis.
Compile annual production budget in conjunction with Regional Management Accountant.
Prepare ad hoc reports as requested from Regional Management Accountant from time to time.
Compile and submit a cost report daily to Regional Management Accountant to ensure effective budgetary control for the plant.
Prepare weekly and month-to-date: –
Cost report and analyse variances of Actual to Budget.
Outstanding Purchase Order report
Outstanding Workflow on ORB
Committed Order report
Follow up on outstanding invoices and assist site with documentation and if required, processing of invoices
Handle incoming account queries from suppliers.
Abilities
Accessing information quickly and accurately.
Entering/verifying information for accuracy.
Validate accuracy of data to alleviate inconsistencies.
Performing basic mathematical calculations accurately.
To demonstrate an understanding of numerical relationships and concepts.
To understand and apply financial data in a way which furthers your goals.
Understanding the corporation's financial resources and limitations.
Good MS Office skills required
Knowledge of accounting systems and processes
Financial
Participate in cost saving initiatives and adhere to financial procedures.
Operate computers programmed with accounting software to record, store, and analyse information.
Check figures, postings, and documents for correct entry, mathematical accuracy, and proper codes.
Classify, record, and summarize numerical and financial data to compile and keep financial records, using journals and ledgers or computers.
Debit, credit, and total accounts on computer spreadsheets and databases, using specialized accounting software.
Customer and Stakeholders
Liaise with internal and external stakeholders to ensure adherence to operational and client requirements
Liaise with Auditors (Internal & External) on site.
Qualification Requirements
Matric with a National Diploma – Technical Financial Accounting (ICB) or similar NQF Level 5
Experience and Skills Requirements

Minimum 2 – 3 years' experience in a Financial Administrating position
Computer literate in MS Office
Time management
 Update: Click here to view more Minopex vacant positions for March 2023
HOW TO APPLY FOR MINOPEX JOBS
PLEASE READ THE INSTRUCTIONS CAREFULLY BEFORE APPLYING::
A position becomes vacant at Minopex:  A position becomes available, which Minopex decide to fill either internally or externally.
The position is advertised: The job is advertised on Minopex careers portal, internal notice boards. A closing date is also indicated on the advert(s).
A shortlist is created: Applicants who meet the minimum requirements are shortlisted by HR and the line manager. Depending on the number of shortlisted candidates, applicants may be required to do assessments or are invited for an interview.
Shortlisted applicants are invited to an interview: The line manager, team member and HR are present at the interview. Depending on the outcome of the interviews, it's possible to select the best applicants based on their interview and CV.  If there is a "tie" between candidates, further interviews or assessments can be requested.
The position is filled: The best candidate for the job is selected. We make an offer. The applicant then either accepts or declines the offer.
Application Deadline
Applications should reach the Minopex's Management on time. As it is indicated for each position of interest above.
More Job Vacancies:
Kindly like us on Facebook & follow us on Follow @EAfinder OR leave a comment below for further inquiries or suggestions.