We are pleased to present to you an updated list of Oprah Winfrey School (Oprah Winfrey Leadership Academy for Girls) latest vacancies for March 2023 and how to apply. It involves the Job titles, roles/responsibilities, requirements and the salary involved.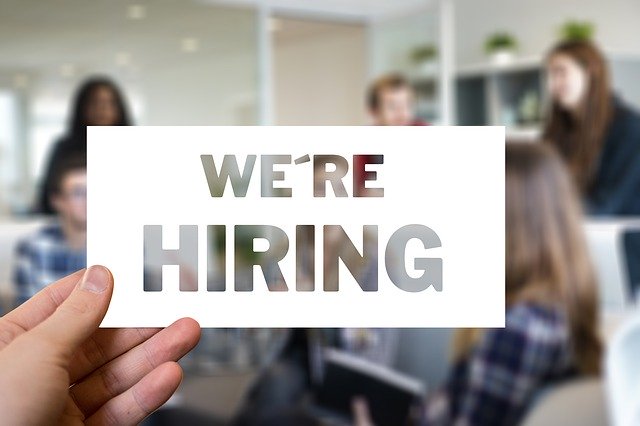 Every year the Oprah Winfrey School publishes vacant position for interested & qualified South African citizens to apply for. This year is not an exception. Therefore the Jobs are listed below together with their requirements, roles, salary and qualifications.
The Oprah Winfrey Leadership Academy for Girls (The Academy) is a residential boarding school with just over 300 students enrolled in Grades 8 -12. Grade 12 students write the Independent Examination Board (IEB) National Senior Certificate (NSC) Examination.
This Circular is published on a weekly basis and contains the advertisements of vacant posts and jobs in Oprah Winfrey School. Although the Circular is issued by the Oprah Winfrey School Team is not responsible for the content of the advertisements. Inquiries about an advertisement must be addressed to the relevant advertising department.
OPRAH WINFREY SCHOOL CAREER (VACANT) POSITIONS, ROLES, REQUIREMENTS & QUALIFICATIONS 
Applications are invited from qualified persons for the positions shown below.
1. Permanent Locum/Substitute Teacher
Summary
From time to time, the Academy requires services of experienced teachers to stand in as substitute teachers in the absence of permanent teachers.
Qualifications, Experience and Attributes
Relevant degree or a professional teaching qualification.
Proof of up to date registration with SACE.
Relevant teaching experience attained over the past five years.
Ability to teach across Grades 8 to 12 with success.
Ability and skill to identify students' deficits, and bridge them.
An understanding of the DBE and IEB assessments as well as their curriculum frameworks.
Knowledge of curriculum design and an ability to design a curriculum in any of the specified areas.
Working knowledge of the latest trends in education.
A passion for enquiry based, student-centred learning.
Ability and willingness to mentor students
The following will serve as an added advantage:
DBE / IEB experience in the marking of Grade 12 and moderation process will be of an advantage.
Main Responsibilities
From time to time, the Academy requires services of experienced teachers to stand in as substitute teachers in the absence of permanent teachers.
For this reason, the Academy is inviting applications from experienced and retired teachers who have a good traceable teaching record in one or more of the following subjects:
    Languages including Afrikaans (FAL), SeSotho (FAL), IsiZulu (FAL) and/or English (Home Language).
    Mathematics and/or Maths Lit.
    Physical Science, Life Science and/ or Natural Science.
    Information Technology and/ or CAT.
    Social Sciences, Geography and/or History.
    Arts including Creative Arts, Music, Dance, Visual and/ or Dramatic Arts.
    Accounting and/or Business Studies.
    Life Orientation and/or Physical Education.
Identified Competencies
Excellent communication, presentation and interpersonal skills.
An ability to work effectively as an individual and in teams.
Willingness to participate in the broader life of the Academy and to contribute positively to the ethos of the Academy.
A commitment to personal growth and the development of others.
High levels of competence with technology.
 Sound relationship building skills.
 Effective time management.
Analytical and critical thinking and writing skills.
Problem-solving skills.
An ability to delegate effectively.
Excellent planning and organisational skills.
Ability to handle pressure and meet deadlines.
Demonstrate high levels of professionalism.
Earns others' trust and respect through consistent honesty and professionalism in all interactions
Applications for the post are open on an ongoing basis.
 Update: Click here to view more Oprah Winfrey School vacant positions for March 2023
HOW TO APPLY FOR OPRAH WINFREY SCHOOL JOBS
PLEASE READ THE INSTRUCTIONS CAREFULLY BEFORE APPLYING:
Interested suitably qualified candidates are invited to submit their application in the form of a covering letter, CV with names of three contactable references, copy of the highest qualification/s and copy of identity to staffrecruitment@owlag.co.za.
Should you not hear from us thirty (30) days after submitting your application, please consider your application to be unsuccessful. The Academy reserves the right not to fill these positions.
The Oprah Winfrey Leadership Academy for Girls is a member of ISASA and is an equal opportunity employer. Only suitably qualified applicants will be considered. The Academy reserves the right not to fill this position.
Application Deadline
Applications should reach the Oprah Winfrey School Management on time. As it is indicated for each positions of interest above.
More Job Vacancies:
Kindly like us on Facebook & follow us on Follow @EAfinder OR leave a comment below for further inquiries or suggestions.