We pleased to present to you an updated list of South African Revenue Service (SARS)'s latest vacancies for January 2023 and how to apply. It involves the Job titles, roles/responsibilities, requirements and the salary involved.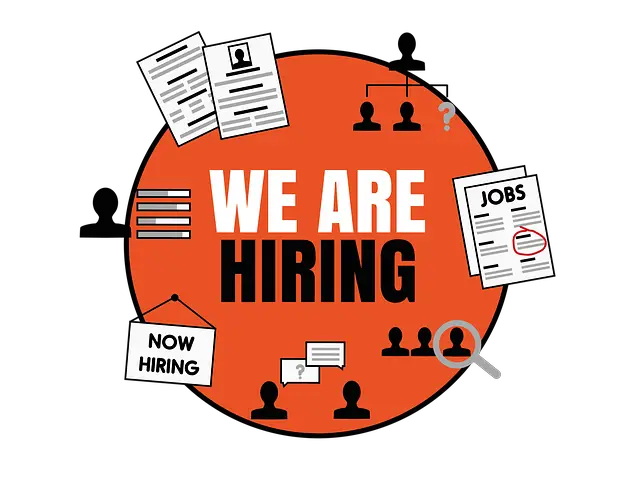 Every year South African Revenue Service (SARS) publishes vacant position for interested & qualified South African citizens to apply for. This year is not an exception. Therefore the Jobs are listed below, together with their requirements, roles, salary and qualifications.
This Circular is published on a weekly basis and contains the advertisements of vacant posts and jobs in South African Revenue Service (SARS). Although the Circular is issued by the South African Revenue Service (SARS)'s Team is not responsible for the content of the advertisements. Inquiries about an advertisement must be addressed to the relevant advertising department.
SOUTH AFRICAN REVENUE SERVICE (SARS) CAREER (VACANT) POSITIONS, ROLES, REQUIREMENTS & QUALIFICATIONS 
Applications are invited from qualified persons for the positions shown below.
1. Senior Analyst: Business Systems
Minimum Qualification & Experience Required
Relevant National Diploma / Advanced Certificate (NQF 6) AND 3-4 years' experience within Systems Analysis / Software testing and/or Customs and Excise environment, of which 1-2 years ideally at knowledge worker level.
ALTERNATIVE #
Senior Certificate (NQF 4) AND 6 years' experience within Systems Analysis and Software Testing or Customs and Excise Environment.
Minimum Functional Requirements
Minimum of 4 years' systems' experience on any front-end systems similar to SARS eFiling. Knowledge on mobile applications. Understanding of end-to-end integration between front end and back end systems.
Job Outputs:
Process
Accumulate information and provide reports with recommendations applicable to area of specialisation.
Apply practical and applied knowledge and act authoritatively on methods, systems and procedures to identify trends and potential risks.
Communication of situational interpretation and judgement of work outputs and queries in area of specialisation.
Effectively plan and schedule own activities to continuously improve quality and service delivery in area of specialisation.
Execute process and procedural change, implement the change and provide guidelines and support related to new requirements as a result of the change.
Use practical and applied knowledge and situational judgement to consider policy implications and to arrive at decisions / conclusions.
Correctly apply applicable legislation, including amongst others policies, procedures, and SOPs in the delivery of work outputs.
Take accountability for delivery of contracted work outputs within agreed parameters, quality standards and client service targets.
Ensure that completed work adhere to relevant policies, procedures, governance and legislative requirements and report on deviations & discrepancies.
Develop and maintain productive working relationships with peers and SARS role players to achieve predefined objectives.
Assign incident inventory.
Review of assigned inventory on incident management console.
Investigation of assigned query inventory to determine root cause and requesting additional information whenever lacking.
Replication of defect in testing environment and finding suitable workaround.
To compile User/Functional Requirements Specifications and prioritize production system change request/s.
Interdepartmental peer-to-peer liaison Liaison with business partners, internal and external development partners.
Log a production system change request on incident management console.
To provide End-user education and training.
Reviewing and commenting upon business and functional requirements specifications for maintenance and projects.
Attending and engaging in project meetings and reviews by contributing your domain-specific production knowledge and experience.
To provide exceptional customer service support to other teams and all operational areas within SARS.
To maintain and support new and existing applications.
To contributes towards the refinement of polices, processes and procedures.
Be observant and engage on possible violations of procedures and standards of conduct and escalate where necessary.
Undertake information gathering and analysis of data within set guidelines to report related information to business.
Gather, plan and manage data for test automation purposes.
Identify candidate business processes or scenarios for automated test cases.
Governance
Comply to set governance and compliance procedures and processes related to an area of specialisation and continuously identify and escalate risks.
People
Develop and maintain productive working relationships with peers and team members to achieve predefined objectives.
Finance
Adhere to organisational policies and procedures to ensure cost effectiveness and reduction of financial costs.
Client
Contribute to a culture of service excellence, which builds positive relationships and provides opportunity for feedback and exceptional service.
Ensure own understanding and adherence to customer service delivery and provide specialist support to meet or exceed customer expectations.
To perform trend analysis in relation to incident management inventory.
Behavioural competencies
Accountability
Analytical Thinking
Attention to Detail
Building Sustainability
Commitment to Continuous Learning
Conceptual Ability
Fairness and Transparency
Honesty and Integrity
Organisational Awareness
Respect
Trust
Technical competencies
Business IT Systems
Business Knowledge
Computer Literacy
Customer Relationship Management
Efficiency improvement
Functional Policies and Procedures
IT Business Analysis
Relationship Building
Reporting
System Thinking
Compliance Competency
 Update: Click here to view more South African Revenue Service (SARS) vacant positions for January 2023
HOW TO APPLY FOR SOUTH AFRICAN REVENUE SERVICE (SARS) JOBS
PLEASE READ THE INSTRUCTIONS CAREFULLY BEFORE APPLYING::
A position becomes vacant at South African Revenue Service (SARS):  A position becomes available, which South African Revenue Service (SARS) decide to fill either internally or externally.
The position is advertised: The job is advertised on South African Revenue Service (SARS) careers portal, internal notice boards. A closing date is also indicated on the advert(s).
A shortlist is created: Applicants who meet the minimum requirements are shortlisted by HR and the line manager. Depending on the number of shortlisted candidates, applicants may be required to do assessments or are invited for an interview.
Shortlisted applicants are invited to an interview: The line manager, team member and HR are present at the interview. Depending on the outcome of the interviews, it's possible to select the best applicants based on their interview and CV.  If there is a "tie" between candidates, further interviews or assessments can be requested.
The position is filled: The best candidate for the job is selected. We make an offer. The applicant then either accepts or declines the offer.
Application Deadline
Applications should reach the South African Revenue Service (SARS)'s Management on time. As it is indicated for each position of interest above.
More Job Vacancies:
Kindly like us on Facebook & follow us on Follow @EAfinder OR leave a comment below for further inquiries or suggestions.