We pleased to present to you an updated list of G4S's latest vacancies, for February 2023 and how to apply. It involves the Job titles, roles/responsibilities, requirements and the salary involved.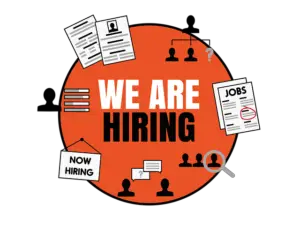 Every year G4S publishes vacant position for interested & qualified South African citizens to apply for. This year is not an exception. Therefore the Jobs are listed below, together with their requirements, roles, salary and qualifications.
This Circular is published on a weekly basis and contains the advertisements of vacant posts and jobs in G4S. Although the Circular is issued by the G4S's Team is not responsible for the content of the advertisements. Inquiries about an advertisement must be addressed to the relevant advertising department.
G4S CAREER (VACANT) POSITIONS, ROLES, REQUIREMENTS & QUALIFICATIONS 
Applications are invited from qualified persons for the positions shown below.
1. RADIO CONTROLLER
ROLE RESPONSIBILITY:
Radio control
Maintains radio and telephonic communication with vehicle crews so that their whereabouts and actions are known at all times
Uses and ensures that the crew use codes in all radio transmissions
Ensures that emergency procedures are known to the vehicle crew and that the correct procedures are adhered to
Maintains and records a precise and accurate daily log sheet of all vehicles and 3rd persons movements, this includes "blind radio spot' notations, no service receipt number, standby situations, operations reminders, failure to meet agreed schedules and non-scheduled work
Phones clients to confirm that a 'no service' was required when such is given to crew
Brief new road crew on specific details  of their schedules to ensure maximum efficiency, courtesy and safe driving
Keeps at hand, all emergency telephone numbers within the branches jurisdiction
Keeps maps covering the branch's operations to facilitate scheduled planning, re-routing and any other general information
Client Complaints
Completes client complaint register to resolve every complaint received and submit to the manager
Acts upon managers instructions to avoid recurring bad service
Code Book
Update code book to record new client or service terminated
Box Room
Prepares box pre-lists accurately and records those boxed due in the box room and submits such to box room controller
Advises box room controller of all changes to boxes in and out as they become know to control. Informs controller of alterations, or omissions from counting house box prelist​
Counting House
Liaises with counting house supervisor to establish their operating requirements and priorities
Clients
Adheres to all operational directives with regards to client service
Ensures that all clients are service contractually
Other Branches
Maintains liaison to facilitate any emergency planning or action in the event
General
Consults manager during the day concerning accidents, or incidents to ensure schedule adjustments and completion with minimum disruptions of client and company
Carries out other duties as may be required or directed by management
Minimum Qualifications and Experience
A minimum of 5 years experience in CIT operations is preferable
Matric Certificate/Grade 12
PSIRA Grade A
CIT Competency
Firearm competency with business purposes
Previous Control Room experience will be an advantage
No ITC listings
A valid code 10 drivers licence with PDP is an advantage
Knowledge
Ability to communicate with staff and clients
Knowledge of ISO Quality Management and its requirements
Be able to work under pressure
Skills
Must be Computer literate
Computer literate MS Office
Attributes
Work under pressure
Dealing with changing circumstances
Attention to detail
Delivering great customer service
 Update: Click here to view more G4S vacant positions for February 2023
HOW TO APPLY FOR G4S JOBS
PLEASE READ THE INSTRUCTIONS CAREFULLY BEFORE APPLYING::
A position becomes vacant at G4S:  A position becomes available, which G4S decide to fill either internally or externally.
The position is advertised: The job is advertised on G4S careers portal, internal notice boards. A closing date is also indicated on the advert(s).
A shortlist is created: Applicants who meet the minimum requirements are shortlisted by HR and the line manager. Depending on the number of shortlisted candidates, applicants may be required to do assessments or are invited for an interview.
Shortlisted applicants are invited to an interview: The line manager, team member and HR are present at the interview. Depending on the outcome of the interviews, it's possible to select the best applicants based on their interview and CV.  If there is a "tie" between candidates, further interviews or assessments can be requested.
The position is filled: The best candidate for the job is selected. We make an offer. The applicant then either accepts or declines the offer.
Application Deadline
Applications should reach the G4S's Management on time. As it is indicated for each position of interest above.
More Job Vacancies:
Kindly like us on Facebook & follow us on Follow @EAfinder OR leave a comment below for further inquiries or suggestions.