This article contains everything you need to know about an Education Assistant job duties and description in 2022.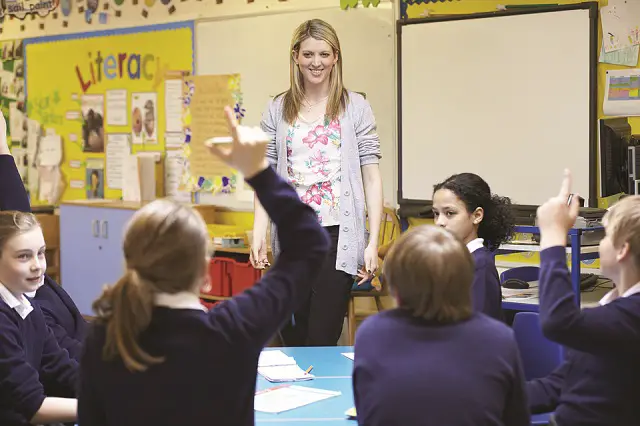 An Education Assistant is also called a teaching assistant who serves as the structural backbone for teachers and helps with the social and academic development of the children both inside and outside the classroom. They make and prepare a conducive environment for the teachers to carry out effective teaching process and the children or students to learn effectively as well.
Education Assistants are employed in various levels of the academic world ranging from the elementary to the secondary schools. This role cannot be handled by just anybody. Hence, it requires a person with certain skills and probably qualification as the case may be.
However, to become an education assistant, you may be required to have at least a NQF level 4 (Matric) or (NQF6/7 or higher) qualification or any related field, with experience in the teaching field.
In respect to skills, an education assistant should have the following skills;
Good organizational skills; flexibility and creativity;
Basic IT skills;
enjoy working with children and young adults;
Patience, confidence and a compassionate attitude;
Good literacy and numeracy skills;
Ability to manage groups of learners and deal with challenging behaviour and ability to communicate in English and one other official language.
In no particular order, here are the duties of an education assistant;
EDUCATION ASSISTANT JOB DUTIES & DESCRIPTION
Education Assistants will be required to prepare the classroom for teaching and learning and ensure that teaching materials are available and ready for use.
Hand out workbooks/textbooks to learners.
Preparing mark sheets, keeping of records, capturing of marks.
Distribute question papers, worksheets, classwork books, marked scripts to learners.
Assist the teacher with photocopying of question papers, work sheets etc.
Support the teacher to manage behaviour in the classroom.
Help learners with their educational and social development; maintain a safe, secure and clean classroom environment; oversee learners out of the classroom and during lunch breaks; supervise group activities of learners and carry out administrative tasks as required by the school.
CONCLUSION
In summary, the education assistant is responsible for overseeing the welfare of the classroom from beginning to the end. Hence, they should know their job inside and out. However, their job description includes a lot more than just helping the teachers and the children or students in the classroom. They are also involved in administrative jobs which includes, running the affairs of the school, etc.
Read Also:
Don't miss out on current updates, kindly like us on Facebook & follow us on Follow @Eafinder OR leave a comment below for further inquiries.