The Accredited list of diploma and certificate courses offered at the CORAT Africa and their Requirements for 2022/2023 admission has been released and published here.
All interested aspirants or candidates who want to apply for admission in the school can now proceed and check below for the list of courses offered in CORAT Africa and their Requirements.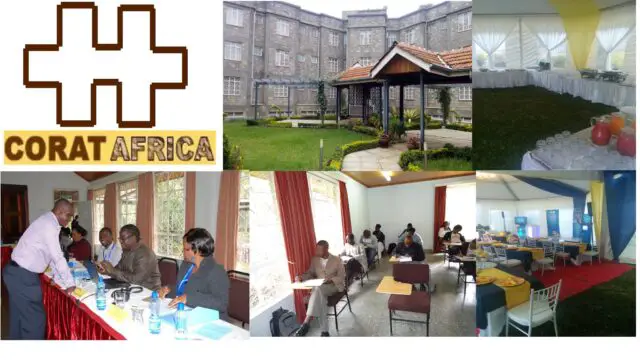 The general public and all those interested in studying at the CORAT Africa are hereby informed that the list of courses offered at the institution has been listed in the article and can be found below.
If you are looking for CORAT Africa then you are finally in the right place especially if you have been searching so hard for it. Today, one of our article which you are currently reading now contains the official list of all the courses offered at the CORAT Africa.
LIST OF CERTIFICATE AND DIPLOMA COURSES OFFERED AT CORAT AFRICA
Below are the full details of all the diploma/certificate courses offered at the CORAT Africa:
We offer the following courses in collaboration with DAYSTAR
-Diploma in Project Management
-Diploma in Monitoring and Evaluation
-Diploma in Education Management
Courses examined by The Kenya National Examination Council
-Diploma in Human Resource Management
-Diploma in Community Development
-Diploma in Project Management
Short Courses
The Training Programme is divided into three categories
i) Pan African Residential Courses
These are aimed at equipping leaders of churches and church-based organizations with good management skills.These courses are conducted at the CORAT Africa Management and Development Centre (CMDC) facility.
ii) Tailor-Made Courses (In-Country Courses)
We also facilitate Tailor-Made (In-Country Courses) which are clients determined .The topics and duration depends on the clients' needs. Its advantage is, it reaches more participants in a given location, hence more cost effective.
iii) Regional Courses
Motivated by her zeal to help the churches and church-based organizations enhance on their capacities; so that they become well managed, effective, accountable and sustainable in mission; CORAT Africa has made a strategic decision to devolve many of her courses to where the churches are at. Beginning this June 2016, CORAT Africa will roll out several courses at different regions in Kenya and outside Kenya. Below are highlights of the initial short courses scheduled. Please visit our webpage regularly to know which courses will be conducted at your region.
Newly Launched Courses
CORAT has also identified and designed additional courses that will be offered to both current and potential clients in 2017,namely;
Short Courses:
Project Cycle Management Course
Corporate Governance Course
Planning, Monitoring and Evaluation Course
Chaplaincy Services Course
Grant Writing and Report Writing Course
Succession Planning for Church Executives Course
The Human Resource Capital Course
Transformational Leadership Course
Organizational Development Course
Long Courses:
Management Course For Guest House Managers
Management Course For Legal Counsel Generals
Regional courses:
Resource Mobilization
Finance for Non Finance
Organization Development
Proposal Development and report writing
Church Management in Practice
Human Resource Management
Strategic Management
Leadership in Practice
Participatory Planning Monitoring and Evaluation
Family Life Education
Youth Development Training
The requirement needed to be enrolled in any of these programmes is five credits, including English and mathematics.
HOW TO APPLY FOR ADMISSION INTO CORAT AFRICA
Download Application form from here OR apply online by visiting the CORAT Africa Application Portal.
Copies of the deposit slip and certified copies of academic/ professional qualifications should be attached to the application.
After reviewing your application, if successful, you'll be sent an email or SMS stating your admission status.
Don't miss out on current updates, kindly like us on Facebook & follow us on Follow @Eafinder OR leave a comment below for further inquiries.