This article contains information on the list of Marketable Courses in Kenya for the year 2022.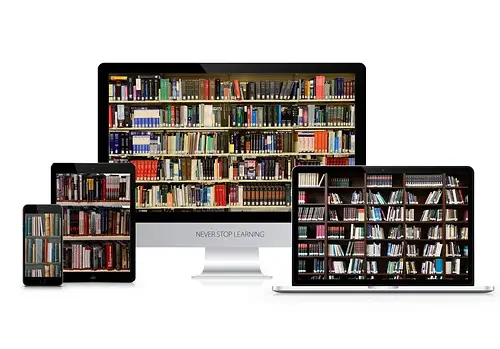 Many times, we term a course marketable because of its popularity amongst many students but in the real sense, marketability of a course often depends on numerous factors, including market saturation, industry trends, etc. A marketable course is beyond those which are studied in Universities for years. It also includes short online's courses.
In Kenya, there are numerous options to consider after graduating from high school. Whether it is to proceed to the University or attend a technical school, one's choice of course can determine the ease at which a job can be secured after school. Although, it is good to consider one's passion, the marketability of a course is also important.
In this article, we will be looking at marketable courses in Kenya. Thus, if you're interested in residing or schooling in Kenya, keep reading.
LIST OF TOP MARKETABLE COURSES IN KENYA
Here is a look at the top marketable courses in Kenya.
1. Medicine
The first on the list of marketable courses in Kenya is Medicine. This course has been and still remains the most marketable course in the country. Medicine and surgery is one of the most respected courses in Kenya. If you take this course, your future will be bright as a medical doctor regardless of your specialty. The course is very demanding and requires a lot. Although many students desire this course, unfortunately, only a few can afford it. But, if you have sufficient time and financial resources to enrol for the course, then do not think twice about it.
However, bear in mind that you need to have passion for medicine. The course can be quite draining but over time, the reward is certain.
Gone are the days where marketing was basically carried out using traditional methods which involves commuting from one location  to the other in search of prospects and buyers.  The traditional method of marketing made it very difficult to reach a larger audience.
However, with the existence of  the internet and social media, life has  been made easier. Digital marketing focuses more on selling products and services in the digital space. This includes social media platforms, email, websites, etc.
As companies transition from the traditional method of marketing to digital platforms, they will require more people to create the marketing content and strategies for the digital space.
2. Engineering
Like other prestigious courses, Engineering is one of the oldest and marketable professions in the world. Kenya, being a developing country has numerous numerous projects to execute all year round. As such, there will always be demand for Engineers.
Although most of the construction companies are foreign, the Kenyan government has put in place structures that limit the number of expertise a company can bring in Kenya. This is to promote Indigenous experts. Engineering is a vast course with numerous areas of speciality. It is therefore important to note that not all engineers will be on-demand at all times in Kenya. Hence, some of the major engineering courses that will be on-demand include the following:
Structural Engineering
Civil Engineering
The construction of roads,railways and bridges have contributed significantly to the economic growth of Kenya. Civil engineering is thus, one of the major engineering disciplines as it deals with designing, construction, and maintenance of infrastructures
3. Computer Science
It is no longer news that the world has gone digital and Kenya like many other countries have long embraced this opportunity. Therefore, tech or IT related courses have remained one of the most marketable related courses in South Africa.
Over the years, most companies in Kenya have been utilizing the digital space as a marketing avenue. The number of companies and businesses that are digitizing is still small when compared to some of the most marketable degree courses in this category which include the following.
Information Technology
Cyber security
Programming, etc.
Bearing this in mind, you can never go wrong by having a computer science course in Kenya.
4. Hospitality Courses
The hospitality industry has recorded mind-blowing growth across the world.  Kenya is known to be one of the most visited countries in Africa due to the numerous interesting and beautiful places it houses. As a result of this, domestic tourism is on the rise, thus, creating a huge opportunity for professionals in the hospitality industry.
Years back, the course was unexplored, which resulted in lack of interest and low perception of the profession. Overtime, it hospitality courses have turned out to be one of the most marketable courses after the government embarked on creating awareness and encouraging people. The national government has invested in awareness campaigns in the past two years, encouraging people to take hospitality courses.
With the increasing rate of tourism and hospitality industry, there is a high demand for personnels who can manage hotels and other related establishments, both public and private sectors as
Being that the hospitality industry is vast, some of the profitable areas of specialisation include the following.
Hotel Management
Food Production
Travel and Tourism Management
Tour Operations
5. Fashion Design
As long as the fashion industry continues to evolve in African countries, Fashion design will always be one of the few courses that will continue to be relevant and timeless. The growth of the African fashion industry has brought opportunities for international brands to work with fashion designers in Africa. Kenya is not left out.
Due to the marketability of Fashion studies, the Kenyan government started a campaign tagged "Buy Kenya Build Kenya." The sole aim of the campaign was to empower the Kenyan fashion industry.
The good thing about fashion as an industry is that it has some of the best short marketable courses in Kenya.
6. Statistics
Since a lot of individuals do not have flair for calculation courses, those with mathematics related courses are always hot cakes. Statistics is one of the fastest-growing careers in Kenya.
Statistics courses are taught in almost all top Kenyan universities. Therefore, if you have a passion for mathematics and analysis, this is one of the best courses to to consider. It is highly marketable due to its scope and implementation in numerous governments and private departments
7. Agriculture Courses
Oil is no longer the backbone of many countries as it was some years ago. Rather, Agriculture has become the new goldmine. People will always want to eat, and agriculture plays a huge role in food provision.
Kenya, like other African countries, realised the opportunities in Agriculture. This makes them a leading agricultural producer in Africa, though Kenya faces a shortage of qualified personnel who can work in areas such as quality control and marketing.  Therefore, pursuing an agriculture-related course leaves you at an advantage in Kenya.
8. Teaching
This course takes up to 4 or 5 years in Kenya. Although stressful in some cases, teaching is one of the top marketable diploma courses in Kenya. Despite the fact that the educational system in many African countries are deteriorating, the demand for teachers will always be high especially in secondary schools. Kenya is not left out of this. Whether online or offline teaching, it is highly marketable as people are willing to learn.
9. Computer Security & Forensics
One of the most marketable tech related courses in Kenya is computer security and forensics. A computer security and forensics professional can be likened to a detective in the law enforcement field but in the digital space. They are involved in solving cyber crime, computer hacks, and data breaches.
Currently, millions of Kenyans have adopted mobile banking as a means to make transactions. This leaves banks and consumers as potential victims of cyber-attacks. However, cyber crimes are not only peculiar to banks in Kenya but to other sectors  as a whole.
As the world becomes more interconnected, cybercrimes keep rising. Organisations, governments, and individuals are constantly in need of qualified individuals to mitigate these threats. Hence, the high demand for these experts in Kenya.
10. GIS and Remote Sensing
Geographic Information Systems, commonly known as GIS, combines mapping with information technology.   Remote sensing is one of the methods commonly used for collecting physical data to be integrated into a GIS platform.
This is among the rarest courses in Kenya but one of the most marketable ones.
The pursuit of data and useful information continues to grow as consumer devices become more powerful. The possibilities brought by space exploration also make this course quite interesting career-wise.
Other courses include:
Nursing
Pharmacy
Law
Architecture
Actuary
Procurement and logistics, etc.
CONCLUSION
The above are the most marketable courses in Kenya. However, the courses mentioned in this article don't in any way imply that these are the only marketable courses in Kenya. There are other courses too. To know more, do well to do more research especially if you are faced with choosing lucrative courses to study in Kenya.
In Summary, the most marketable courses in Kenya cut across different fields such as  computer science, IT, Medicine and marketing With most of these courses, one can work in different economic sectors.
Don't miss out on current updates, kindly like us on Facebook & follow us on Follow @EAfinder OR leave a comment below for further inquiries.