This article contains information on the U.S. Embassy in Nairobi, Kenya: 2019. You will also get detailed information on the Embassy of U.S. contact address, e-mail address, website, telephone number, visiting hours and lots more.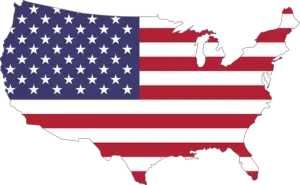 The U.S. embassy is one of 128 foreign representations in Kenya, and one of 104 foreign representations in Nairobi. This nation also attribute their mission at the United Nations in Nairobi as their official embassy to Kenya.
ABOUT THE EMBASSY OF U.S. IN NAIROBI
The U.S. embassy in Kenya is where all correspondences and communications between Kenya and U.S. are handled. The embassy represents the interest of the U.S. Government in Kenya. They are also saddled with the responsibility of protecting U.S. citizens in Kenya in accordance with the Kenyan Law and Constitution.
UNITED STATES EMBASSY CONTACT DETAILS
Below is the Embassy of U.S Contact details in Kenya,
Phone
254 20 363-6000
Fax
254 20 363-6157
Website
http://nairobi.usembassy.gov
Email
[email protected]
Address
P. O. Box 606 Village Market 00621 Nairobi, Kenya
OFFICE HOURS
Monday through Thursday 07:15 a.m. – 04:30 p.m. Friday 07:15 a.m. – 12:15 p.m.
EMBASSY OF THE REPUBLIC OF KENYA IN WASHINGTON, UNITED STATES
Phone
000-1-202-3876101
Fax
000-1-202-4623829
Website
http://kenyaembassy.com
Email
[email protected]
Address
2249, R. Street N.W. Washington D.C. 20008
OFFICE HOURS
Monday – Friday 9.00a.m – 5.00p.m <br> Time Difference: 7 hours behind Kenya
Please contact the embassy in Nairobi directly for inquiries and questions regarding visa regulations and international passport requirements. Also, contact the embassy to verify address and opening hours.
While we have put in every reasonable effort to ensure the accuracy of the information on this page, eafinder.com is not responsible for any errors or omissions contained on this site and accepts no responsibility or liability whatsoever. When brought to our attention any error we will correct it as soon as possible.