Application for the Marine and Fisheries Sciences Masters Scholarship – 2022/2023 Entry is now open for International & Ghanaian Students at the University of Ghana in Ghana.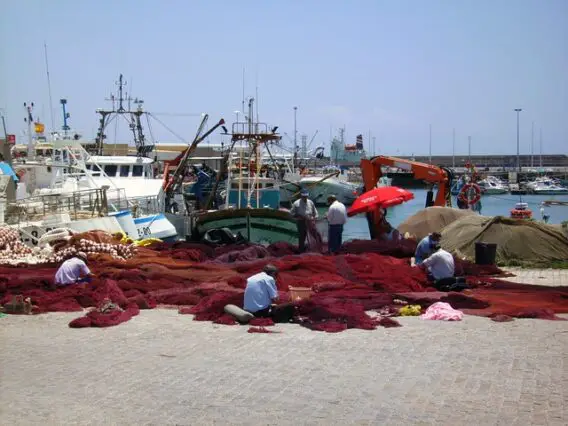 The Department of Marine and Fisheries Sciences (DMFS), College of Basic and Applied Sciences (CBAS), School of Biological Sciences (SBS), of the University of Ghana (UG) in collaboration with WorldFish and the Norwegian Veterinary Institute are offering a unique learning opportunity for motivated graduate students for two years duration to contribute to a regional project on Aquatic Animal Health research and education to support sustainable aquaculture in sub-Saharan Africa.
The Scholarships are one of the most prestigious scholarships in the world. The aim of the program is to create a global network of future leaders committed to improving the lives of others.
UNIVERSITY OF GHANA MARINE AND FISHERIES SCIENCES SCHOLARSHIP ELIGIBILITY
We are looking for talented 6 students with background/interest in one or more domains of the following areas: fish biology, epidemiology and aquatic animal health management, microbiology, parasitology, virology, rapid molecular diagnostic, vaccinology, antimicrobial resistance and contaminants, policy analysis or economics.
· Applicant must be in full employment in a relevant institution or company.
· You must have obtained a first higher education degree in Biological, Veterinary or related Sciences from a recognized university with a good grade.
· Excellent writing and communication skills in English.
· Willing to travel.
· Strong skills in planning and management.
· Excellent interpersonal skills and able to work in a team-oriented multi-cultural environment.
· Trustworthy and high level of integrity.
Benefits
The studentship will cover the cost of tuition fees, travel, research, thesis production and publication plus stipend for 2 years.
Our Offer
This is Nationally Recruited Staff (NRS) position. The successful candidate will be legally admitted to the University of Ghana.
The positions for 6 Masters students will be based in Ghana with significant travel for training in Egypt. Interviews are expected to be held before the end of April 2021.Only shortlisted candidates will be notified and expected to attend the interview.
UNIVERSITY OF GHANA MARINE AND FISHERIES SCIENCES SCHOLARSHIP APPLICATION INSTRUCTIONS
Completed application forms with the following requirements
· A proof of employment.
· A cover letter including one-page (max) description of why you are an ideal candidate.
· A current curriculum vitae.
· Names and contacts (telephone, fax, and e-mail addresses) of two professional referees who are familiar with your qualifications. Your nominated referees ideally should have persons from each of the following category: direct supervisor, internal peer and/or direct report.
Interested applicants are invited to submit the following information latest by 4 April 2021.
Don't miss out on current updates, kindly like us on Facebook & follow us on Follow @EAfinder OR leave a comment below for further inquiries.