The Accredited list of courses offered at the Strathmore University, SU Kenya and their Requirements for 2022/2023 has been released and published here.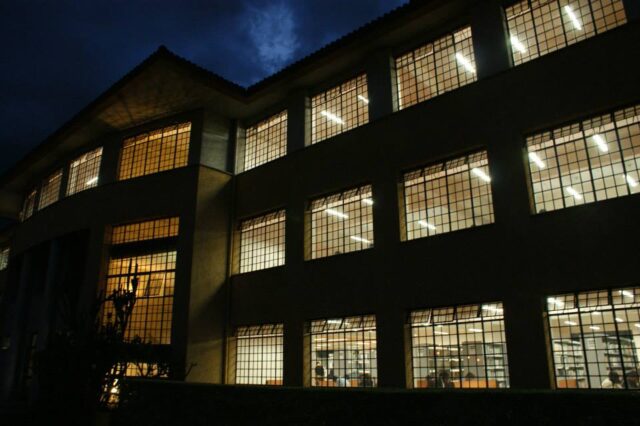 All interested aspirants or candidates who want to apply for admission in the school can now proceed and check below for the list of courses offered in Strathmore University, SU and their Requirements.
The general public and all those interested in studying at the Strathmore University, SU are hereby informed that the list of courses offered at SU has been listed in the article and can be found below.
If you are looking for Strathmore University, SU then you are finally in the right place, especially if you have been searching so hard for it. Today, one of our article which you are currently reading now contains the official list of all the courses offered at the Strathmore University.
LIST OF UNDERGRADUATE COURSES OFFERED AT STRATHMORE UNIVERSITY, SU 
Below is the link to get the full detail of all the undergraduate courses offered offered at the Strathmore University, SU.
Bachelor of Commerce
Bachelor of Tourism Management
Bachelor of Science in Hospitality and Hotel Management
Bachelor of Business Science: Financial Engineering
Bachelor of Business Science: Financial Economics
Bachelor of Business Science: Actuarial Science
Bachelor of Science in Informatics and Computer Science
Bachelor of Business Information Technology
Bachelor of Science in Telecommunications
Bachelor of Laws
Bachelor of Arts in Communication (Journalism and Public Relations / Journalism and Development Communication)
Bachelor of Arts in International Studies
Bachelor of Arts in Development Studies and Philosophy
Electrical and Electronics Engineering Programme
BCOM – ACCA Embedded Programme
Strathmore University diploma courses
Diploma in Business Creation and Entrepreneurship
Diploma in Journalism and New Media
Diploma in Tourism Management
Diploma in Procurement
Diploma in Business Management
Diploma in International Studies
Strathmore University certificate courses
International Computer Driving License (ICDL)
Cisco Certified Network Associate (CCNA)
Certificate in Computer Applications (CCA)
Strathmore University professional courses
ACCA -Association of Chartered Certified Accountants
CPA -Certified Public Accountants
CFA -Chartered Financial Analyst
CISM -Certified Information Security Manager
CISA -Certified Information Systems Auditor
CIM -Chartered Institute of Marketing
Project Management Professional
Finance for Non-Finance Managers
Monitoring and Evaluation
Grants Management
Project Management
Audit and Risk Management
Advanced Monitoring and Evaluation
Marketing for Success
Personal Financial Management and Investing Decisions
Procurement Management
Joeme is a biochemist by training and a SEO content writer by passion. He has been writing content for the past 4 years. He has expertise in career-related information, education and university admissions.
He is also a certified web publisher.