The Accredited list of undergraduate, diploma and certificate courses offered at the Strathmore University and their requirements for 2023/2024 has been released and published here.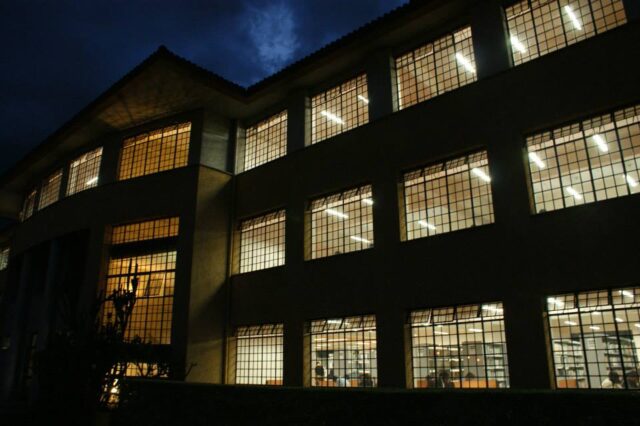 All interested aspirants or candidates who want to
apply for admission
in the school can now proceed and check below for the list of courses offered in Strathmore University and their
Requirements
. The general public and all those interested in studying at the Strathmore University are hereby informed that the list of courses offered at the institution has been listed in the article and can be found below.
LIST OF UNDERGRADUATE COURSES OFFERED AT STRATHMORE UNIVERSITY
Below is the full detail of all the undergraduate courses offered at the Strathmore University: Undergraduate:
Bachelor of Commerce
Bachelor of Tourism Management
Bachelor of Science in Hospitality and Hotel Management
Bachelor of Business Science: Financial Engineering
Bachelor of Business Science: Financial Economics
Bachelor of Business Science: Actuarial Science
Bachelor of Science In Informatics And Computer Science
Bachelor Of Business Information Technology
Bachelor of Science in Computer Networks and Cyber Security (BSc. CNS)
Bachelor of Laws
Bachelor of Arts in Communication (Journalism and Public Relations / Journalism and Development Communication)
Bachelor of Arts in International Studies
Bachelor of Arts in Development Studies and Philosophy
Bachelor of Science in Supply Chain and Operations Management
Bachelor of Financial Services
Bachelor Of Science In Electrical and Electronics Engineering
Bachelor of Business Administration and Hospitality Management
Bachelor of Science in Statistical and Data Science
CPA: Certified Public Accountants
ACCA: Association of Chartered Certified Accountants
CFA: Chartered Financial Analyst
Certified Information Systems Auditor (CISA®)
Certified Information Security Manager (CISM)
Chartered Institute of Marketing (CIM)
Teacher Enhancement Programme (TEP)
Certificate in Data Science
International Computer Driving License
Certificate in Computer Applications
Film-making and Life Skills
Culinary Arts
Diploma:
Diploma in Business Creation and Entrepreneurship
Diploma in Journalism and New Media
Diploma in Procurement
Diploma in International Relations
Diploma in Business Management
Diploma in Business Information Technology
Don't miss out on current updates, kindly like us on Facebook & follow us on Follow @EAfinder OR leave a comment below for further inquiries.