Are thinking of building a career in Architecture? This article contains vital information on how you can become an architect in 2023.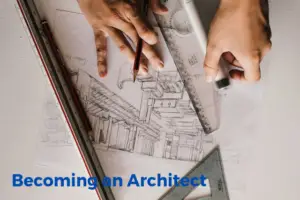 It's fascinating to see that every beautiful building I come across was just a drawing. How these sketches are turned into beautiful edifices is something I can't comprehend. This is the why my respect for architects will always remain evergreen.
Architecture is an interesting and challenging field that combines creativity, technical skills, and a deep understanding of the built environment. Architects use creativity and a practical understanding of structures and materials to develop concepts, plans, specifications and detailed drawings for buildings and other structures.
In other words, an Architect [4] is a person who is associated with the process of planning, designing, supervising the building of various structures.
Becoming an architect in 2023 requires a combination of dedication, education, experience, and licensing. The journey to becoming an architect can be a long one, but it is also incredibly rewarding. In this article, we will explore the steps you need to take to become an architect.
Steps To Become An Architect
Without any delays, here are steps to becoming an architect in 2023:
1. Get a Bachelor's Degree
The first step to become an architect [2] is to acquire a degree from an accredited University. Your four-year degree in architecture will give you a solid foundation of knowledge needed to be an architect. The coursework will be mainly focused on mathematics courses such as calculus, geometry, algebra, physics, computer programs used in the field, as well as history and art classes that pertain to building designs. You will also learn about construction materials and the rules and regulations of building codes and designs.
The most common degree is a Bachelor of Architecture (B.Arch), which typically takes five years to complete
Your degree program must be accredited by the National Architectural Accrediting Board (NAAB).
2. Go For Internship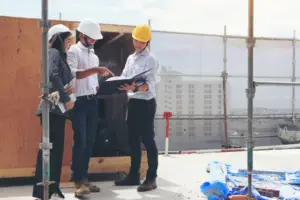 In order to become licensed as an architect, you'll need to have a certain amount of professional experience which can be obtained via working for architecture firms, or volunteering for community design projects, etc. Doing an internship will lead to not only having a great experience but exposure also.
All architects are required to complete a three-year paid internship working in the field of architecture. Your internship will give you valuable hands-on experience as you learn to put your knowledge into practice.
It is important to note that some schools offer an internship as part of the architect degree curriculum so you may complete a portion of this requirement before you graduate from your bachelor degree program.
There are requirements for internships based on country and University. So, endeavor to find out that of your location.
3. Get Masters Degree in Architecture
Depending on the school, this takes about one year or more to be completed. However, it is very optional. This implies that it is not compulsory to have a Master of Architecture (M.Arch) in order to become an Architect. You can become a licensed architect with your bachelor degree, experience, and licensure.
But if you intend to increase your chances of getting great job opportunities in the future, having a higher degree will make you stand out in the competitive field.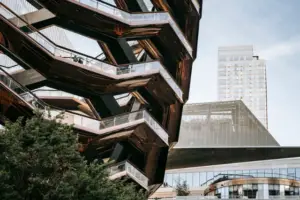 The following are some of the Masters degree courses in Architecture:-
Architectural conservation
Building engineering and management
Housing
Urban design
Architectural design
Sustainable architecture
Landscape architecture, etc 
So, to stay on top of new developments in the field, you need higher qualifications.
3. Pass the Architect Registration Examination (ARE)
To become licensed after completing your degree, you will need to pass the Architect Registration Examination [3] , which is the standardized exam that tests your knowledge and skills in architecture. The exam is divided into multiple parts, which can be taken one at a time. Passing this examination determines where you will get a license or not.
4. Obtain A License
Once you have passed the ARE, you can apply for a license to practice architecture in your state.to become a licensed architect. The requirements for licensure vary by state, but typically includes registering with The Council of Architecture (COA), completing an application, providing proof of education and experience, and paying a fee.
5. Keep Learning And Growing
Learning is never ending. Architecture is a constantly evolving field, so it's important to stay up-to-date with the latest trends, technologies, and practices. You can do this by attending conferences, workshops, and continuing education courses, reading architecture publications, or getting involved in professional organizations.
All of these help to build the skills needed to excel as an Architect. Some of the skills according to College search [4], include:-
Creative Thinking
Math and engineering skills
Leadership skills
Communication skills
Computer Modeling
Commercial Knowledge
Teamwork and Management
Effective Communication Skills, etc.
Conclusion
Becoming an architect requires dedication, education, and experience. To achieve your goal, you will need to get a professional degree in architecture, gain practical experience, pass the Architect Registration Examination, obtain a license to practice, and continuously learn and grow in your field. Although the journey may be long and challenging, the rewards of being an architect are many and include the ability to create beautiful and functional structures that improve people's lives and the built environment.
So, if you have a passion for architecture and a desire to make a difference in the field, start your journey to becoming an architect today. By following these steps, you will be well on your way to becoming an architect in 2023.
References:
[1] "College Search – BigFuture." College Search – BigFuture | College Board, https://bigfuture.collegeboard.org/college-search. Accessed 23 Apr. 2023.
[2] "How to Become an Architect – Career Path and Job Description." Universityhq.org, University Headquarters, 6 Feb. 2019, https://universityhq.org/how-to-become/architect-careers/.
[3] "Pass the ARE." Ncarb.org, 10 Nov. 2016, https://www.ncarb.org/pass-the-are.
[4] Wikipedia contributors. "Architect." Wikipedia, The Free Encyclopedia, https://en.m.wikipedia.org/wiki/Architect.
Don't miss out on current updates, kindly like us on Facebook & follow us on Follow @Eafinder OR leave a comment below for further inquiries.