This article contains information on Bugema University, BUG online and hard copy application forms for 2022/2023 admission as well as steps on how to Apply. It also contains the Bugema University, BUG Application form download link as well as its online application where necessary.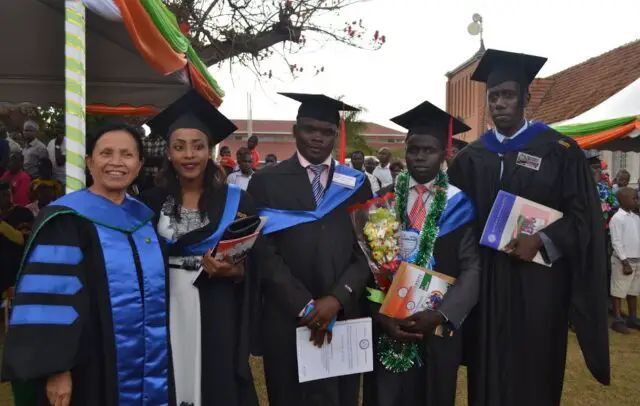 This article contains information on the Bugema University, BUG Application form and requirements for admission into Undergraduate Degree, Diploma Programmes and Postgraduate degree programs for the 2022/2023 academic year.
Applications are invited from suitably qualified SCHOOL LEAVERS, NON-SCHOOL LEAVERS and SPECIAL CASES.
BUGEMA UNIVERSITY, BUG ADMISSION APPLICATION GUIDELINES
Application for admission into Bugema University, BUG is basically online or done manually (i.e by post) depending on your preference. Kindly follow the instructions clearly stated below to apply.
BUG Online Application Procedure
Simply complete the Bugema University Online Application Form stated below and upload all of the necessary documentation so that it can be processed by our administrative department.
Your application will be completed once all of the necessary fees have been paid.
BUG Manual Application Procedure
Obtain an application form from the Registrar's office or from the liaison offices.
Fill the form correctly and attach copies of all your educational certificates and documents along with the application fee as stipulated in the application form.
Return these documents promptly to the Registrar's Office at least 3 weeks before the beginning of the new academic year.
If your application is accepted, you will receive a notification-of-acceptance letter from the Registrar. You may come to the university only if you have already received the acceptance letter.
Bugema University, BUG Uganda offers postgraduate courses at Masters and Diploma levels besides those offered at undergraduate levels. Prospective students could also apply through the online admissions portal before the deadline date as it is communicated by the Admissions office. Late applications are only accepted if the program space allows. However, a fee that increases daily is charged for late registration. (Consult the financial section of this bulletin and business office staff for details.) Late registration officially closes at the discretion of the Deputy Vice-Chancellor Academic Affairs. The university may consider registration of students with special cases, such as accidents or death in the family but will not assign a full load.  The admission procedure includes the Master's Program applicants.
Once you submit your form, you must pay the application fee for your form to be processed. Otherwise, it will not be processed.
Bugema University, BUG Online Application Portal
To apply online, kindly visit https://bugemauniv.ac.ug/application-form with the correct personal details, required documents and follow the instructions as indicated.
Click here to check the Bugema University, BUG minimum Admission requirements
Don't miss out on current updates, kindly like us on Facebook & follow us on Follow @EAfinder OR leave a comment below for further inquiries.