This article contains information on Bugema University, BUG admission requirement 2022/2023 for all the courses at the undergraduate, diploma and postgraduate level, which is updated every year.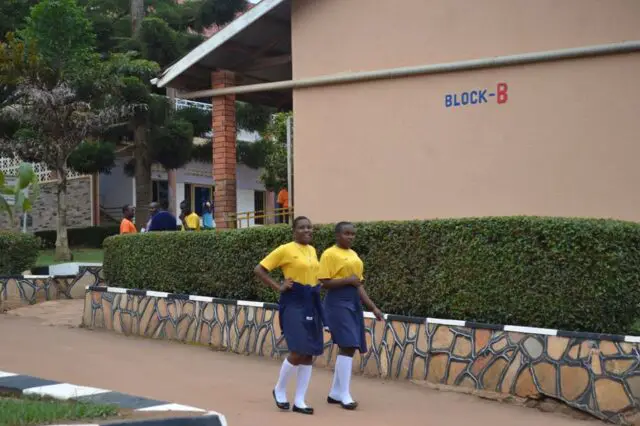 For admission into programmes of study at the Bugema University, BUG for any first degree or second degree, an applicant must have the following requirements for a successful admission.
BUGEMA UNIVERSITY, BUG UNDERGRADUATE ADMISSION REQUIREMENT
Admission requirements vary slightly according to the program the applicant is seeking admission for and/or individual circumstances. The school or department in which the applicant wishes to register may prescribe certain additional course requirements if the student is deemed to be deficient.
Entry Requirements to a Degree Programme
School of Computing and Informatics
A student to be admitted to the program, he/she must fulfil the admission requirements of Bugema University at the undergraduate level. A student should have the following;
A Uganda advanced certificate of Education with two/one principal pass, Uganda Certificate of Education with at least five passes all obtained at the same seating are considered for either diploma or degree.
A diploma/Certificate obtained from an institution recognized by NCHE or its equivalent
A mature age entry requirement obtained from a relevant institution recognized by NCHE.
School of Business
To qualify for entrance in the School of Business on a degree program, a candidate must fulfil the general admission requirements of Bugema University and must also meet specific entrance requirements as stipulated in the selected department.
School of Natural Sciences
For all Degree courses, one must satisfy at least one of the following minimum university entry requirements.
Have completed A-level and have two principal passes in science subjects, mainly: Biology, Chemistry, Geography, Food and Nutrition, Agriculture, Physics and or Mathematics, Economics and also passed at their sitting of O-level
Must possess a second class Diploma in relevant areas of Science (for a specific program) and from recognized institutions. The relevant areas of science include; Agriculture, Education Biology/Chemistry, Food Processing, Nutrition, Business computing, Accounting; Engineering, Architecture, Science education (mathematics/Economics/Physics) or related studies, from recognized/accredited Institutes.
Must have passed the Mature Age Entry Examinations for a specific Degree recognized by NCHE in Uganda or its equivalent.
Other international students who do not undertake A-level should have passed mature entry exams OR
Have an equivalent of A-level of Uganda and have a background in Science subjects mainly Biology, Chemistry, Agriculture, Physics, Mathematics, or Geography, Commerce or Economics.
Kenya applicants must have a minimum of a C+
For specialization in Environmental Economics and Policy, a candidate must have passed mathematics with a credit and above at Ordinary-level
School of Education
For a degree in Education, one must have a principal pass (or C+) in each of the relevant teaching subject.
Intensive English
To do Intensive English, students must first have the minimum university entry requirements of their countries of origin; or have 2 principal passes at A-Level. Students must have performed well in the languages of instruction of their countries. They will have to first be given a placement test before joining the program.
Entry Requirements to a Diploma Programme
O-level certificate with five credit passes in approved subjects, including a pass in English Language, or equivalent, and
A-level certificate with at least one principal pass at A-level in a relevant subject or equivalent, and
A certificate in a relevant subject from a recognized educational institution, or
For a Diploma in Secondary Education, one must have two principal passes or (C+ ) in each of the relevant teaching subject, or
For a Diploma in Primary Education, one must have a Grade III Teacher's (P1) Certificate from a recognized institution.
Entry Requirements to a Certificate Programme
The minimum entry requirement for admission to a Certificate Programme is:
A student needs to present to the Registrar's office an O-level certificate with at least five passes.
International Applicants
The minimum entry requirements
International students may be admitted if they hold either comparable certification or university admission status in their own country.
If you come from a country where the system of education does not have an A-level system; for example, Kenya, Tanzania etc a student is expected to enrol in the four-year program.
Upgrading from Diploma to Degree
Students wishing to upgrade from diploma to degree should have the following,
Minimum overall Grade Point Average of 2.80 (second class lower) or better,
Recommendation from the current head of department authorizing the student to join the degree program.
Transferring to another Department
This is acceptable under the guidance of the department heads and the Registrar's Office. A student wishing to transfer to another department or course may do so only after completing 18 credit hours, which is equivalent to one semester. The student must check with both the current and the new department to know whether they qualify for the transfer. If it is acceptable, the student must obtain Change of Major form from the Registrar's Office and officially apply.
BUGEMA UNIVERSITY, BUG POSTGRADUATE ADMISSION REQUIREMENT
Entry requirements for a Postgraduate degree Programme
A Bachelor's degree or its equivalent from an accredited University in a subject or subjects relevant to the course applied for.
Duration of Programme: 1 Academic Year
Entry requirements for a Masters degree Programme
A Bachelors' degree or postgraduate diploma from an accredited University in a subject or subjects relevant to the course applied for.
Duration of Programme: 2 Academic Years
Entry requirements for a DBA or PhD degree programme
Applicants must be holders of Master's degree or any other related programs from a recognized University. Practitioner Experience: Applicants must have management experience of at least three years pre – or – post Masters.
Click here to apply for BUG 2022/2023 Intake admission
Don't miss out on current updates, kindly like us on Facebook & follow us on Follow @EAfinder OR leave a comment below for further inquiries.