The Accredited list of undergraduate, diploma and certificate courses offered at the JKUAT and their requirements for 2023/2024 has been released and published here.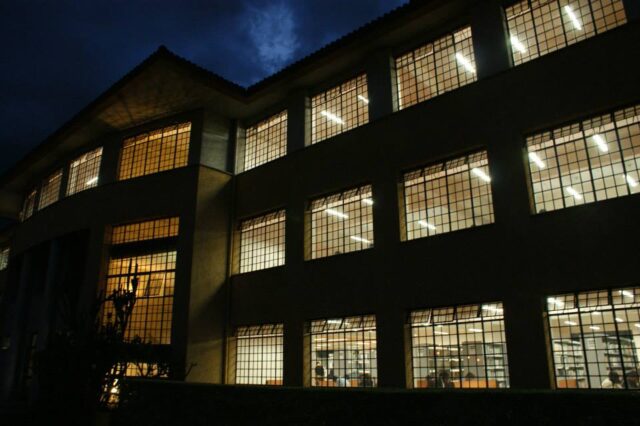 All interested aspirants or candidates who want to
apply for admission
in the school can now proceed and check below for the list of courses offered in Jomo Kenyatta University of Agriculture and Technology, JKUAT and their
Requirements
. The general public and all those interested in studying at the Jomo Kenyatta University of Agriculture and Technology, JKUAT are hereby informed that the list of courses offered at the institution has been listed in the article and can be found below.
LIST OF UNDERGRADUATE COURSES OFFERED AT JKUAT
Below is the full detail of all the undergraduate courses offered at the Jomo Kenyatta University of Agriculture and Technology, JKUAT: Degree Courses:
Bachelor of Business Information Technology
Bachelor of Commerce
Bachelor of Construction Management
Bachelor of Landscape Architecture
Bachelor of Purchasing & Supplies Management
Bachelor Of Radiography
Bachelor of Science Biochemistry
Bachelor of Science in Industrial Biotechnology
Bachelor of Architectural Technology formerly (Bachelor of Architecture)
BSc. Agribusiness Economics and Food Industry Management
BSc. Actuarial Science
BSc. Agribusiness Management and Enterprise Development
BSc. Agricultural Economics and Rural Development
BSc. Analytical Chemistry
BSc. Animal Health, Production and Processing
BSc. Biochemistry & Molecular Biology
BSc. Biomechanical and Process Engineering
BSc. Biotechnology
BSc. Botany
BSc. Chemistry
BSc. Civil Engineering
BSc. Computer Science
BSc. Computer Technology
BSc. Control and Instrumentation
BSc. Crop Protection
BSc. Electrical & Electronic Engineering
BSc. Electronic & Computer Engineering
BSc. Environmental Horticulture And Landscaping Technology
BSc. Financial Engineering
BSc. Food Science and Nutrition
BSc. Food Science and Postharvest Technology
BSc. Geomatics Engineering
BSc. Horticulture
BSc. Human Nutrition and Dietetics
BSc. Industrial Chemistry
BSc. Information Technology
BSc. Land Resource Planning and Management
BSc. Mechanical Engineering
BSc. Mechatronics Engineering
BSc. Medical Laboratory Sciences
BSc. Medical Microbiology
BSc. Physics
BSc. Soil, Water & Environmental Engineering
BSc. Telecommunication & Information Engineering
Diploma in Clinical Medicine
Diploma in HIV/AIDS Management
Diploma In Architecture
Diploma in Business Administration
Diploma in Business Information Technology
Diploma in Food Technology
Diploma in Information Technology
Diploma in Purchasing & Supplies Management
Certificate Courses:
Certificate in HIV/AIDS Management
Certificate in Information Technology
Don't miss out on current updates, kindly like us on Facebook & follow us on Follow @EAfinder OR leave a comment below for further inquiries.