This article contains a guide on how to become a teacher in South Africa.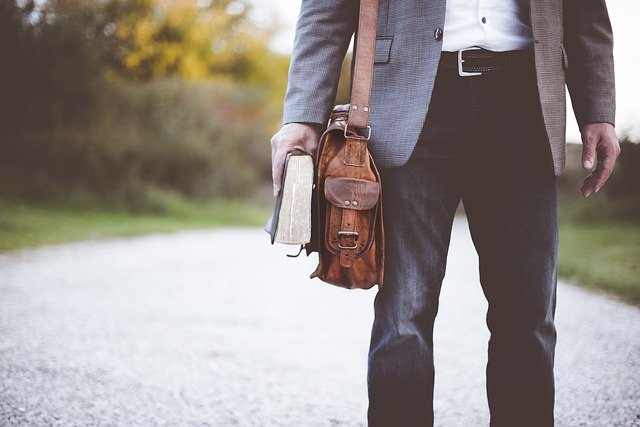 Teaching requires passion, perseverance, tolerance and dedication. The profession also gives you the opportunity to nurture and mold young growing minds hence contributing to their academic and social development.
There is no escaping the fact that the education sector is one of the most demanding areas to work in every part if the world.The South African Government spends more on education than on any other sector (20% of state expenditure and 7% of the nation's GDP). However, parents are still concerned about the standard of education their children receive and as a result of this,there is a strong demand for high quality teachers.
Who can become a teacher in South Africa?
In South Africa, grade 12 learners, graduates who want to complete teaching qualification as well as people who want to change their careers to teaching, can qualify to be teachers. However, inorder to become a teacher in South Africa, be it as a Citizen or as a foreigner, there are certain requirements you must meet up with. Indeed, you must study to achieve a teaching degree before you can consider looking for suitable jobs.
If you are keen to know exactly what you need to do to become a professional teacher in South Africa, then you should be looking at what subjects are needed to become a teacher in South Africa, the basic qualifications and schools.
WHAT ARE THE REQUIREMENTS TO BECOME A TEACHER?
1. NATIONAL SENIOR CERTIFICATE (NSC)
As the South African Government is committed to raising the standard of education in the country, teachers undergo rigorous training. Before you can be considered for a degree course, you must make sure you have a National Senior Certificate. The exact details of this certificate varies depending on which university you want to study in.
It may also depend on whether you want to teach young pupils or older ones. If you want to be a primary school teacher the subjects you passed in your NSC will not matter as much. However if you want to teach a particular subject to older children, you must have pass marks in the appropriate subjects.
This implies that if you want a secondary school job, you will need a degree in the subject you intend on teaching; for example, you require a degree in Mathematics in order to be considered for a job as a Mathematics teacher.
2. TEACHING DIPLOMA
Acquiring a teaching diploma is one of the fastest and least expensive ways to become a professional teacher in South Africa. Anyone who qualifies can pursue any diploma teaching courses in South Africa at a vocational or teaching school. The good thing is that you can specialize from the very beginning and select the subjects you would like to teach.It takes about 18 months to complete a teaching diploma in South Africa.
3. BACHELOR OF EDUCATION DEGREE
This is the best and easiest way to become a teacher in South Africa especially if you are a citizen or resident.Depending on the plan you select for your studies, you will need to pursue a Bachelor's degree in education for a period of 4 years. While this automatically qualifies you to teach in South Africa, you can always back it up with a two year's honors, masters and a doctorate degree. This is advisable if you plan to teach in tertiary institutions..
4. 3-4 YEARS DEGREE AND 1 YEAR PGCE
This is a further step from the bachelor's degree,  it is most preferred if you would like to specialize in teaching specific subjects. The Post Graduate Certificate in Education (PGCE) has to be in the same subjects you chose in your 4-year degree. Generally, you qualify to be a professional high school teacher in a specific subject if you take this path.
REGISTER WITH SOUTH AFRICAN COUNCIL FOR EDUCATORS (SACE)
Once you become a qualified and certified teacher or have the Certificates that permits you to teach in  South Africa,you need to register with the South African Council for Educators (SACE) to start practicing. This is a prerequisite before you can get any teaching appointment.
South African Council of Educators (SACE) will require you to submit a fully filled application form, present your identity card, an up-to-date police clearance certificate and pay the registration fee. The registration fee is usually around R 200 for South African citizens and R400 for non-South African citizens.
Furthermore, in order to apply for SACE registration, non-South Africans will have to submit;
Proof of employment by a school in South Africa
A work permit allowing you to teach in South Africa
An evaluation report for employment in education obtained from the Department of Basic Education: Education Qualifications and Program sector
An evaluation report from SAQA
Proof of permanent residence in South Africa
Non-South African identity document
Upon submitting these, the SACE then goes through your application and proper investigation done before you are approved to teach in South Africa. You will be given an SACE registration number that uniquely identifies your registration and status.
WHERE CAN YOU GET A DEGREE IN TEACHING ?
Teaching Certificates, Diplomas, and Degrees are offered by many Academic institutions in South Africa and you will have to select one depending on your location, financial capacity, or preference. A list of universities to get you started on your undergraduate teaching course includes the following:
North-West University
Walter Sisulu University
University of KwaZulu-Natal
University of Witwatersrand
Stellenbosch
University of Pretoria
University of the Western Cape etc.
SOME OF YOUR RESPONSIBILITIES AS TEACHER
1. Primary Schools Teachers
As a primary school teacher, you are expected to develop schemes of work in line with your school's curriculum, establish a relationship with pupils in order to facilitate learning and you also need to command respect by organising the classroom learning environment and resources.
Being in charge of very young children, you are responsible for developing and fostering the skills and social abilities of your pupils while also preparing them for examinations. Finally, you must know how to challenge the minds of your students in order to deepen their understanding and knowledge.
2. Secondary Schools Teachers:
It is an entirely different experience to teaching primary school pupils. You are expected to observe and record the progress of your class while creating lesson plans that are in line with national objectives. It is essential for you to stay up to date with developments in your particular subject area because unlike in primary schools, you are likely to be tasked with teaching one single subject instead of a multitude of topics. Finally, you must not only prepare them for important exams, you must also prepare them for future learning opportunities at colleges and universities.
JOB OPPORTUNITIES
There are thousands of state schools all over South Africa that are constantly on the lookout for talented teachers. On any given day you will find advertisements from schools in Witbank, Johannesburg, Pretoria, Durban and more or less every major city in the country. If you are interested in working in a private school, your best option is to get in touch with ISASA as it serves approximately 730 private schools around South Africa.
Top institutions hiring teachers or looking for staff in the Education Sector are:
However, having a Bachelor's degree and certificate in specialized teachers training programs like Pre and Primary teachers training, Montessori teachers training and Nursery teachers training can undoubtedly help an aspiring teacher to get a fulfilling teaching job in South Africa. Pay packages may not be very high but those who have worked at least 4 years as teachers can obtain well paid teaching jobs in South Africa as they can apply for the high level vacant teaching positions.
HOW MUCH DO TEACHERS EARN IN SOUTH AFRICA?
Gone are the days we believe that the reward of teachers are in heaven. Teaching is a very hectic job and should be one of the highest paying careers in any part of the world but unfortunately, teachers are most times over used and underpaid.
In South Africa, the average salary for a Teacher is R 10,163 per month in South Africa.
CONCLUSION
In conclusion, you may follow one of two routes in becoming a teacher, namely:
a four-year Bachelor of Education degree (B.Ed.); a three-or four-year Bachelor's degree, followed by a one-year Postgraduate Certificate in Education (PGCE).
Once completed, both routes lead you to being a professionally qualified teacher. Upon qualifying, you will be required to register with the South African Council for Educators (SACE). Afterwards, you will decide on the phase (level of schooling) you wish to specialise in. You will need to consider the age range that you would like to teach when deciding.
Once you decide to become an educator, you are making a conscious decision to be a major influence in the lives of your students. The career is no doubt very demanding and challenging but those who are passionate and derive joy in impacting lives find it very fulfilling.
Either of the ways discussed should give insight on how to become a teacher in South Africa, both as a citizen or a foreigner.
Don't miss out on current updates, kindly like us on Facebook & follow us on Follow @Eafinder OR leave a comment below for further inquiries.