This article contains information on how you can get a Btech degree in South Africa.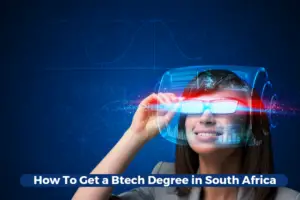 A Bachelor of Technology [2] (BTech) degree in South Africa offers students the opportunity to gain specialized knowledge and practical skills in various fields of technology. Designed to bridge the gap between theory and practical application, a BTech degree equips students with the necessary expertise to enter the workforce or pursue further studies in their chosen discipline.
South Africa boasts numerous universities and institutions that offer BTech programs across a wide range of fields, including engineering, information technology, business management, hospitality, applied sciences, and more. These programs are designed to meet the demands of the ever-evolving technology and equip graduates with the knowledge required for successful careers in their respective industries.
To embark on a BTech degree journey in South Africa, prospective students must meet the specific admission requirements set by their chosen institution. These requirements often include a National Senior Certificate (NSC) or an equivalent qualification with certain subject prerequisites and minimum academic performance criteria. Each university has its own application process, so it is crucial to thoroughly research and understand the application guidelines of the desired institution.
Once admitted, students enroll in the BTech program, which typically is for a duration of three years [3]. Throughout their studies, students delve into specialized subjects relevant to their chosen field, gaining a deeper understanding of the principles, theories, and practical applications within their discipline. 
These practical experiences provide students with a practical understanding of their field, build industry connections, and enhance their employability upon graduation.
As students progress through their BTech program, they undergo assessments, tests, and examinations to evaluate their understanding and mastery of the material. Successful completion of coursework, examinations, and any research projects or dissertations is necessary to meet the graduation requirements of the program.
Upon fulfilling all academic requirements, students become eligible to participate in the graduation ceremony, where they are officially awarded their BTech degree. 
Pursuing a BTech degree in South Africa provides students with a specialized education that combines theoretical knowledge, practical skills, and industry exposure. It equips graduates with the knowledge needed to thrive in a technology-driven world and opens doors to a range of exciting career possibilities. 
By choosing the right institution, meeting the admission requirements, and engaging actively in their studies, students can embark on a rewarding educational journey that lays a strong foundation for their professional future.
Steps  to get a Btech degree in South Africa
To obtain a Bachelor's degree in South Africa, commonly referred to as a BTech (Bachelor of Technology) degree, you will need to follow these general steps:
1. Research Universities
Start by researching universities in South Africa that offer BTech programs in your desired field of study. Look for universities with reputable programs and good academic standing. 
Top Ranked Btech Courses Institute In South Africa
 Here are the list of some top ranked South African Universities to get a Btech degree [1].
StellenBosch University, Stellenbosch
University of Cаре Tоwn
University of the Witwatersand
Unіvеrѕіtу of Jоhаnnеѕburg
Rhodes University
University of Pretoria
Unіvеrѕіtу оf Kwazulu- Nаtаl
University of the Western Cape
Nelson Mandela Metropolitan University
University of the Free State 
University of Venda
University of Fort Hare
2. Meet Admission Requirements
Review the admission requirements for the BTech program at your chosen university. 
The specific admission requirements for a BTech degree in South Africa can vary depending on the university and the program you choose. However, here are some general guidelines and common requirements:
Have National Senior Certificate (NSC)
Most universities require applicants to have a National Senior Certificate or an equivalent qualification. The NSC is typically obtained after completing Grade 12 or the equivalent.
Minimum Academic Performance
There are usually minimum academic performance criteria that applicants must meet. This typically involves achieving a specific minimum score or symbol in certain subjects, such as Mathematics and Physical Science for technical fields or specific subjects related to the desired BTech program.
Using the University of Johannesburg as a case study, you need to have a  Minimum of APS 30, English 4 (50%), Mathematics or Technical Mathematics 5 (60%), Physical Science or Technical Science 5 (60%).
Have Relevant Qualifications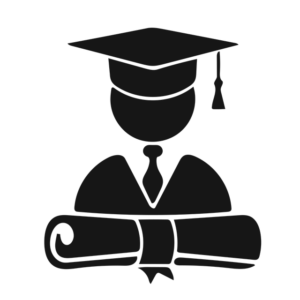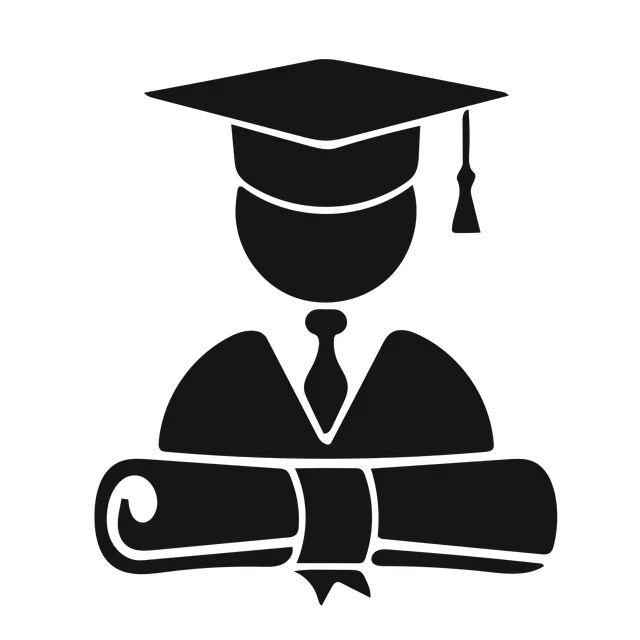 Some BTech programs may have specific requirements regarding prior qualifications or subjects studied. For example, a BTech in Information Technology may require applicants to have a diploma or a relevant qualification in a related field.
55% average for the National Diploma with proof of registration with the Engineering Council of South Africa; or
60% average for the National Diploma and two years post diploma working experience.
Other and non-South African qualifications will be considered based on SAQA reports and merit and may require the submission of curricula and learning material
Recognition of Prior Learning (RPL)
In some cases, universities may consider applicants who do not meet the traditional academic requirements but have relevant work experience or prior learning. The RPL process involves assessing the applicant's skills and knowledge to determine if they meet the program's requirements.
Language Proficiency
Proficiency in the language of instruction (typically English) may be required. Applicants whose first language is not English may need to provide proof of English language proficiency through standardized tests such as the IELTS or TOEFL.
3. Application Process
Each university has its own application process and deadlines. It is essential to research and follow the specific instructions provided by the university of your choice. This may include completing an online application, submitting required documents such as transcripts, certificates, identification, and paying an application fee.
It's important to note that these requirements are general guidelines, and you should consult the specific university and program you are interested in for their precise admission criteria. It is always recommended to reach out to the admissions office or visit the university's official website for the most accurate and up-to-date information on admission requirements.
4. Apply for Admission
Once you meet the admission requirements, submit your application to the university of your choice. Each institution has its own application process, so ensure you follow their guidelines and submit all required documents before the application deadline.
5. Enroll in the Program
Upon acceptance, you will receive an offer of admission from the university. Follow the instructions provided to formally enroll in the BTech program. Pay attention to any registration fees or deposits that may be required.
6. Attend Classes and Complete Coursework
Attend classes regularly and actively engage in your coursework. The BTech degree program typically takes three years to complete, and you will study a range of specialized subjects related to your chosen field of technology.
7. Practical Work and Internships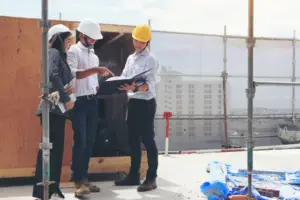 Some BTech programs may include practical work or internships. This gives you an opportunity to gain hands-on experience and apply the theoretical knowledge learned in class to real-world situations. Here are some Internship opportunities [4] you may consider.
8. Research Projects
Depending on your program, you may be required to complete a research project or dissertation during your final year. This project will allow you to explore a specific topic of interest within your field and demonstrate your research and analytical skills.
9. Examinations and Assessments
Throughout your BTech program, you will undergo several assessments, tests, and examinations to evaluate your understanding of the material. Ensure you prepare adequately for these assessments and meet the required academic standards.
10. Graduation Requirements
To be eligible for graduation, you must fulfill all the academic requirements of your BTech program, including completing the required coursework, passing all necessary assessments, and meeting any other specific program requirements.
Conclusion
Acquiring a Btech degree in South Africa has no one fits all process. The steps may vary slightly depending on the specific university and program you choose. It's therefore  important to familiarize yourself with the admission and program requirements of your selected institution to ensure a smooth and successful journey towards obtaining your BTech degree in South Africa.
References
[1] "BEng Tech in Mechanical Engineering." University of Johannesburg, 18 June 2022, https://www.uj.ac.za/university-courses/beng-tech-in-mechanical-engineering/.
[2] Edu, Leverage. "What Is the Major Difference between BE and BTech?" Leverage Edu, 4 Apr. 2023, https://leverageedu.com/blog/difference-between-be-and-btech/.
[3] "Top 10 Btech Classes in South Africa." Coursetakers.com, https://coursetakers.com/south-africa/academic/undergraduate/btech.
[4] Glassdoor.com, https://www.glassdoor.com/Job/south-africa-engineering-internship-jobs-SRCH_IL.0,12_IN211_KO13,35.htm. 
Don't miss out on current updates, kindly like us on Facebook & follow us on Follow @EAfinder OR leave a comment below for further inquiries.