This article contains information on Legal Aspects of Starting a Company and 8 Practical Tips to do it.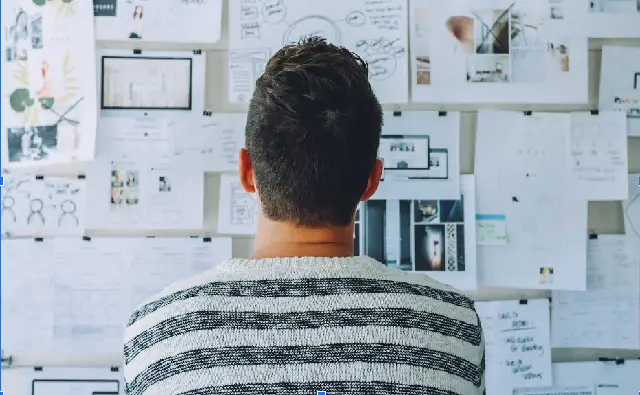 Are you thinking of starting your own company? Starting a company can be an exciting and rewarding experience, but it is important to remember that there are several legal considerations you must take into account. This blog post will discuss eight practical tips for starting a company from a legal standpoint. By following these tips, you can minimize the risk of legal problems down the road. Let's get started.
Choose the Right Business Structure
One of the first decisions you'll need to make when starting a company is choosing a business structure. The most common business structures are sole proprietorships, partnerships, limited liability companies (LLCs), and corporations. You can check here for the information and how to choose the business structure that is right for your company. Each business entity has its advantages and disadvantages, so it's important to choose the right one for your particular business.
Some of the factors to consider when choosing a business structure include the amount of money you're willing to invest in the company, the level of liability protection you need, the degree of control you want over the company, and the amount of taxes you'll be required to pay. Ensure that you speak with an experienced business attorney before making this decision, as it can significantly impact your company's future.
Register Your Business With the Government
After you've chosen a business structure, you'll need to register your company with the government. This process is known as "incorporation." The first step in incorporation is to file articles of incorporation (also called a corporate charter) with the appropriate state agency. Once your articles of incorporation have been filed and approved, you'll be able to obtain a corporate tax ID number and open a corporate bank account.
Incorporation can be a complex process, so it's important to seek the help of an experienced business lawyer. They can guide you through the incorporation process and ensure everything is done correctly. For instance, they can help you choose a corporate name that is compliant with state law and file the necessary paperwork with the state.
Obtain the Necessary Licenses and Permits
Depending on the type of business you're starting, you may need to obtain certain licenses and permits from the government. For example, if you're starting a restaurant, you'll need to obtain a food license from the health department. If you're starting a construction company, you'll need to obtain a contractor's license.
The process of obtaining licenses and permits can be complicated, so it's important to consult with an attorney or other business professional who can help guide you through the process. For instance, you may want to know if there are any special requirements for your business, such as zoning restrictions. Besides this, it is important to know any regulations that may apply to your industry.
Protect your Intellectual Property
If you have any intellectual property, such as a patent, trademark, or copyright, it's important to take steps to protect it. Without proper protection, others could steal or copy your intellectual property without permission.
There are several ways to protect your intellectual property, such as filing for a patent or registering your trademark with the US Patent and Trademark Office. You can register with the US Copyright Office if you have copyrighted work, such as a book or software.
It's important to note that intellectual property protection is complex and expensive. For this reason, you should consult an experienced business lawyer before taking action. They can help you determine the best way to protect your intellectual property and avoid infringement.
Create Employee Policies
If you have employees, you'll need to create employee policies. These policies will outline the rules and regulations that your employees must follow. For example, you'll need a policy regarding sexual harassment and a policy for vacation and sick days.
Employee policies are important because they help create a positive and productive work environment. They also help protect your company from legal liability. You could be held liable if an employee violates one of your policies and harms another person.
Thus, consulting an experienced business lawyer is important when creating employee policies. They can help you draft policies compliant with state and federal law.
Get Insurance
It's important to get insurance for your business. This will protect you from financial losses if something goes wrong. For example, if one of your employees is injured on the job, your workers' compensation insurance will cover their medical expenses. If your business is sued, your liability insurance will cover the cost of the lawsuit.
There are many different types of insurance available, so it's important to consult with an insurance agent or broker to determine what type of coverage you need. They can also help you get the best rates. For instance, you may get a discount if you have other insurance policies with the same company.
Comply with Tax Laws
All businesses must comply with tax laws. This includes paying taxes on income, sales, and payroll. Depending on your business type, you may also be required to pay taxes on property, such as real estate or vehicles.
Not complying with tax laws can result in significant penalties, including fines and jail time. For this reason, it's important to consult with a tax professional, such as an accountant or tax attorney. They can help you determine what taxes you owe and how to pay them. For instance, most businesses must file a tax return in the US every year.
There are many different tax laws, so it's important to stay up-to-date on the latest changes. You can do this by reading tax publications or attending seminars. You can also hire a professional to help you comply with tax laws.
Zoning laws
Zoning laws are designed to control the development and use of land. They help ensure that businesses comply with local ordinances. For example, a business may require a permit before starting construction.
Zoning laws can be complex, so consulting with an experienced planning and zoning lawyer is important before taking action. This is because the laws vary from state to state and city to city. For instance, some areas only allow certain types of businesses in specific zones.
There are many legal aspects to starting a company. These include protecting intellectual property, creating employee policies, getting insurance, and complying with tax laws. Be sure to work with experts to ensure you take all the necessary steps to protect your business.