We are pleased to show the step-by-step guide on the National University of Science and Technology (NUST) Online Application Guide for 2024/2025.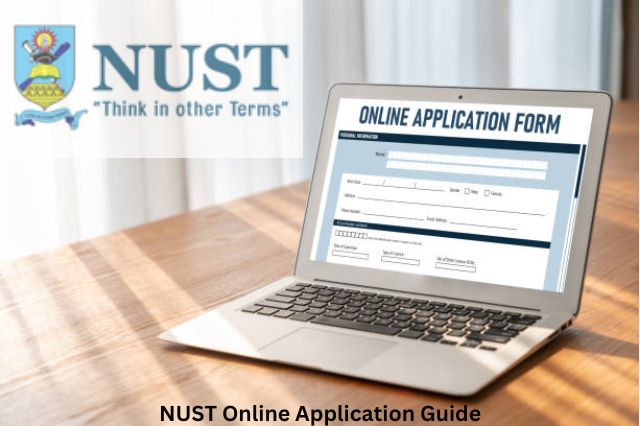 The National University of Science and Technology (NUST), situated in the heart of Zimbabwe, is a beacon of academic excellence. Every year, it attracts a multitude of students from across the nation, each driven by a thirst for knowledge. These students, characterized by their intellectual prowess and diverse backgrounds, converge at NUST, making it one of Zimbabwe's most energetic learning hubs. The numbers speak for themselves. With over 20,000 applicants vying for a mere 5,000 slots, gaining admission to NUST is no easy feat.
NUST Online Application Eligibility
NUST offers multiple pathways to admission, ensuring that every potential student gets a fair chance.
1. Normal Entry
Minimum of five passes at O-level or its equivalent, including Mathematics and English.
At least two passes at A-level or its equivalent.
2. Special Entry
Admissions without the use of Advanced Level (ZIMSEC/CAMBRIDGE) qualifications
Consideration through Diploma results or other qualifications
Some departments consider work experience
3. Mature Entry
For individuals aged 25 or older as of the first academic day.
Must have passed at least five Olevel subjects, including Mathematics and English.
Competency tests in English and numeracy may be required.
4. International Students
NUST welcomes students from all over the globe. Some international qualifications may necessitate the completion of an Access Course for eligibility.
NUST Online Application Procedure
Step 1: Course Selection
Before initiating the application process:
Choose the desired course. Detailed information on courses can be found here.
Familiarize yourself with the admission prerequisites specific to your chosen course.
Step 2: Online Application Steps
Using the online application platform, follow these systematic steps:
General Information: This section collects basic information like nationality, name, contact details, and identification data. Ensure accuracy while filling in the details.
Academic Records: Here, you'll be prompted to provide information about your educational background:

School examination results: Input ordinary and advanced-level school details and upload scans of related certificates.
Post-secondary certificates: Provide details about any higher education or additional qualifications you've acquired.

Emergency Contact Details: List out contacts that should be approached in case of emergencies, typically a family member or legal guardian.
Sponsor's Information: Detail your sponsor's contact information. If self-sponsored, clearly indicate it as such.
Program Choices: Specify your primary program of interest and also provide second and third options for contingencies.
Document Submission: Submit scanned copies of required documents, such as an ID or passport and a birth certificate. Ensure all documents are clearly legible and below the specified file size limit.
Final Submission: After meticulously reviewing the details, submit your application.
Step 3: Payment
Your application will be considered complete only after payment. If payment is skipped during the initial application process, you can utilize your portal login credentials to execute the payment at a later stage.
International Students
Overseas applicants are advised to secure a study permit. Essential documents for the permit include:
Acceptance Letter from NUST
Chest X-Ray Report
Passport-sized photos
Birth certificate copy
Completed I.F.5 Form (Application for Residence Permit)
Clearance letter from the home country's police department
Application Fee
All applications to NUST mandate a processing fee. This fee must be paid to finalize and submit your application. Do note that late applications might be entertained but could involve an additional late-application fee.
Application Date
The deadline for application submission varies each year. Late applications might be entertained, contingent upon payment of the late-application fee up to the specified cutoff.