This article contains information on top educational websites for every student to excel.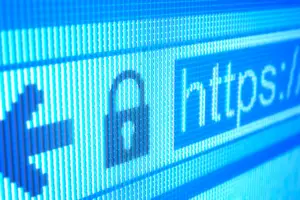 In this time and age where there are so many different learning tools and resources, students do not have any reason whatsoever to perform poorly in school. Of course, being a student should be more than just doing random school work all day long but other extracurricular activities. However, when you do decide to study, there are many websites in existence that can be used in the most productive ways. So, whether you need answers to a dicey science question or you need answers to practical life issues, here is a list of top 10 educational websites that students can use to become smarter and more productive:
1. Lynda.com (LinkedIn Learning)
Formerly known as Lynda.com [11], it was founded in 1995 by Lynda Weinman [12] before being acquired by LinkedIn [11.1] in 2015, hence the current name LinkedIn Learning. It is an American online learning provider of video courses taught by industry experts in Technology, creative, Business and Certifications, which are the four categories of courses on LinkedIn.
As an international student, language isn't a barrier. There are various Lynda courses available in French, German, and Spanish. If you are a lover of courses mostly in line with the creative field, make LinkedIn Business your friend.  
2. Udemy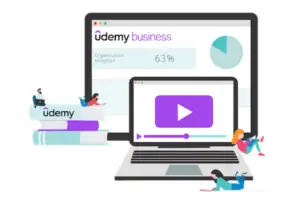 Udemy [13] is an online learning and teaching marketplace with over 213,000 video courses and 40 million students. Over the years, this website has grown to become one of the most reputable online learning platforms. Students can find many courses and studying materials on any subject of interest. The interesting part is that you can also earn as a student on Udemy by becoming a course creator.
3. Quora.com
Quora [10] is one of the most popular question-and-answer websites on the Internet. It's free to use, and is somewhat more professionally-moderated than some of its competitors. It is not only a platform where you can spend time doing research on a particular subject, interacting with other users, but also a place where you can receive a detailed answer written by an expert. It is probably the best place online if you are looking for high-quality answers and explanations on just about anything you can think of. It's an essential resource for every college student.
However, the only drawback is its "not so organized" interphase.
Quora has been one of my first points of call when researching some complicated topics as a writer.
4. Codeschool
In a world where tech is the real deal, you wouldn't want to be left behind even while studying to Ace your papers as a student.
There is no disputing the fact that being a developer is one of the most lucrative and competitive jobs of today. 
However, some students like myself find it difficult, probably because we haven't been taught the right way. With a mix of written materials and practical videos, Codeschool [9] will help you learn the basics of coding and even some of the advanced stuff overtime. They offer courses on many programming languages, such as HTML/CSS, Javascript, PHP, Ruby, Python and iOS, among others. If you desire to be in the league of techies, make this website your friend.
5. Skillshare
Skillshare is a unique platform. It is an online learning community for students to take online video classes at their own pace. The Skillshare platform offers a broad variety of specific skills such as UX design, creative writing, business analytics, graphic design, Photoshop, web development, and so much more.
Anyone can become a teacher if they feel like they possess enough knowledge on a particular subject. In case you are worried about the quality of their courses, don't be, because most of them are taught by industry experts and leaders. In terms of variety, Skillshare offers even more than Lynda. They offer courses on business, advertising, fashion, design, photography, video, music, writing, publishing, and IT.
Read what some users have to say about them.
6. Bestessays
In a world where everyone has discovered that writing skill is an important skill needed by all, especially students, this website is a lifesaver. If you are short on time to write an essay yourself, or if you would like to improve your essay writing skills as a student, Bestessays [2] is the go to platform. They use some of the best writers and editors in the field.
7. Docsity
Docsity [8] is an online social network designed for learning. As a student, it gives you access to free study contents such as essays, published articles, summaries and a lot more, shared by fellow students.
It gathers students and teachers from all over the world and these students are encouraged to share by collecting points, which enables them to download additional materials and build their reputation. The platform also has a Q&A section, and publishes all the latest news in education, which are read by students worldwide.
8. Duolingo
For students who love languages, if you are interested in learning a new language, then you can't seem to just ignore Duolingo [4] In addition to being completely free, Duolingo allows you to choose among 66 different courses across 23 languages. One of the reasons why Duolingo is so effective is because it relies on gamification to keep the user engaged and hungry for more. The app is available on all major platforms, which means you will be able to use it whenever you need it.
Analytics [3] from the site has shown that the largest age group of visitors are 18 – 24 year olds. You don't want to be left out of this opportunity to learn the language of your choice.
9. TedEd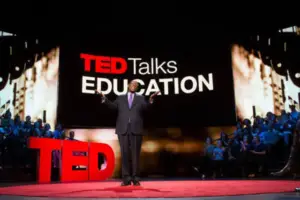 The TED-Ed [6] platform has become a household name. The website allows users to take any TED Talk, TED-Ed Lesson or educational video and easily create a lesson plan of customized questions and discussions. Afterwards, users can then distribute these lessons, either publicly or privately, and track their impact on the class or an individual student. TED has a lot more to offer to students and educators with its TED-Ed platform.
10. Khan Academy
Khan Academy [1] made it to the list of 40 websites on Nairaland's forum [7]. This website has been in existence since 2008 and its goal is creating a set of online tools that help educate students. The site gives you access to short lessons in the form of videos on topics ranging from history and medicine to chemistry and computer science. As a student, you need a dashboard on this website for a mind-blowing experience.
Conclusion
Asides being the most entertaining distraction, the internet is also full of helpful tools and educational websites that you can use to learn anything and improve your skill set as well as academic performance.
Being a student in this era is so much fun and less stressful because you have all the answers and information you need to thrive at your beck and call, via top websites contained in this article.
Don't think you have seen it all because there are lots of useful websites [5] you can harness as a student beyond what was mentioned here.
Educational Websites are every student's best friend. As long as the goal is to learn and learn, you can have more than one besty without being penalized.
References:
[1] Benoit, Knutr, editor. Khan Academy. Dict, 2012.
[2] "Best Essay Writing Service & Essay Writer – Bestessays.com." Bestessays.com, https://www.bestessays.com/. Accessed 12 Apr. 2023.
[3] "Clear Cache & Cookies." Google.com, https://analytics.google.com/analytics/web/. Accessed 12 Apr. 2023.
[4] "Duolingo: Learn Spanish, French and Other Languages for Free." Duolingo.com, https://www.duolingo.com/. Accessed 12 Apr. 2023.
[5] Edu, Leverage. "Top Popular Educational Websites." Leverage Edu, 5 Mar. 2022, https://leverageedu.com/blog/educational-websites/.
[6] "Lessons Worth Sharing." TED-Ed, https://ed.ted.com/. Accessed 12 Apr. 2023.
[7] "Nairaland Forum." Nairaland.com, https://www.nairaland.com/. Accessed 12 Apr. 2023.
[8] "Notes, Essays and Summaries for University and High School Students." Docsity.com, https://www.docsity.com/en/. Accessed 12 Apr. 2023.
[9] "Pluralsight + Code School: Code Courses." Pluralsight.com, https://www.pluralsight.com/codeschool. Accessed 12 Apr. 2023.
[10] "Quora." Quora, https://www.quora.com/. Accessed 12 Apr. 2023.
[11] —. "LinkedIn Learning." Wikipedia, The Free Encyclopedia, https://en.m.wikipedia.org/wiki/LinkedIn_Learning.
[12] —. "Lynda Weinman." Wikipedia, The Free Encyclopedia, https://en.m.wikipedia.org/wiki/Lynda_Weinman
[13] Udemy.com, https://www.udemy.com/. Accessed 12 Apr. 2023.
Don't miss out on current updates, kindly like us on Facebook & follow us on Follow @EAfinder OR leave a comment below for further inquiries.