Looking for ways to fund your education? This article contains information on different ways you can achieve that.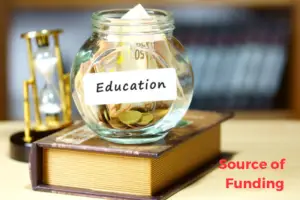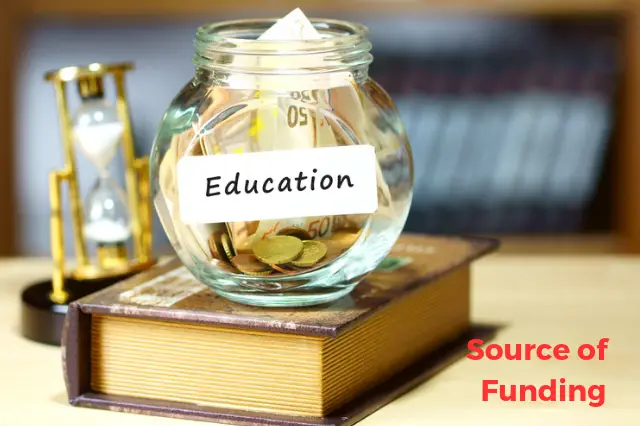 As a student, having guardians or people sponsor your education is a rare privilege which everybody does not have. 
You might be wondering why it's a rare privilege. Well, there are some who have both parents alive but can't further their education due to lack of finance and vice versa.
Most people who are either out of school desire to further their education to tertiary level but finance seems to be the major challenge. 
Naturally, parents should be responsible for sponsoring their children's education but the reverse is the case for some students who have taken it upon themselves to sponsor themselves through school. 
Regardless of your financial situation, you can still get a quality education without worrying about dropping out.
So, if you are desirous to further your education, this article highlights different ways you can finance your tertiary education below:
1. Scholarships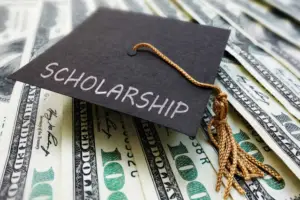 Dictionary.com [5] defines Scholarship as a sum of money or other aid granted to a student, because of merit, need, etc, to pursue his or her studies.
On the other hand, one can say that Scholarship is a form of financial aid awarded by a sponsor organization or institute to deserving students and applicants based on certain criterias that must be met.
Overtime, it has remained the most common means students finance their studies at tertiary institutions.
There are various types of scholarships [7] and different ways they are awarded by various organizations and individuals. The common types of scholarships are:
Merit-based scholarships
Specific scholarships
Sports scholarships
1. Merit-based scholarships: 
Merit aid [4] is a form of financial assistance that is given based on a student's skill or academic accomplishments e.g; excellent grades, artistic abilities.
These merit-based scholarships are usually offered by the federal and state governments, large corporations or organizations, businesses, professional organizations or even the university bodies. 
Sometimes, the sponsorship awarded covers at least a portion of the student's tuition. In most cases the beneficiary of the scholarship has to stick to conditions set by the sponsor. 
2. Specific Scholarships
According to Scholarship portal [7.1], these types of scholarships are awarded to students with certain ethnic backgrounds, affiliations or specific gender.
For instance, The Graça Machel Scholarships Programme [2] provides postgraduate scholarships to female students from Southern African countries.
3. Sports Scholarships
This type of scholarship is awarded to students who are into sports and want to be a member of the college or university team.
With the various types of scholarship securing finance for studies through scholarships becomes very easy.
Check here for scholarship programmes [1]. 
2. Student Loans
Another way in which students fund their studies at tertiary institutions is via student loans.
Student loans are usually for studying abroad, and they are funds you have to pay back after completing your studies. These student loans are like every other loan but with easy access and flexible repayment terms. You can get a student loan from the government or even a private bank in your home country or a foreign bank.
However, student loans gotten from the government tend to be more favorable, as the rates are usually lower.
Basically, there are 3 types of federal loans [6]. Each of them differ based on the students' needs.
3. Grants or Bursaries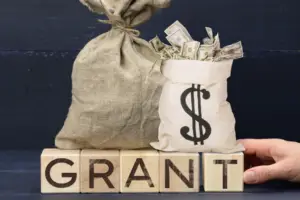 Bursary is a type of scholarship that is not made available to all but to only students who are specially in need of finance for their studies. Bursaries, often called need-based scholarships or gift aid, are types of financial aid that are usually based on the financial circumstances of the person who is requesting.
These other factors could be the physical state or mental disabilities of the person requesting. A bursary is paid back in service to the company that sponsored the student, they will have to work for the sponsor for a given number of years they sponsored them or paid for their fees. Although a bursary covers your fees, if there is a module the student fails they will be expected to pay for it themselves.
So, are you worried about how to finance your studies, you may consider grants and Bursaries.
4. Study and Work
Are you still thinking of how to finance your studies as a student? Think of working while you study.
Many students who are not privileged to have anyone sponsor their education did so by themselves by taking up a job. Working alongside schooling can be a bit stressful. Infact, not every student can successfully juggle both. For this reason, some students would rather take up part-time jobs and internships to save for studies. 
This means of financing your studies saves you from struggling to get scholarships, grants or even student's loan.
If you find this method of financing your studies interesting, when looking for a job in school, you should try to find a flexible job that's less time consuming in order to enable you to concentrate at school. 
Here are some jobs you may like to consider while schooling;
Freelancing (in any field)

Apply for a paid internship in your field
Drive for Uber or bolt
Tutor in a subject you excel in.
Babysit for families
House cleaning.
5. Employer Sponsorship
If you are employed and you are considering a course that will boost your professional skills, your employer may be willing to contribute towards financing your studies. But bear in mind that this is not done without agreed terms.
It is no longer news that some companies offer a means of upskilling their workers by investing in their education, after which they come back and continue working for them. This is a great option for employers as they would retain you to benefit instantly from your academic and professional development. Of course, nobody would like to make such investments and watch others reap where they didn't show.
If you're currently working and have the desire to further your studies, you can reach out to your company's Human Resource manager and find out if the company makes provision for employer sponsorship [3].
Conclusion
Education is expensive. It takes a strong willed individual who has no support from parents and loved ones to think of furthering their studies.
As tough as the situation may seem, there are students who finance their studies at tertiary institutions without financial support from loved ones.
Some were able to do this through scholarships, student loans, grants, personal savings by working and schooling, employee sponsorship, etc. There are many ways in which a student can finance their studies. The most important thing is to choose the means that are convenient.
References:
[1] "Fully Funded Scholarships 2023." Fully Funded Scholarships 2023, https://fully-fundedscholarships.com/fully-funded-scholarships-2023/. Accessed 6 Apr. 2023.
[2] "Graca Machel Scholarship Programme." Advance-africa.com, https://www.advance-africa.com/Graca-Machel-Scholarship-Programme.html. Accessed 6 Apr. 2023.
[3] Owton, Helen. "Funding Your Studies." Studying as a Parent, Macmillan Education UK, 2014, pp. 49–74.
[4] Push, Amanda. "8 Types of Scholarships for Students." College Ave, College Ave Student Loans, 16 Mar. 2022, https://www.google.com/amp/s/www.collegeavestudentloans.com/blog/breaking-down-types-of-scholarships/%3f_escaped_fragment_&amp.
[5] "Scholarship." Www.dictionary.com, https://www.dictionary.com/browse/scholarship. Accessed 6 Apr. 2023.
[6] "What Are Federal Student Loans & How to Apply." Sallie Mae, https://www.salliemae.com/college-planning/student-loans-and-borrowing/compare-federal-vs-private-loans/federal-student-loans/. Accessed 6 Apr. 2023.
[7] Scholarshipportal.com, https://www.scholarshipportal.com/article/different-kinds-of-scholarships-an-overview. Accessed 6 Apr. 2023.
Don't miss out on current updates, kindly like us on Facebook & follow us on Follow @EAfinder OR leave a comment below for further inquiries.