This article contains information on apps that can help you manage your time efficiently as a student.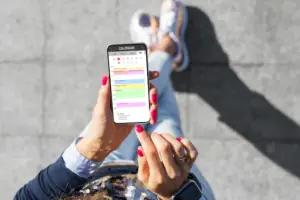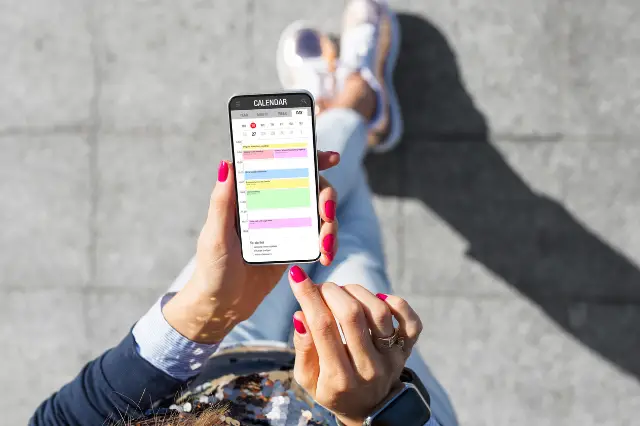 Time management is an essential skill for students, as they often have to balance multiple responsibilities such as classes, homework, extracurricular activities, and part-time jobs. With so many distractions here and there, it might be difficult for some students to effectively manage their time. If you are one of such students, do not panic, with a time management app you can manage your time efficiently.
A time management app [11] is an organizational tool that helps you organize, track, schedule, and complete all the things you have to get done within your actual availability
Fortunately, there are many time management apps [1] available that can help students stay organized and on top of their schedules. Here are some of the best time management apps for students:
1. Google Calendar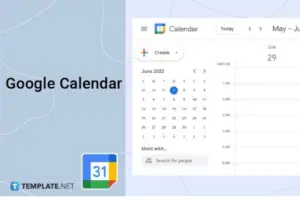 Google Calendar [13] has remained one of the top time management apps for all and sundry. It is a calendar app that allows students to create and schedule events, set reminders, and share their calendar with others. The app also integrates with other Google apps, such as Gmail and Google Drive, making it easy to schedule meetings and share files. Students are entitled to use more than one time management app due the difference in features. Regardless of whichever app you might want to settle, google calendar should be among your choice apps.
2. Forest
In a world where there are numerous distractions everywhere, staying focused all the time isn't easy. Forest is a unique productivity app that helps students stay focused on their tasks. This fun app helps you stay focused by breaking work into chunks with short intervals. The way the app works is that if you stay focused during this time, your virtual tree will grow.
So as a student, the app rewards you for staying on task by growing a virtual tree, but if you lose focus and probably leave the app, the tree dies. Like the name implies, you have the opportunity to grow different trees and build a colorful virtual forest as proof that you can focus.
The app also has a calendar view, which makes it easy to see upcoming deadlines and schedules.
So, whenever you want to stay focused, plant a tree using the forest app [7].
3. RescueTime
Social media activities seem to be most students' major distractions. Some students tend to lose track of time when on different media platforms that they don't seem to have time for school activities.
For students, RescueTime [9] is a perfect time management app to keep handy. The app helps students understand how they are spending their time on their devices by keeping track of the apps and websites students use, and provides detailed reports on how much time is spent on each activity. This can help students identify patterns and make changes to improve their productivity.
RescueTime runs in the background of e devices. It alerts users when the time limit they've set for a particular site.
4. 30/30
The 30/30 app functions like a timer by allowing students to set up multiple tasks with a given length of time to complete them. When the timer gives an alert, you take a break and resume the task again.
The 30/30 method of operation [4] is based on the theory that productivity and creativity increase when one is intensely focused on a project for short amounts of time and in small chunks. In addition, taking breaks amidst tasks which allows the student's mind to refresh, serves as a "reward".
5. Serene
Sometimes, students make it seem like 24 hours isn't enough to accomplish anything. In the real sense, the problem is not with the number of hours but how time is being managed. One of the greatest time wasters is distractions, multi-tasking and more.
Serene [10] is another time management app that helps check productivity by helping you to plan your day, block distractions and enhance your focus on the task with timers, music, breaks etc. This is a must-have by students.
6. My Study Life
My Study Life is a planner app that helps students keep track of their classes, assignments, and exams. The app allows students to create a schedule, set reminders, and track progress. The app also has a calendar view, which makes it easy to see upcoming deadlines and schedules.
If you are in search of an app to replace your paper planner, my study life [5] is a great option.
7. Focus To-Do
Focus To-Do [6] is a productivity app that helps students stay focused on their tasks. You can use it to make plans for work and study, set up reminders or arrange your schedule. The app uses the Pomodoro technique [12], which involves breaking work into 25-minute intervals, and rewards students for staying on task by growing a virtual tree.
8. Evernote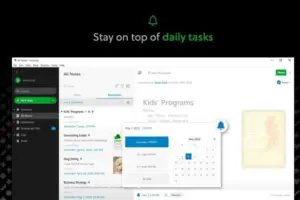 Over the years,this app has become a student's best friend. Evernote [2] is a note-taking app that is great for students who need to take notes during class and organize them later. It allows students to take notes, add images, and record audio, and organize them into notebooks. The app also has a search feature, which makes it easy to find specific notes.
9. Reclaim.ai
Oftentimes, a lot of students wait till the last minute to do their assignments and submit their school work. Whether it is due to a lack of organization, forgetfulness or procrastination, effective time blocking can help you create a manageable actionable plan so you never have to be pressured by last minute rush.
If you are looking for such apps, Reclaim.ai [8] is one of them. It is a smart time blocking app for Google Calendar that automatically schedules time for your tasks, before they are due, around your existing availability. This is how it works.
10. Clockify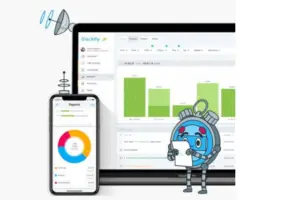 Clockify [3] is a two in one app. It is a time tracker and time management app that allows you to know the amount of time you spend on various activities. Not only that, it generates reports for you to improve your performance.
This app allows you to choose how you want to track time. You can choose either the timer mode or manual mode.
With this app, you can easily identify where you spend the bulk of your time.
Conclusion
There are numerous time management apps in existence. These are just a few of the many time management apps available for students. By using these apps as a student, you can stay organized and on top of your schedules, which can help you to be more productive and successful in school.
It is important to note that while all these apps can be great, it is good to find the one that best fits your needs and lifestyle, as well as to use them wisely. It is also important to remember that the best tool for time management is a balance between technology and the traditional methods such as writing on a physical calendar or planner. Regardless, if you have poor time management skill, endeavor to make any of these apps your mobile friend.
References:
[1] "14 Best Time Management Apps for Students – 2022." Explore the Best of East Africa, Eafinder, 28 Feb. 2020, https://www.eafinder.com/13-best-time-management-apps-for-students-2020/.
[2] "Best Note Taking App – Organize Your Notes With." Evernote, https://evernote.com/. Accessed 18 Apr. 2023.
[3] COING Inc. "Clockify – FREE Time Tracking Software." Clockify, https://clockify.me/. Accessed 18 Apr. 2023.
[4] EducationalAppStore Ltd. "30/30." Educational App Store, https://www.educationalappstore.com/app/30-30. Accessed 18 Apr. 2023.
[5] —. "My Study Life." Educational App Store, https://www.educationalappstore.com/app/my-study-life-school-planner. Accessed 18 Apr. 2023.
[6] "Focus To-Do." Focustodo.Cn, https://www.focustodo.cn/. Accessed 18 Apr. 2023.
[7] "Forest – Stay Focused, Be Present." Forestapp.Cc, https://www.forestapp.cc/. Accessed 18 Apr. 2023.
[8] "Reclaim." Reclaim.Ai, https://reclaim.ai/. Accessed 18 Apr. 2023.
[9] "RescueTime: Fully Automated Time Tracking Software." Time, https://www.rescuetime.com/. Accessed 18 Apr. 2023.
[10] "SereneAir." Sereneair.com, https://www.sereneair.com/. Accessed 18 Apr. 2023.
[11] "Top 5 Free Apps for Students: Time Management + Productivity." Reclaim.Ai, https://reclaim.ai/blog/student-time-management-app. Accessed 18 Apr. 2023.
[12] Wikipedia contributors. "Pomodoro Technique." Wikipedia, The Free Encyclopedia, https://en.m.wikipedia.org/wiki/Pomodoro_Technique.
[13] Workspace, Google. "Shareable Online Calendar and Scheduling – Google Calendar." Google Workspace, https://www.google.com/calendar. Accessed 18 Apr. 2023.
Don't miss out on current updates, kindly like us on Facebook & follow us on Follow @EAfinder OR leave a comment below for further inquiries.