Are you in need of jobs in South Africa? This article contains information on 6 careers with most job opportunities you can consider.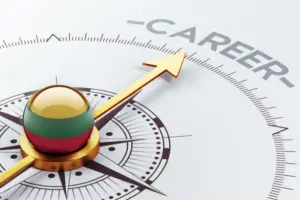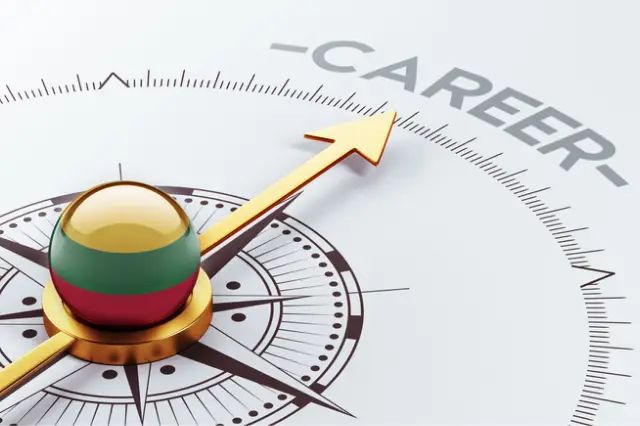 The coronavirus pandemic has had a major effect on employment in nearly every industry over the past few years. However, there are a number of industries in South Africa that tend to have a high demand for workers and may offer a variety of job opportunities. As confirmed, the future of work is still looking pretty bright for medical and tech jobs. If you have intentions to relocate to the country, it is only wise to have prior knowledge of the labor market and thriving careers. So, here are careers [3] with the most job opportunities in South Africa:
1. Healthcare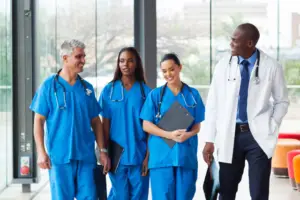 Healthcare in South Africa took a different turn since the COVID 19 pandemic, bringing healthcare on top of the list of careers with most job opportunities in South Africa. The healthcare industry is always in need of qualified professionals, including doctors, nurses, and support staff.
Since the heat of the COVID-19 pandemic, the significance of medical practitioners became more appreciated. This however, increased the need for healthcare personnels and scientific specialists in South Africa and other African countries.
Although the COVID-19 virus is no longer making waves, personnel in the healthcare industry are never enough, thus creating room for constant job opportunities. If you are in the Medical field, there are job opportunities for you in South Africa especially as a;
Nurse
Psychologists
Optometrists
Pharmacists
Radiologists
Biologists
Microbiologist, etc.
2. Information Technology
IT professionals are one of the top drivers in business. They ensure that all the digital components are up to standard and are working properly. Although AI is fast replacing human intelligence, the IT industry is still shining bright and growing in South Africa and there is a high demand for skilled professionals in this field.
There is a growing demand for IT professionals in South Africa, particularly in the areas of Software developer [4], web development, IT Technician [6] and data science. In fact, South Africa is one of the top countries in Africa for IT job growth, offering many new and exciting opportunities for those looking to join the industry.
The more frequently human beings are online and exposed to the use of technology, the more work for those in this field as there would be more statistics and data to create and also interpret for business success.
To further prove the availability of jobs in this industry, here [4] are job postings on career junctions.
3. Engineering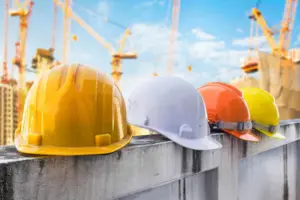 With technological advancements each day in the country, the need for skilled Engineers is never ending, especially within the infrastructure and environmental sectors, due to the country's abundant natural resources particularly in the fields of civil, electrical, and mechanical engineering.
4. Education
There is a demand for teachers at all levels of education, from primary schools to universities in South Africa.
According to Professor Magnate Ntombela [7], principal of Mancosa "There is a dire need to find 20,000 newly-qualified teachers each year to maintain current teacher-pupil ratios."
With a shortage of teachers [8], there are many job opportunities available in the country for those in the teaching profession. So, if you would like to teach and inspire the future generation, this is a great option for you.
5. Finance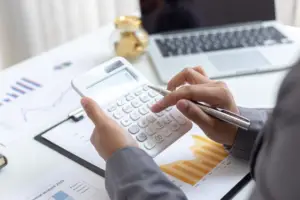 The financial sector [2] is a major contributor to the South African economy and there is a need for professionals in about 8 major areas. These are Financial Management , Accounting [1], Sales Consultancy, Sales Management, Account Management, Human Resource Management, Recruitment Consultancy, and Operations Management.
Regardless of the area of speciality, there is a need for finance professionals in all industries.
6. Marketing 
Marketing is a great career that offers many benefits and job opportunities. With a range of jobs to choose from, marketing careers have truly stood the test of time. The forecast for the marketing sector in South Africa for 2022 looks promising. According to a recent survey by Bureau of labor statistics [9], marketing job openings are expected to rise by 8% from 2020-2028. In addition to this, new marketing roles are also predicted to emerge as businesses move more of their operations online.
Businesses need skilled marketing professionals to promote their products and services by designing marketing campaigns and strategies, and carrying out customer research. Whether it's in store or on social media. If you are interested in this field, here are in demand jobs in 2023:
Brand Manager

Account Supervisor
Business Development Executive
Market Development Manager
Marketing Coordinator
Marketing Manager
Product Manager
Social Media Marketing Manager.
You will be surprised at the number of job opportunities in Marketing on indeed.com [10]
Conclusion
South Africa, being one of the leading countries in the African continent naturally has a lot of job opportunities. However, the career field determines to a great extent how readily available some job opportunities are. In other words, there are careers with more job opportunities than others regardless of salary expectations.
Some of these careers with more job opportunities are as seen in this article.
References:
[1] "Accounting Careers." Skills Academy, 9 Apr. 2020, https://www.skillsacademy.co.za/careers/accounting-careers/.
[2] GoCareers. "Ampath Laboratories: Phlebotomy Learnership 2021." GoCareers, 13 Apr. 2020, https://www.google.com/amp/s/gocareers.co.za/careers-in-demand-in-south-africa/amp/?espv=1.
[3] "High Demand Jobs in the next 10 Years in South Africa." Career Times, 11 Mar. 2019, https://careertimes.co.za/career-options/.
[4] "IT Careers." Skills Academy, 7 Apr. 2020, https://www.skillsacademy.co.za/careers/it-careers/.
[5] "It Jobs." Careerjunction.Co.Za, https://www.careerjunction.co.za/jobs/it. Accessed 14 Apr. 2023.
[6] "IT Technician Job Description." Betterteam, 3 Dec. 2020, https://www.betterteam.com/it-technician-job-description.
[7] "Major Skills Shortage Looms for Schools in South Africa." BusinessTech, 28 July 2022, https://www.google.com/amp/s/businesstech.co.za/news/government/611524/major-skills-shortage-looms-for-schools-in-south-africa/amp/.
[8] Molver, Jonathan. "OPINIONISTA: Half Our Teachers Will Retire by 2030 — What about Those Who'll Remain?" Daily Maverick, 21 Sept. 2022, https://www.dailymaverick.co.za/opinionista/2022-09-21-half-our-teachers-will-retire-by-2030-what-about-those-wholl-remain/.
[9] Bls.gov, https://www.bls.gov/ooh/management/advertising-promotions-and-marketing-managers.htm. Accessed 14 Apr. 2023.
[10] Indeed.com, https://www.indeed.com/. Accessed 14 Apr. 2023.
Don't miss out on current updates, kindly like us on Facebook & follow us on Follow @EAfinder OR leave a comment below for further inquiries.