We are pleased to show the step-by-step guide on the Gwanda State University Online Application Guide for 2024–2025 admission.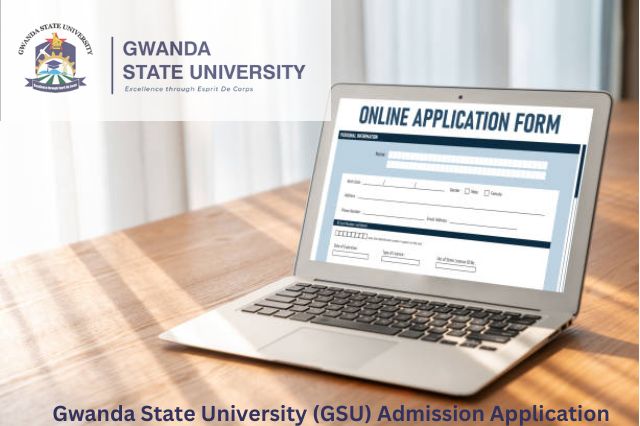 Gwanda State University, established in 2016 through an Act of Parliament (Chapter 25:30), began its journey in 2015 as a College of the National University of Science and Technology (NUST). Positioned strategically in Matabeleland South, the University proudly stands on a vast 87 acres of land in Gwanda town along the Bulawayo-Beitbridge Highway. With a secondary campus at Epoch Mine in Filabusi, this esteemed institution is dedicated to fostering innovation and academic excellence. The University's main mandate is specialization in unique fields like animal and veterinary sciences, irrigation engineering, mining engineering, environmental engineering, and ecosystem restoration. As a response to the government's vision, the university aims to be an educational beacon in every province, offering a plethora of undergraduate programs tailored to meet global demands.
---
Gwanda State University Online Application Eligibility
Basic Entry Requirements for Undergraduate Programs:
General Certificate of Education Requirements:

Minimum of 5 G.C.E. passes at Ordinary Level or its Cambridge equivalent with grades C or better, inclusive of English Language and Mathematics.
G.C.E. at Advanced Level or equivalent in a minimum of 2 subjects aligned with the desired degree specialization

Alternative Qualifications:

Holders of a relevant National Diploma or its equivalent
Get more information on the GSU Admission requirements here
---
Gwanda State University Online Application Procedure
Method 1: Online Application:
Website Portal: Navigate to the university's online application portal: GSU Online Application
Account Creation: New users must register to create an account. You can click here to register.
Form Completion: Fill out the necessary details, including:

Personal details (Title, First name, Surname, National ID Number, Email Address, Date of Birth, Gender)
Desired password.
Method 2: Direct Email Submission:
Form Download: Acquire the application form from the university's official website: www.gsu.ac.zw.
Completion and Scanning: Fill out the form and scan it along with relevant certificates.
Submission: Email the completed form and attachments to admissions@gsu.ac.zw.
Method 3: In-Person Application
Campus Visit: Collect an application form from the Gwanda State University Epoch Mine Campus in Filabusi.
Completion: Fill out the form and attach the necessary documents.
Method 4: Postal Submission:
Postal Address: Forward the completed application forms and required documents to:

Gwanda State University
P.O. Box 30
Epoch Mine Campus
Filabusi
---
Application Fee
The application fee for undergraduate programs stands at ZWL$12600.00. Here's how you can make the payment:
Mobile Payment: Use the University Ecocash merchant code: Note down the confirmation code and write it on the first page of the application form.
Bank Payment Options:

CBZ Bank:

Account Name: Gwanda State University
Account Number: 01224790080012
Branch: 8th Ave. Branch

Agribank:

Account Name: Gwanda State University Fees
Account Number: 100008361457
Branch: Filabusi

Direct Payment: Applicants may also directly pay the fee when obtaining the application form in person from the Epoch Mine Campus in Filabusi.
Get more information on the GSU Fees Structure here
---
Application Date
Intakes: Gwanda State University applications are open for both the February and August intakes. Ensure timely submissions to secure a spot for your desired program and mode of study (Full-time Day, Full-time Evening, or Block Release Study).
---
Important Notes
All applicants should ensure they provide proof of payment of the non-refundable application fee.
Always attach certified copies of academic certificates. Where applicable, include official transcripts.
Provide a certified copy of the National Identification Document or a valid Passport.