As a professional in the finance sector, this article contains information on the things you can do with re5 Certificate.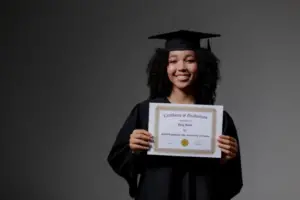 Getting a higher qualification is important. It helps one to stand out in the labor market. However, it is not just enough to acquire higher qualifications. There are fields that require a person to sit for professional examinations and get certified before having access to occupy certain positions. These professional examinations and certifications are necessary in fields such as Medicine, Engineering and Finance.
While some of these certifications are the same across countries, others are peculiar to a given country. This is the case with the re5 certificate which is recognized in South Africa.
What is a re5 Certificate?
RE5 [2] is not a qualification, but a license, like a driver's license. This certificate is issued once you have passed your RE5 exam. This is for representatives of financial institutions (Financial Service Providers) offering financial advice.
It is important to know that not having this certificate doesn't prevent you from securing a job. This certificate basically shows employers that you have the necessary knowledge to provide financial services within the regulations set by the Financial Services Board, which implies that you have a great understanding of the regulations necessary to sell or advise others on investments, insurance, pension funds, and medical schemes. Thus, you can get the certification while on a job, to increase your chances of getting better job offers.
Benefits of having re5 Certificate
Obtaining the RE5 certificate by passing the FAIS regulatory exam can offer several advantages in the financial services industry. Here are some:
1. Career Opportunities
Many financial services roles, especially those involving advisory or sales functions, require individuals to have passed regulatory exams like the re5 certificate exams. Having the certificate can enhance your eligibility for these roles.
2. Compliance
The certificate ensures that you have the necessary knowledge to comply with the regulations set by the Financial Services Board. This is important for maintaining ethical standards and providing accurate advice to clients.
3. Credibility
Preparing for the exam can deepen your understanding of financial regulations, ethics, and best practices, making you a more informed professional.
As a result of this, clients and employers may view the certificate as a sign of your commitment to professionalism and industry expertise.
4. Career Progression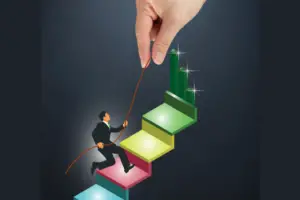 The certificate might be a prerequisite for promotions within financial services companies, allowing you to take on more responsibilities and earn a higher income as a Financial Manager
5. Networking
When you engage in courses or exam preparation, you may have opportunities to connect with others in the industry, potentially opening doors to new connections and partnerships.
Remember that these specific benefits can vary based on your location, the company you work for, and the regulations in place.
6 Things To Do With re5 Certificate
Bearing in mind the benefits of having the RE5 certificate, it can open up various job opportunities in the financial services industry. Hence, here are possible things you can do with re5 Certificate:
1. Financial /Investment Advisor
Having Re5 certification means that you have the necessary knowledge to provide financial services within the regulations set by the Financial Services Board.
This therefore leaves you in the better position to advise and assist clients on investment options, retirement planning, insurance, and making decisions on other financial matters.
2. Insurance Broker
You can also become an insurance broker, helping clients choose appropriate insurance policies based on their needs and financial situations.
3. Estate Planner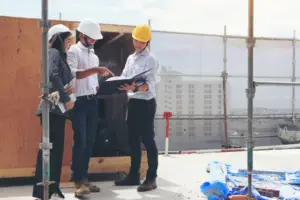 Estate planners help clients plan for the distribution of their assets after their passing. They create wills, trusts, and strategies to minimize estate taxes.
With re5 certificate, legal knowledge, estate tax expertise, communication skills, and an understanding of client goals, one can easily venture into the business of estate planning.
4. Banking Sales Representative
Banking sales representatives promote and sell banking products and services such as loans, credit cards, and savings accounts to customers. Having sales skills, customer service, product knowledge, and compliance with banking regulations makes it possible for you to stand out as a bank sales representative.
5. Compliance Officer
Compliance officers ensure financial institutions adhere to relevant laws and regulations. They develop and implement compliance policies and procedures.
Knowledge of financial regulations, attention to detail, analytical skills, and the ability to audit and report on compliance are skills needed for this role.
6. Employee Benefits Consultant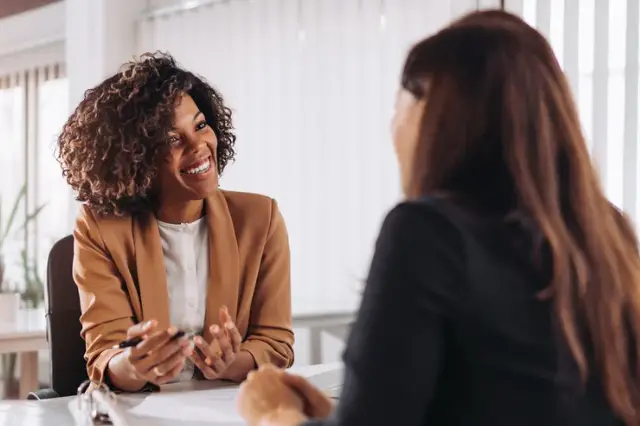 As an Employee benefit consultant, you will design and manage employee benefit plans for organizations, including health insurance, retirement, and wellness programs.
Conclusion
Specific job requirements can vary depending on the employer, the level of the position, and the jurisdiction you're in. The RE5 certificate can often be a prerequisite for obtaining the roles mentioned in this article, demonstrating your understanding of regulatory standards and ethical considerations in the financial services sector. So, if you're in the financial sector and you desire to offer financial advice to clients, you need to have a re5 certificate, which means, you have to register, prepare and sit for this examination, which isn't a walk in the park.
See here [1] to know more about the re5 examination.
References
[1] JU-Klenam. "RE5 Exams: Everything You Need to Know about It." SA Base, 17 Nov. 2022, https://www.sabase.co.za/everything-you-need-to-know-about-re5-exams/.
[2] "What Is Re5 Qualification?" Angolatransparency.Blog, https://angolatransparency.blog/en/what-is-re5-qualification/.
Don't miss out on current updates, kindly like us on Facebook & follow us on Follow @EAfinder OR leave a comment below for further inquiries