Learn about the Top 8 Insurance companies in South Africa from the information contained in this article.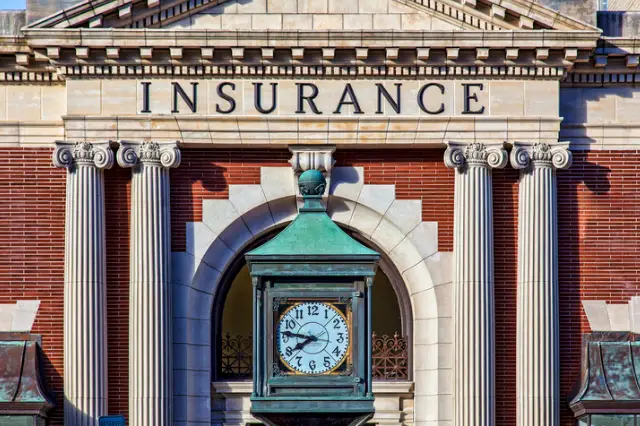 Getting insured for whatever purpose is important, but oftentimes, we shy away from this topic. Infact, it is not anyone's favorite topic because when we think of insurance, the first thing that comes to mind is "death". Well, no matter how much we shy away from it, death is inevitable. There is more to insurance than just life insurance.
An Insurance [2] is a legal agreement between an insurer (insurance company) and an insured (individual), in which an insured receives financial protection from an insurer for the losses he may suffer under specific circumstances such as death, accident or any other circumstance where finance is required
There are different forms of insurance. They include:

Life Insurance
Life Insurance [8] is important if your family is dependent on your salary. Industry experts suggest a policy that pays out 10 times your yearly income. Hence, when estimating the amount of life insurance you need include funeral expenses and family daily expenses
According to investopedia [4], there are two basic types of life insurance; traditional whole life and term life.
Whole life can be used as an income tool as well as an insurance instrument. It includes a death benefit and also a cash value component while term life covers you for a given amount of time like 10, 20, or 30 years and your premiums remain stable and the cheapest of the two.
Medical Insurance
Oftentimes, this is gotten from your employers or private insurance you buy for yourself and your family by contacting health insurance companies directly or going through a health insurance agent. This insurance covers you against medical emergencies. It covers situations such as accidents or sudden medical problems arising.
Car/ Auto Insurance
Irrespective of years of improvements in auto safety, people die on a daily basis in road accidents. In some countries, almost all states require drivers to have auto insurance. Auto insurance is thus, a contract between you and the insurance company that protects you against financial loss in the event of an accident or theft.
In exchange for your paying a premium, the insurance company agrees to pay your losses as stated in your policy.
Though it's often expensive, insurance can be a lifesaver in undesirable and unseen situations, and you never really know how badly you need it until you are stuck without it.
Whether you need to insure your precious valuables, your property or take out life insurance, insurance companies in South Africa are there to give you the most favorable covers. There are many insurance companies in South Africa but it is important to be careful when choosing one since you will be trusting these companies to have your back when things go South.
According to Research and Market, 2022 [6], there are over 55 insurance companies in South Africa. Below are a list of these companies:
Absa Insurance Company Ltd

A

frican Reinsurance Corporation Ltd

AIG South Africa Ltd
Allianz Global Corporate and Specialty South Africa Ltd
Alexander Forbes
AllLIFE
Auto and General Insurance Company (RF) Ltd
Bidvest Insurance Ltd
Bryte Insurance Company Ltd
Budget Insurance Company (RF) Ltd
Centriq Insurance Company Ltd
CFAO Motors Insurance Ltd
Chubb Insurance South Africa Ltd
Clientele General Insurance Ltd
Coface South Africa Insurance Company Ltd
Compass Insurance Company Ltd
Constantia Insurance Company Ltd
Credit Guarantee Insurance Corporation of Africa Ltd
Dial Direct Insurance (RF) Ltd
Discovery Insure Ltd
Escap SOC Ltd
Export Credit Insurance Corporation of South Africa SOC Ltd
Federated Employers Mutual Assurance
Company (RF) (Pty) Ltd (The)
First For Women Insurance Company (RF) Ltd
FirstRand Bank Ltd
General Reinsurance Africa Ltd
GIC Re South Africa Ltd
Guardrisk Insurance Company Ltd
Hannover Reinsurance Group Africa (Pty) Ltd
Hollard Insurance Company Ltd (The)
Indequity Group Ltd
King Price Insurance Company Ltd
Land and Agricultural Development Bank of South Africa
Liberty Group Ltd
Lion of Africa Insurance Company Ltd
Lombard Insurance Company Ltd
MiWay Insurance Ltd
Momentum Metropolitan Holdings Ltd
Munich Reinsurance Company of Africa Ltd
Mutual and Federal Risk Financing Ltd
Naked Financial Technology (Pty) Ltd
Nedgroup Insurance Company Ltd
Old Mutual Insure Ltd
OUTsurance Insurance Company Ltd
Pineapple Tech (Pty) Ltd
Professional Provident Society Short-Term
Insurance Company (Pty) Ltd
PSG Konsult Ltd
Renasa Insurance Company Ltd
Road Accident Fund
Safire Insurance Company Ltd
Santam Ltd
Sasria Ltd
SCOR Africa Ltd
Standard Insurance Ltd
Swiss Re Corporate Solutions Africa (Pty) Ltd
Trustco Group Holdings Ltd
1. Sanlam
This is one of the top 10 insurance companies in South Africa. Since the establishment of the company in 1918, Sanlam has evolved from being just a traditional insurance provider to being a provider of financial services, both internationally and locally.
Sanlam currently has a presence in over 10 African countries. Sanlam offers a comprehensive cover for any unpredicted incident, from car and home cover to life, business as well as medical insurance.
Generally, they offer what is called personal insurance.
2. Budget Insurance
Next on my list in no particular order is Budget Insurance. This is one insurance company that operates in line with their name. They understand that life in South Africa is expensive and that everyone needs to have some sort of insurance as a form of backup. So, the budget is designed in a way that it caters for all forms of businesses regardless of the site. Therefore, they strive to provide affordable insurance that even the least class can afford.
They offer different insurance policies, from car insurance to cellphone insurance,etc. No matter what your budget is, they have something for everyone.
3. 1st For Women
Just like a budget insurance company, 1st For Women insurance company [7] is named in line with the audience they serve. They focus on putting women first and offer extra services like Guardian Angel on Call. The 1st for Women Foundation was established in 2005 with the objectives of uplifting and inspiring South African women, particularly those affected by woman abuse. It has since grown to provide roadside assistance services in addition to insurance.
4. King Price
Established in 2012, King Price insurance company is a provider of all types of insurance. They have insurance policies for everything from your car and home and so have extremely competitive premium pricing.
King Price Insurance offers covers for short term insurance products including car, household, building. It offers car insurance premiums that decrease monthly according to the continuously depreciating value of the insured vehicle
In other words, they are best known for their monthly decreasing car insurance premium policy.
5. OUTsurance
Outsurance was founded in 1998 to offer household and car insurance to South Africans. Since the establishment, Outsurance has been giving clients world-class service, creating a great workplace for their people also delivering consistent returns for their shareholders.
We were the first insurance company in South Africa to create an incentive system such as the OUTbonus where clients receive 10% of their paid premiums back in cash simply by not claiming.
6. Discovery Insure Limited
Discovery Insurance is focused on promoting a healthy society through incentives in the form of affordable insurance. Their packages are designed in a way that it captures different needs.
Their insurance services are at highly competitive rates. These services include;
C

ar Insurance

Home Insurance

Life Insurance
Through each of these service offerings, Discovery strives to enhance and protect the lives of her clients. See here [1] for more details about "discovery insurance."
7. Old Mutual
Old Mutual was established in 1845. As the first mutual life assurance company in South Africa, it is one of the oldest South African insurance companies that offers a variety of life-assured-based solutions.
In 2010, iWyze was established to offer short-term insurance policies to customers. Since its inception, iWyze has been positioned as a great insurance product for both cars and homes. This is because, attached to the car insurance are benefits which go beyond just covering your vehicle but also you and passengers for more protection against unpredictable circumstances.
8. MiWay Insurance
Are you looking for a company that offers non-life insurance-based policies including motor, household, homeowners and business insurance? Miway [5] has got you covered. Established in 2008, it is the first South African-based direct insurance company to offer the purchase and administration of short-term insurance policies online. MiWay was launched as an initiative between Santam, Sanlam and PSG.
Conclusion
Although having insurance can be quite expensive, it is worth every amount invested because it can be more costly when an unforeseen circumstance happens with you not being insured. As seen in the article, there are various insurance companies in South Africa . Each of them have their unique policies and terms.
If you are in search of an insurance company to partner with, there are many things to consider when making this decision. You might want to consider what kind of cover they offer, the cost of their premiums and the extent of what they will pay and also their customer service, as you don't want to be stuck in a crisis with nobody answering the phone.
Partnering with the right company and signing up for the right plan means you can sleep with both eyes closed, knowing that you are insured no matter what life throws at you.
References
[1] "Discovery Car Insurance." Compare n Review, 25 Mar. 2021, https://comparenreview.co.za/discovery-car-insurance/.
[2] Insurance, Canara Hsbc Life. "What Is Insurance – Definition, Types and Benefits." Canarahsbclife.com, Canara HSBC, 14 Nov. 2022, https://www.canarahsbclife.com/blog/life-insurance/what-is-insurance.html.
[3] "King Price Insurance." Kingprice.Co.Za, https://www.kingprice.co.za/. Accessed 3 Apr. 2023.
[4] McMaken, Linda. "4 Types of Insurance Policies and Coverage You Need." Investopedia, 8 Feb. 2012, https://www.investopedia.com/financial-edge/0212/4-types-of-insurance-everyone-needs.aspx.
[5] "MiWay Car Insurance." Compare n Review, 30 Mar. 2021, https://comparenreview.co.za/miway-car-insurance/.
[6] Research. "South Africa Short-Term Insurance Industry Report 2022 Featuring Santam, Old Mutual, Hollard, OUTsurance, MiWay, Hannover Reinsurance, Munich Reinsurance, Escap, Sasria and the Road Accident Fund." Research and Markets, 7 Apr. 2022, https://cutt.ly/bNr2lAn.
[7] "The 1st for Women Foundation." Firstforwomen.Co.Za, https://www.firstforwomen.co.za/foundation. Accessed 3 Apr. 2023.
[8] "What Is Life Insurance – Life Insurance Definition & Meaning." Iciciprulife.com, https://www.iciciprulife.com/insurance-library/insurance-basics/what-is-life-insurance.html. Accessed 3 Apr. 2023.
Don't miss out on current updates, kindly like us on Facebook & follow us on Follow @EAfinder OR leave a comment below for further inquiries.