Do you enjoy giving reviews on any product you use? This article contains information on how you can become a Product Tester in South Africa.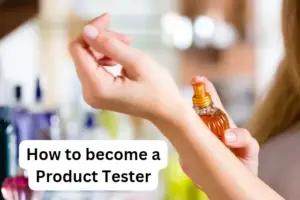 Introduction
Becoming a product tester in South Africa [3] can be an exciting and rewarding career path, especially if you enjoy trying out new products and sharing your honest feedback. Product testing allows you to influence the development of various consumer goods while receiving compensation or free products in return.
Companies often hire testers to review their products before they sell them to consumers. Product testers therefore play a crucial role in helping companies improve their offerings while they often get to enjoy freebies and even compensation for their efforts.
In this article, we will outline the steps to become a product tester in South Africa.
So, if you need a job that gives you the leverage to engage in other activities without stress or you enjoy trying out products and giving unsolicited reviews to friends and family? Here in this article might just be all you need to turn your passion into a business as a product tester.
Steps to becoming a Product Tester in South Africa
Below are steps to becoming a product tester in South Africa:
1. Understand the Role of a Product Tester:
Before diving into this career, it's essential to understand the responsibilities and expectations of the role. Product testers, also known as consumer testers, are individuals who evaluate and provide feedback on various products, including electronics, cosmetics, food, and more. They help companies improve product quality and usability.
They evaluate various consumer goods, typically before they are released to the market. This feedback helps companies make improvements and design better products.
Understanding the role of a product tester will help you to know if the role aligns with your aspirations. Also, it will help you know the types of products to test.
2. Develop Relevant Skills:
While formal qualifications may not be necessary, certain skills will make you a more attractive candidate. Such skill may include:
Attention to Detail: As a product tester, you need to thoroughly examine and test products, noticing even the smallest flaws. This is only possible when you pay attention to details.
Communication Skills: You need to have excellent communication skills, both written and verbal, to be able to clearly convey your findings and opinions in a constructive manner.
Adherence to Instructions: To get an accurate result of products you are testing, following instructions is necessary.
Tech Savviness: Depending on the products you test, familiarity with technology may be valuable too.
All of these skills can make you stand out as a product tester.
3. Identify Your Interests:
South Africa has a rich market with diverse consumer needs. Identifying your interests will help you determine the types of products you are most interested in testing. This will help you target companies and industries that align with your preferences.
Companies may more likely approve you as a tester if your interests and demographics align with their products.
For example, you may test kitchen wares or products if you are a Cook/Chef. It may also be helpful to list your hobbies or interests in order to choose which products to test.
4. Research and Register on Product Testing Sites: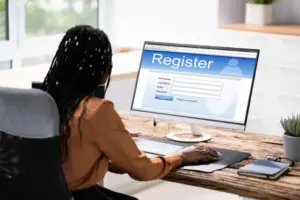 To find product testing opportunities, start by researching companies and organizations that operate in South Africa and conduct product testing. Look for market research firms, consumer product companies, and online platforms that offer such opportunities.
Some well-known organizations and websites [1] include Nielsen and Toluna, SurveyCompare South Africa [2] and Test & Tell are popular platforms where you can register to become a tester.
Registering for these sites typically requires creating an account or making a subscription. You can research each company to ensure that they are legitimate and you agree with their terms.
Provide accurate information about your interests and demographics to increase your chances of being selected for testing opportunities. Opt in to receive notifications about upcoming product testing opportunities.
5. Complete Screening
After finding a position that interests you, some companies may want you to complete a screening process. This helps the employers to ascertain if you are qualified to test their products. Screening may include taking a physical survey that lets the company get to know you.
6. Be Consistent and Reliable:
Once you are selected as a product tester, it's crucial to be consistent and reliable in your evaluations. Follow instructions carefully, test products thoroughly, meet deadlines for feedback submission, give unbiased evaluations and maintain confidentiality about unreleased products.
7. Provide Detailed Feedback:
Your feedback is invaluable to companies. Hence, when testing products:
i. document your experiences comprehensively, covering aspects like product performance, ease of use, and any issues or suggestions.
ii. use a structured approach, rating products on various criteria if requested.
Include both positive and negative feedback, focusing on constructive criticism.
Companies value honest opinions that can help them improve their products. So, ensure to give honest reviews without sentiments.
8. Network and Stay Informed: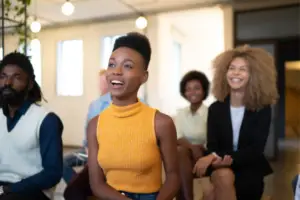 The world of product testing is constantly evolving. It is important to stay updated with market trends, understand what companies are looking for in feedback, and adapt accordingly. To achieve this, building a network in the product testing community is advisable. Attend industry events, webinars, and conferences. Engage with other product testers and professionals in related fields through social media or online forums. Staying informed about industry trends and best practices can open up new opportunities and help you grow in your role as a product tester.
Conclusion
Becoming a product tester in South Africa can be a fulfilling way to contribute to product development while enjoying the benefits of trying out new items. By honing your skills, seeking out opportunities, and providing valuable feedback, you can establish a successful career in product testing. Remember that consistency, honesty, and professionalism are key to making a positive impact in this field.
By following these outlined steps and maintaining professionalism, you are on your way to becoming a highly sought-after product tester in South Africa.
References
[1] "Earn Money Online with Paid Survey Experts." Surveycompare.Co.Za, https://www.surveycompare.co.za/.
[2] Martin, Matthew. "10 BEST Product Testing Sites to Get FREE Products." Guru99, 23 Sept. 2023, https://www.guru99.com/product-testing-websites.html.
[3] Indeed.com, https://www.indeed.com/career-advice/finding-a-job/how-to-become-home-product-tester.
Don't miss out on current updates, kindly like us on Facebook & follow us on Follow @EAfinder OR leave a comment below for further inquiries