We are pleased to show the step-by-step guide on the Great Zimbabwe University (GZU) Online Application Guide for 2024–2025 admission.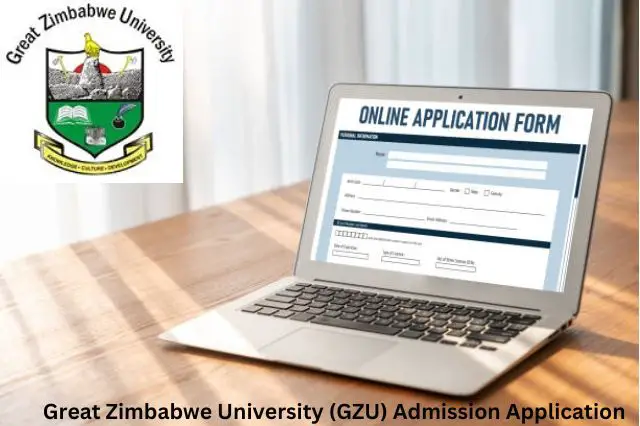 The Great Zimbabwe University (GZU), previously recognized as Masvingo State University, has made its mark as a renowned institution, emerging from the Chetsanga Report of August 1995. The recommendation from this report birthed a change, converting Teachers' and Technical Colleges into degree-granting entities, which eventually rose to become full-fledged universities. Now, aspiring students have the opportunity to apply for the academic session of 2024–2025.
---
GZU Online Application Eligibility
To apply to GZU, one must ensure that they meet the following criteria:
Possession of valid academic certificates, which will be verified during the application process.
All applicants, whether undergraduate or postgraduate, should be aware of the particular prerequisites for their chosen courses.
International students must meet specific country-based requirements.
Get more information on the GZU Admission requirements here
---
GZU Online Application Procedure
The application to GZU can be made online. Here's a step-by-step guide to streamline your application process:
1. Account Creation:
Visit the official university website.
Click on the 'Apply Now' button.
Opt for 'Create New Account'.
Fill out all the necessary details, making sure to complete the mandatory fields, which include nationality, national ID, email, and password.
Conclude the registration by clicking on the 'Register' button.
2. Logging into Your Account:
3. Filling in Application Details:
Start by selecting your preferred programs. Make sure to specify the program details, intake type, and cohort for both your first and second choices.
Update your personal details, ensuring all mandatory fields are completed.
4. Academic Qualifications:
Add your academic qualifications, ranging from ordinary-level certificates to advanced and tertiary-level certificates.

This involves selecting the examination period, board, subject, and grade.
Upload the relevant certificates.
5. Employment History:
Add your employment details.

This involves specifying the name of the organization, job title, duties, and duration of employment.
Upload any letters of testimonial.
6. Payment and Submission:
The application platform will display the requisite payment based on your application type.
Fill in your cell number and proceed to payment.
Review all the entered details to ensure they are correct.
Finally, click the 'Submit' button.
Note down your application number for future reference.
---
Application Fee
Applicants must make a non-refundable payment based on their level of study.
Undergraduate (Local students): US$20 (Equivalent RTGS)
Postgraduate (Local students): US$30 (Equivalent RTGS)
DPhil (Local students): US$50 (Equivalent RTGS)
Undergraduate (International students): US$20
Postgraduate (International students): US$30
DPhil (International students): US$50
Payments can be made into the following University Accounts:
ZB Bank: Account Name: Great Zimbabwe University, Masvingo Branch; Account Number: 4407-413851-200.
CBZ: Account Number: 02520620340038.
Get more information on the GZU Fees Structure here
---
Application Dates
As of now, specific dates for the commencement of the application process have not been provided. Applicants are advised to frequently check the university's official website or contact the Admissions Office for any updates.
---
Additional Information
Applicants opting for offline applications can obtain official application forms from the Admissions Office at Great Zimbabwe University. These forms are also available for download from the university's website. All forms should be sent along with certified copies of academic certificates, birth certificates, national IDs, and marriage certificates (if applicable) to: The Assistant Registrar, Admissions and Students Records, Great Zimbabwe University, P.O. Box 1235, Masvingo.