This article contains information on how to gain access to the Kenya National Examinations Council (KNEC) examiners Portal login (cba.knec.ac.ke) which is one of the KNEC portal also know as KNEC MLP Portal.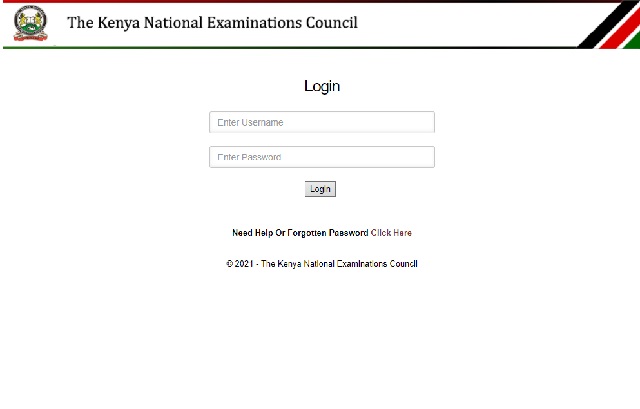 The KNEC has enabled a portal for all grade 3 candidates that would be sitting forth coming Grade three Kenya Early Years Assessment (KEYA) examination that would be taking place this year at various centres across Kenya. Also, also, the final grade calculator provides assistance in compiling the results and thereby assigning the grades to the candidates against their examinations. This portal is called the KNEC Grade 3 Portal. The portal can be accessed by all parents and pupils that are enrolled to the KEYA exam.
All those enrolled are required to access the portal online the following steps below
STEPS ON HOW TO ACCESS, REGISTER, AND LOGIN TO THE KNEC GRADE 3 PORTAL
For first time & existing users
Open a browser (Opera, Chrome, Internet Explorer etc) with an internet enabled device.
Kindly visit the KNEC Grade 3 Portal through the link: https://cba.knec.ac.ke/Account/LogOn
Then you can then login with your KNEC School CODE as USERNAME and KCPE EXAM registration password as Password. (If you do not have a school code kindly contact your Sub County Director of Education)
After Login, Click E-readiness Questionnaire
Click Enroll Learners
Check whether all Grade 3 learners in your school are captured
Provide the following learner details (official names in the order  and in full as they appear in the birth certificate in consultation with the parent, Gender, Birth Certificate Number, Date of birth, citizenship and disability if any)
NOTE: For registration, kindly Contact your Area SCDE to Register your school for the KNEC Code which is the Username and you will also be provided with a Password after Registration
HOW TO RETRIEVE YOUR FORGOTTEN KNEC GRADE 3 PORTAL PASSWORD
If Forgotten Password, kindly Contact your Area SCDE For a New Password
Don't miss out on current updates, kindly like us on Facebook & follow us on Follow @Eafinder OR leave a comment below for further inquiries.