We are pleased to share with you the How to Login and Register Guide of the QMIS KNEC Portal.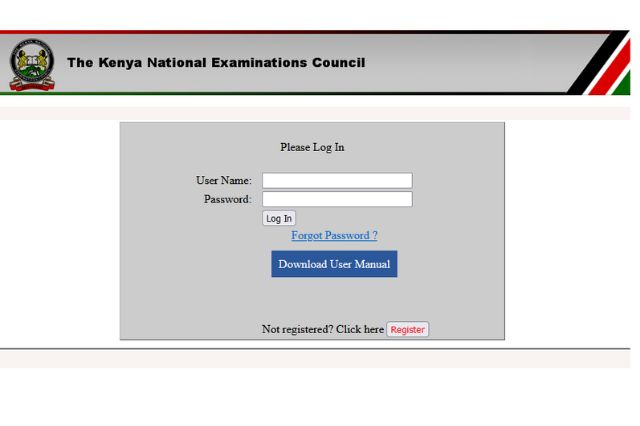 Kenya National Examinations Council (KNEC) has constantly been at the forefront of technological advancements in the education sector. Their latest venture is the introduction of the QMIS (Query Management Information System). This guide will walk you through how to effectively log in and register on this platform.
Before diving into the login and registration process, it's essential to understand what QMIS is. Tailored for both clients and KNEC personnel, QMIS is designed to manage and streamline examination-related queries, making it easier than ever to initiate, track, and monitor them.
Accessing the QMIS Platform
QMIS Registration Process (Step-by-Step Registration)
If you're a new user, you'll need to register before accessing the features of QMIS.
Visit the QMIS Portal: Head over to https://qmis.knec.ac.ke.
Locate the 'Register' Option: This is usually prominent on the main page.
Fill the Registration Form:

Provide all necessary details, such as name, contact information, and candidate details.
Set a strong password.
Attach any required documents or identification.

Submission & Verification:

After completing the form, submit it.
You might receive a verification email or SMS. Follow the instructions provided to verify your account.

Completion:

Once verified, you are now registered and can access the QMIS platform with your credentials.
How to Login to QMIS KNEC (Step-by-Step Login Guide)

For those already registered, logging in is a straightforward process.
Go to QMIS Portal: https://qmis.knec.ac.ke.
Input Credentials:

Enter your username (often the email you registered with).
Input the password you set during registration.

Troubleshooting:

If you forget your password, there's a 'Forgot Password' option available. Click on it and follow the prompts to reset your password.
Ensure you're using the correct browser and that it's updated for optimal performance.

Secure Access: Once logged in, you can initiate, track, and monitor your queries.
Launching a Query on the QMIS KNEC PORTAL

Depending on the nature of your concern, there are several types of queries available:
Candidate's Bio Data Amendment: Correct personal details like name, birth year, gender, etc.
Candidate's Photo Amendment: Update or correct photo details.
Payment queries: Address payment issues.
Confirmation of results query: Confirm examination results.
The procedure for launching a query is user-friendly:
Select the type of query.
Input necessary details, such as the candidate's index number.
Attach any required documents.
Submit your request.
Tracking and Managing Your Queries
QMIS doesn't just allow you to raise queries; it lets you monitor them too:
Clients can track their queries' progress easily by logging in and checking the status on the homepage.
Notifications, including how to make payments related to queries, are communicated via email or SMS.
KNEC ensures timely notifications for document collections once queries have been resolved.
Types of Queries in QMIS
There's a diverse range of queries you can lodge:
Bio Data Amendment: Correct personal details.
Photo Amendment: Submit the correct photos.
Centre Amendment: Update the center name.
Results Query: Address concerns about results.
Direct Recovery: Retrieve lost or damaged documents.
Payment queries: Manage payment-related issues.
Confirmation of Results: Verify exam results.
Certification Letter: Request for results certification.
Equation of Certificates: Request for foreign certificates' equivalence.
NB: Ensure your email and mobile number are accurate during the registration process to receive timely feedback.
Staying Safe Online
Always ensure you're accessing the official KNEC QMIS portal. Beware of phishing sites that may look similar. Ensure that the URL always reads https://qmis.knec.ac.ke.
Conclusion
QMIS by KNEC is an innovative solution to manage examination-related queries efficiently. With our comprehensive guide, logging in and registering should be a breeze. Embrace the new era of digital query management with confidence.