This article contains information on Uganda Martyrs University, UMU online and hard copy application forms for 2022/2023 admission as well as steps on how to Apply. It also contains the Uganda Martyrs University, UMU Application form download link as well as its online application where necessary.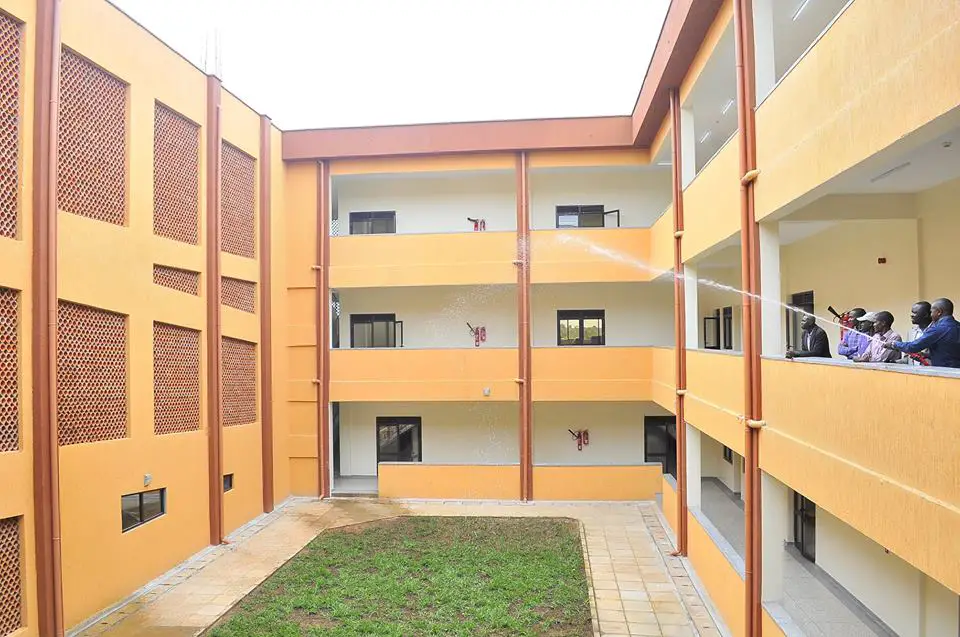 This article contains information on the Uganda Martyrs University, UMU Application form and requirements for admission into Undergraduate Degree, Diploma Programmes and Postgraduate Programmes for the 2022/2023 academic year.
Applications are invited from suitably qualified SCHOOL LEAVERS, NON-SCHOOL LEAVERS and SPECIAL CASES.
UGANDA MARTYRS UNIVERSITY ADMISSION APPLICATION GUIDELINES
UGANDA MARTYRS UNIVERSITY, UMU APPLICATION PROCEDURE
Application for admission into UMU is either made online or offline(Manually) depending on your choice of preference. Kindly follow the instructions below to apply.
Manual Application Procedure
Application forms can be obtained from the Registrar's Office at the Main Campus in Nkozi or Kampala Office at Lubaga Campus located just below the Lubaga Cathedral after Centenary Bank.
You can also find them from the Office of the Diocesan Education Secretary near you or UMU Campuses in Lubaga, Mbale located at St. Austin, Masaka located at Bwala Social Centre, Nsambya opposite Nsambya Catholic Parish, Kabale located at the former premises of Kabale Boys Primary School, Fort Portal located at Virika and Ngetta located at the former Ngetta TTC.
It can also be downloaded below.
A non-refundable application Fee of UGX 30,000 for Undergraduates and UGX 50,000 for postgraduates (excluding bank charges) should be paid on submission of the application form.
Online Application Procedure & Online Portal
Kindly visit https://admissions.umu.ac.ug/ to make your application online.
Uganda Martyrs University, UMU offers undergraduate courses at degree levels besides those offered at the Postgraduate degree levels. Prospective students should apply by filling the application forms before the deadline date as the Admissions office communicates it. Late applications are only accepted if the program space allows. These should be received not later than two weeks after the start of the appropriate semester; OR not later than a week after the beginning of a session.
Once you submit your form, you must pay the application fee for your form to be processed. Otherwise, it will not be processed.
UMU APPLICATION DEADLINE
Deadline for receiving undergraduate application forms for the Academic Year 2022/2023 is YET TO BE ANNOUNCED.
Note: Graduate Admission Tests (GAT) for postgraduate courses will be done in the months of March, April, May, June, July and August 2022 before the academic year officially commences in September 2022. This is to give applicants ample time to plan properly.
Don't miss out on current updates, kindly like us on Facebook & follow us on Follow @EAfinder OR leave a comment below for further inquiries.