This article contains information on the University of Zambia, UNZA Admission intake, and Application Forms: 2022/2023 and how to Apply. It also contains the University of Zambia, UNZA Application form download link as well as its online application where necessary.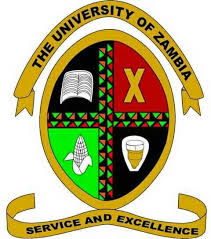 This article contains information on the University of Zambia, UNZA Application form, and Requirements for admission into Undergraduate Degree, Diploma Programmes and Postgraduate for the 2022/2023 academic year.
Applications are invited from suitably qualified SCHOOL LEAVERS, NON-SCHOOL LEAVERS, and SPECIAL CASES.
UNIVERSITY OF ZAMBIA ADMISSION APPLICATION GUIDELINES
Kindly check the user guide below. The user guide is a step by step guide for the application process.
UNZA Online Application Procedure
Simply complete the University of Zambia Online Application Form stated below and upload all of the necessary documentation so that it can be processed by our administrative department.
Your application will be completed once all of the necessary fees have been paid.
UNZA Offline Application Procedure
An Application Form can be downloaded on our website HERE
Application forms can also be obtained from Customer Care, UNZA Great East Road campus, upon payment of a non-refundable application fee of K150.00 for Zambians or USD 60.00 for non-Zambians. Payment for applications forms should be made either at Standard Chartered Bank, Account Number 0100110273800 or First National Bank Zambia (FNB), Account Number 62607694371. The account name is UNZA Registrars Department.
Application forms can also be obtained from the University of Zambia Provincial Centres Offices. In this case the application fee still has to be made at the bank.
The required documents must accompany the Application Form.
University of Zambia, UNZA offers courses at the diploma and certificate levels. Prospective students should apply by filling the application forms before the deadline date as it is communicated by the Admissions office. Late applications are only accepted if the program space allows. These should be received no later than two weeks after the start of the appropriate semester; OR not later than a week after the beginning of a session.
Once you submit your form, you must pay the application fee for your form to be processed. Otherwise, it will not be processed.
Click here to check the University of Zambia, UNZA minimum Admission requirements
ADDITIONAL UNZA ADMISSION APPLICATION INFORMATION
The University of Zambia undergraduate and postgraduate application process for 2022/2023. The application forms for admission are available at Academic Office at a fee and can also be accessed from the links stated above.
Application forms may also be obtained in person or may be requested in writing from the Academic Office, University of Zambia and University of Zambia offices situated at provincial centres. These are located at the following places:
Kabwe – NAPSA Building
Chipata – NAPSA Building
Kitwe – Plot 1467 Kantanta Street, Nkana East, Kitwe
Kasama – Zambia National Building Society Building
Solwezi – NAPSA Building
Mansa – NAPSA
Livingstone – Zambia National Building Society Building
Mongu – NAPSA Building
Applicants may download the application form from the links stated above. For current application fees, check with the Academic Office.
University of Zambia, UNZA Online Application Portal
To apply online, kindly visit the UNZA Application Portal with the correct email address and personal details.
As indicated on the application forms, applicants who wish to send the application fee by post should do so using telegraphic money orders or certified cheques and not cash. The telegraphic order or cheque must bear the applicant's full names and address.
Send completed application letters to:
Assistant Registrar (Admissions)
The University of Zambia
Academic Office
Room 13
Great East Road Campus
P.O. Box 32379
Lusaka
Tel: 260-1-295220: Fax 260-1253952
E-mail: Dregistrar-aca@unza.zm
Don't miss out on current updates, kindly like us on Facebook & follow us on Follow @Eafinder OR leave a comment below for further inquiries.