This article contains information on Why South Africa Is An Excellent Country For Your Education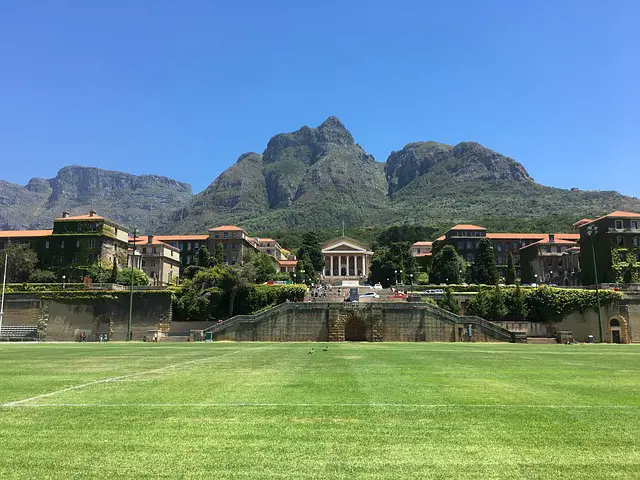 Are you considering studying in South Africa? If you're looking for an excellent place to study abroad, look no further than South Africa! This beautiful country has a lot to offer international students, from stunning landscapes and friendly people to world-class universities and a thriving economy. In this article, we'll look closely at why South Africa is such an excellent place for your education. So read on to find out why you should consider studying in South Africa.
REASONS WHY SOUTH AFRICA IS AN EXCELLENT COUNTRY FOR EDUCATION
1. Affordable
One of the reasons why South Africa is such an excellent choice for your education is that it's very affordable. Compared to many other countries, the cost of living and tuition fees in South Africa are more reasonable. For instance, you can find ready Villas for rent in Cape Town for less than $400 a month. This means you can enjoy the lifestyle of South Africa without breaking the bank.
Besides this, tuition fees at most universities in South Africa are also reasonable. According to the Universities South Africa website, the average tuition fee for international students is around R50 000 per year. This makes South Africa one of the most affordable countries for international students. Ensure that you thoroughly research your university choices and tuition fee structure before you make a decision.
2. Excellent Quality Education
South Africa also offers a high-quality education for international students. There are around 40 universities in the country, many of which rank among the best institutions in the world. These universities offer a wide range of degree programs and courses, so you can be sure to find something that fits your interests and needs.
You'll also enjoy excellent facilities at these universities, from well-equipped libraries and computer labs to state-of-the-art research centers. This means you'll get the best education possible while studying in South Africa. Moreover, you'll also benefit from the excellent teaching standards and the fact that many universities offer internships and work placements.
3. Cultural Diversity
South Africa is a diverse and beautiful country that boasts incredible cultural diversity. The country is home to over 50 million people from different ethnic backgrounds, religions, and cultures. This means you can learn about different cultures while living in South Africa. You'll also find people from all over the world living and studying in South Africa, so you can meet new people and make lifelong connections.
Furthermore, there are many cultural activities that you can take part in, such as traditional African music festivals and sporting events. This means you won't just be learning about culture in the classroom but will experience it firsthand. For instance, you can learn traditional Zulu dancing and the African drumming styles of Kwazulu-Natal.
4. Thriving Economy
South Africa has a thriving economy and is an excellent place to invest in your education. The country is home to many large corporations and multinational companies, as well as small businesses and start-ups. This means you'll gain valuable experience when looking for a job after graduating.
Moreover, the economy provides plenty of opportunities for internships and work placements, so you can gain real-world experience while studying in South Africa. It will also be easier to get absorbed into the job market once you graduate. Most students who study in South Africa find a job within six months of graduating.
5. Spectacular Weather
South Africa is a beautiful country with spectacular weather and natural beauty. The country's coastline is lined with stunning beaches, while the interior has picturesque mountains and rolling hills. You can also explore game reserves teeming with wild animals such as lions and elephants.
This means enjoying breathtaking landscapes and some of the best outdoor activities while studying in South Africa. You can also take advantage of the excellent climate and enjoy outdoor activities such as hiking, surfing, and snorkeling. Besides this, the good weather is great for studying as there are fewer distractions and you can focus on your studies.
Don't miss out on current Updates, kindly like us on Facebook & follow us on Follow @EAfinder OR leave a comment below for further inquiries.