We pleased to present to you the 2021 University Students Essay Writing Competition as well as how to apply. It involves the competition eligibility, requirements and the prizes involved.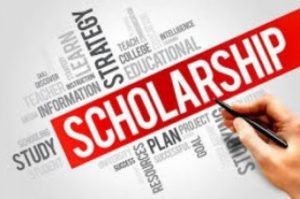 We invite you to take part in this Essay Writing Competition targeting the Youth in Universities. Pick a topic on any four (4) of the following: 1) Fraud and Scams; 2) Sustainable Finance; 3) Investing Basics; 4) Investing Online (Initial Coin Offerings (ICOs) and Digital Assets).
Students are expected to conduct research into the following topics:
Investing: What it is.
Advantages and disadvantages of investing
'Risk' and how it impacts decisions to invest money.
Factors to be considered when investing.
Who should be consulted when seeking investment advice and why.
What entails green financing.
What it entails to be a smart
UNIVERSITY STUDENTS ESSAY WRITING COMPETITION PRIZES, REQUIREMENTS & ELIGIBILITY
PRIZES
Winner: K5 000
2nd position: K3 500
3rd position: K2 500
KEY REQUIREMENTS:
The Essay Must have the following;
A minimum of 1,500 words and should not exceed 2,000 words
Typed in font type: Times New Roman, Font size: 12, with 5 line spacing.
Should be writers own authentic work and must be well referenced where need be.
The submission documents must include;

A confirmation slip showing you are a bonafide student of the institution for the academic semester/term.
Your scanned copy of student ID
Your contact details
HOW TO APPLY FOR THE UNIVERSITY STUDENTS ESSAY WRITING COMPETITION
Application Process:
Kindly choose either of the two (2):
1. SUBMIT YOUR ESSAYS TO E-MAILS LISTED BELOW:
2. SUBMIT HARD COPY IN PERSON OR POST TO:
Securities  and  Exchange  Commission, Plot No.3827 Parliament Road, P.O Box 35165, Olympia, Lusaka
Application Deadline
Applications should reach the Securities  and  Exchange  Commission on or before 29th October 2021 by midnight.