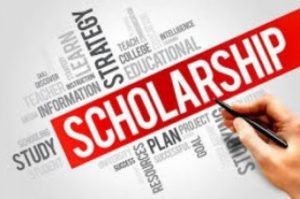 Application for the Cavendish University Zambia, CUZ Excellence Scholarships For Zambian Students – 2023/2024 Entry is now open for at the Cavendish University Zambia in Zambia.
Cavendish University is here again with another opportunity to render quality educational services for free to bright and outstanding students in the forthcoming 2022/2023 academic year.
Did you get a maximum of 10 points or better at grade 12 or an average grade of "A" in your 'A' levels but lack the funds to go to university? Apply to Cavendish University Zambia's Scholarship programmes and get the help you need to get ahead in life.
Cavendish University Zambia offers top Zambian students an opportunity to study on Academic Excellence Scholarships. These scholarships cover up to 100% tuition and functional fees, and they are available to both first-year and transfer students.
CAVENDISH UNIVERSITY ZAMBIA, CUZ EXCELLENCE SCHOLARSHIP ELIGIBILITY
Scholars are selected on the following criteria:
Be a Zambian Citizen
Plan to attend classes in person (Distance Learning not eligible)
a maximum of 10 points or better at grade 12 or an average grade of "A" in your 'A' levels
Ability to pass a pre-entry written English and basic Math test
Ability to pass an oral interview
The scholarship is open to Zambians aged 16-25.
At least two letters of reference or recommendation one of which should be from a teacher that taught the applicant, and a second letter from any community leader or religious leader
CAVENDISH UNIVERSITY ZAMBIA, CUZ EXCELLENCE SCHOLARSHIP APPLICATION INSTRUCTIONS
Qualified applicants should visit the Enrollment office at Cavendish University, Corner of Great North and Washama Roads, with originals and photocopies of their Grade 12 certificates and 'A' level results (where applicable), and ask to fill out the Cavendish Excellence Scholarship application.
During these visits, applicants will be scheduled for a pre-entry test and an oral interview.
Application deadline is 15th May, 2023.

Once you have completed the necessary process, including English and Mathematics tests, an oral interview will be scheduled and an Admissions Officer will contact you with the Scholarship Committee's final decision.
Applicants who are approved will need to officially register for classes through their Admissions Officer and can begin their studies immediately as per academic calendar.
Scholarship recipients will be eligible for the scholarship for the duration of their studies as long as he or she maintains CGPA of B+ (second class upper division).
N:B: Applicants who are not approved can still study at Cavendish University Zambia by following the standard enrolment process.
Don't miss out on current updates, kindly like us on Facebook & follow us on Follow @Eafinder OR leave a comment below for further inquiries.