The application for the TU Delft | Global Initiative Sub-Saharan Africa Excellence Scholarship for the academic year 2023/2024 is now open by TU Delft | Global Initiative for all South Africans in South Africa.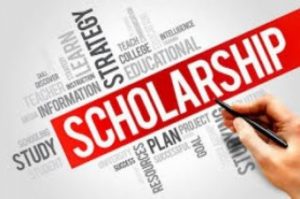 The TU Delft | Global Initiative hereby invites all outstanding students to apply for the 2023/2024 Scholarship. It is meant for students that intend to, or are currently studying towards, degree and diploma programmes that are aligned to the following listed below:
TU DELFT | GLOBAL INITIATIVE SUB-SAHARAN AFRICA EXCELLENCE SCHOLARSHIP APPLICATION ELIGIBILITY
Excellent international applicants (conditionally) admitted to one of the 2-year regular TU Delft MSc programmes.
Cumulative grade point average (GPA) of 80 percent or higher of the scale maximum in the bachelor's degree from an accredited university in one of the above mentioned African countries.
HOW TO APPLY FOR TU DELFT | GLOBAL INITIATIVE SUB-SAHARAN AFRICA EXCELLENCE SCHOLARSHIP
How to apply
Check if you're eligible for this scholarship
Complete your MSc application (check the admission requirements)
Upload the Scholarship Application Form
Upload two reference letters (in one PDF document), according to indicated requirement and before the application deadline indicated above
To be considered for a scholarship, upload your reference letters before you submit the application and before the scholarship deadline or have your referee/s send the letter/s before the scholarship deadline.
Reference letters will not be considered if you have already submitted your application or if uploaded/received after the scholarship deadline. 
Upload the English language certificate 
Please note that Non-EU/EFTA students must include their English test with their application (if required).
All documents required for the scholarship must be submitted together with the MSc Application. After submission no additional documents can be uploaded
To be considered for this scholarship you must
•    Be (conditionally) admitted to the MSc programme
•    have submitted a complete application before the scholarship deadline
CLOSING DATE FOR APPLICATIONS
Completed applications need to be submitted on or before 12 December 2023 (23:59 CET).
Read Also:
Don't miss out on current updates, kindly like us on Facebook & follow us on Follow @EAfinder OR leave a comment below for further inquiries.