We pleased to present to you an updated list of South African National Biodiversity Institute (SANBI) latest vacancies for November 2021 and how to apply. It involves the Job titles, roles/responsibilities, requirements and the salary involved.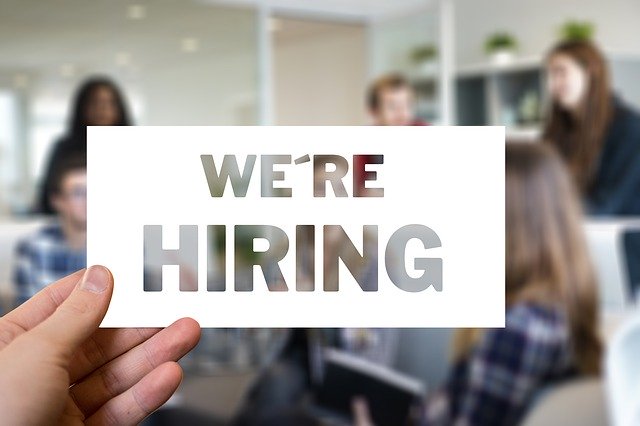 Every year the South African National Biodiversity Institute (SANBI) publishes vacant position for interested & qualified South African citizens to apply for. This year is not an exception. Therefore the Jobs are listed below together with their requirements, roles, salary and qualifications.
This Circular is published on a weekly basis and contains the advertisements of vacant posts and jobs in South African National Biodiversity Institute (SANBI). Although the Circular is issued by the South African National Biodiversity Institute (SANBI) Team is not responsible for the content of the advertisements. Inquiries about an advertisement must be addressed to the relevant advertising department.
SANBI LATEST CAREER (VACANT) POSITIONS, ROLES, REQUIREMENTS & QUALIFICATIONS 
Applications are invited from qualified persons for the positions shown below.
1. EPWP UNSKILLED CATEGORY – KWELERA NATIONAL BOTANICAL GARDEN
The South African National Biodiversity Institute (SANBI) requires the services of hardworking and self-motivated individuals to render support for the maintenance and development of garden grounds and flowerbeds.
The successful candidates must be willing to work independently as well as in a team. The nature of these positions requires hard and physical labour. Applicants must be South African citizens and reside within the local municipality where the garden is based (proof of residence required i.e. letter from the ward committee/ traditional authority or utility bill). An applicant must be physically and medically fit to do manual labour.
Key responsibilities:
Among other duties, the successful candidates will be expected to perform manual labour including:
Cleaning, gardening, general garden and construction maintenance, river maintenance, weed/bush clearing, alien invasive clearing, waste collection, erosion control, road maintenance, fencing repair and maintenance.
Application procedure
Please forward the completed application form (obtainable from our garden offices) and a 2 page CV via e-mail to: [email protected].
Postal/hand delivery applications are to be sent to:
Kwelera National Botanical Garden
Plot FME 00736
Kwelera Road
Kwelera
East London
5259
HOW TO APPLY FOR SANBI JOBS
Apply online, complete the application form and attach the CV together with a letter motivating why the applicant should be favourably considered for the position and confirming that the minimum qualifications are met (applicants lacking evidence of relevant experience will not be considered)
A skills test will be conducted as part of the selection process
Applicants must also provide the full names, addresses and telephone numbers and if possible e-mail addresses of at least three referees.
Failure to submit the requested information may result in your application not being considered.
Persons with disabilities are encouraged to apply. SANBI reserves the right not to fill this position.
All applications will be considered with the understanding that, in terms of the SANBI Employment Equity Plan, preference will currently be given to candidates from the designated groups.
Contact Mr. Mzekelo Mpatani on 012 843 5229 or, preferably, forward the completed application form, a letter, certified copies of qualifications and concise CV via e-mail to [email protected] or fax 012 843 5222.
Postal applications are to be addressed to:
Assistant Director: Human Resources,
South African National Biodiversity Institute,
Private Bag X101,
Silverton,
0001.
Candidates are expected to be available for interviews on a date and time as determined by SANBI. If no response has been received within 30 days of the closing date, candidates may consider their applications unsuccessful.
Application Deadline
Applications should reach the South African National Biodiversity Institute (SANBI) Management on time. As it is based on first-come first-serve basis.
More Job Vacancies:
Kindly like us on Facebook & follow us on Follow @EAfinder OR leave a comment below for further inquiries or suggestions.