We pleased to present to you an updated list of Dis-Chem Group latest vacancies for September 2021 and how to apply. It involves the Job titles, roles/responsibilities, requirements and the salary involved.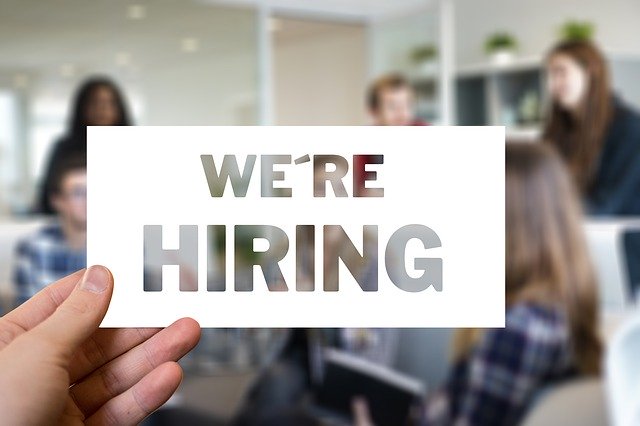 Every year the Dis-Chem Group publishes vacant position for interested & qualified South African citizens to apply for. This year is not an exception. Therefore the Jobs are listed below together with their requirements, roles, salary and qualifications.
Dis-Chem Pharmacies is an equal opportunity employer. Dis-Chem's approved Employment Equity Plan and targets will be considered as part of the recruitment process aligned to Dis-Chem's Employment Equity & Transformation Strategy. Dis-Chem actively supports the recruitment of People with Disabilities.
This Circular is published on a weekly basis and contains the advertisements of vacant posts and jobs in Dis-Chem Group. Although the Circular is issued by the Dis-Chem Group Team is not responsible for the content of the advertisements. Inquiries about an advertisement must be addressed to the relevant advertising department.
DISCHEM CAREER (VACANT) POSITIONS, ROLES, REQUIREMENTS & QUALIFICATIONS 
Applications are invited from qualified persons for the positions shown below.
1. Clinic Practitioner – Witbank
Closing Date: 02 Sept 2021
Dis-Chem is looking for a Qualified Clinic Sister to join their team in Witbank. The key purpose of the position is to manage and operate a profitable, Primary Health Care Clinic that is situated in a pharmacy within the scope of practice of a registered nursing practitioner.
Minimum Requirements:

Essential:
Grade 12 – Matric
Tertiary qualification in General Nursing
Degree/Diploma in Midwifery
Registered with South African Nursing Council (SANC)
Nursing practitioner must obtain BHF registration
2-3 years' experience in practicing as a Primary Health Care Clinic Sister
Computer skills – Microsoft Office: Word, Excel, PowerPoint and Outlook.
Advantageous:
Minimum 5 years practicing as a Primary Health Care Sister
Patient Record System & CKS & Allegra
Job Description:
Perform Clinic Sister duties according to industry regulations and industry best
Manage the average "feet-per-hour" rate and set clinic objectives to enhance patient
Ensure all clinic services are available at the
Keep accurate records of patient details, and ensure communication is followed up
Ensure that the Clinic is open and operational according to the hours stated in the operational
Process claims accurately and timeously according to industry
Ensure all stock and equipment in the clinic is in a working condition according to industry
Ensure stock is sufficient in the Clinic according to business
Build and maintain healthy relationships with the following stakeholders: Patients, Store and Dispensary Manager, Colleagues, Medical Aids, Suppliers/Reps, key role players in the community, and other Healthcare
Competencies:
Essential:

Knowledge of community health nursing, primary health care and/or occupational health nursing, family planning, cytology, IUD, pharmacology, EPI/cold chain management, STDs, emergency care, HIV/AIDS pre- and post-counseling, breastfeeding, pathology, wound care
Quarterly CPD training; in-service training with Dis-Chem
Strong command of English (written and oral)
Understand the financial implications of meeting or not meeting set monthly targets
Strong analytical skills relating to monthly clinic statistics and commission
Emotional intelligence; entrepreneurial flair; trustworthy and honest
Ability to manage team and self; be self-direct and self-motivated
Time management
Advantageous:
Bilingual
Knowledge and understanding of the business objectives
Baby Immunisation Course (DoH/ Sanofi Pasteur); Family planning (DoH); Primary Health Care Course; Breastfeeding course; Disease management course
Special conditions of employment:
Willing and able to work retail hours
Physically fit and healthy to manage a Primary Health Care Clinic
Valid driver's license and own reliable transport
South African citizen; or valid work permit
Clear credit and criminal records
Remuneration and benefits:
Market-related salary
Medical aid
Provident fund
Staff account
2. Frontline Supervisor – Chatsworth
Closing Date: 11 August 2021
Dis-Chem Pharmacies require a Frontline Supervisor for their Chatsworth Store. Support customer service to ensure a world class shopping experience. Liaise between management and cashiers. Supervise day-to-day operations of Cashiers to ensure smooth running of till points. Record customer transactions with zero tolerance towards inaccuracy and to eliminate fraud risk.
Minimum Requirements
Essential:
Grade 12 / Matric
Minimum of 2 years cashier related work experience, of which 6 months should be shadowing a Cashier Supervisor
Sound numerical skills
Computer literate – MS Office
Willing and able to work retail hours.
Advantageous:
Certificate in Computer Literacy
3 years' work experience, with 1 year supervisory experience
Working knowledge of SAP
Job Specification…
Manage and report all customer compliments and complaints to management.
Ensure branch queues flow smoothly.
Pay attention to the manner in which customers respond to cashiers, and act accordingly.
Manage the shorts and overs at the points of sale, including floats.
Manage discrepancies at the point of sale.
Authorise line voids, tender ups and price overrides.
Manage refunds and returns transactions according to Dis-Chem operating procedures.
Transact all purchases – receive and process all types of payments (cash, card, vouchers, coupons and other payments accepted by Dis-Chem).
Ensure accurate document control by checking the following:

Drop registers
Documents verification
Customer documentation
Correct handling of the gloats as per our standard operating procedures.
All other documentation related to till operations

Ensure back shopping and returned goods are handled correctly.
Ensure all outgoing stock/items/scripts are scanned.
Train and assist new cashiers
Competencies
Essential: 
Cashier and retail operations knowledge
Customer service and relations
Dis-Chem supervisory principles, practices and methods
Lead, motivate and inspire
Problem solving
Sound numerical skills
Trustworthy and honest
Presentable
Strong command of the English language and an additional language
Time management
Advantageous:
Dis-Chem product knowledge
Third additional language
Customer service background
SAP
Special conditions of employment:
Willing and able to work retail hours
Able and physically fit for walking, standing, climbing, kneeling, bending, and pushing, pulling lifting and moving objects
Valid driver's license and own reliable transport
South African citizen
Clear credit and criminal records
Remuneration and benefits:
Market related salary
Medical aid
Provident fund
Staff account
HOW TO APPLY FOR DISCHEM JOBS
To apply for any of the roles, please complete the online application form. You will have the opportunity to upload your CV and other relevant documentation as part of this process.
Application Deadline
Applications should reach the DISCHEM Management on time. As it is based on first-come first-serve basis.
More Job Vacancies:
Kindly like us on Facebook & follow us on Follow @EAfinder OR leave a comment below for further inquiries or suggestions.