We pleased to present to you an updated list of Altron latest vacancies for June 2022 and how to apply. It involves the Job titles, roles/responsibilities, requirements and the salary involved.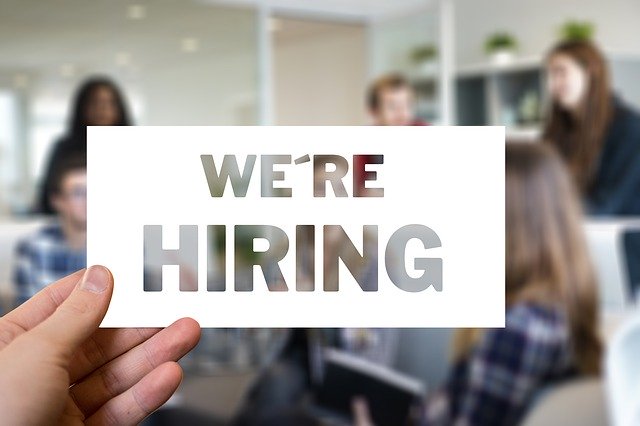 Every year the Altron publishes vacant position for interested & qualified South African citizens to apply for. This year is not an exception. Therefore the Jobs are listed below together with their requirements, roles, salary and qualifications.
This Circular is published on a weekly basis and contains the advertisements of vacant posts and jobs in Altron. Although the Circular is issued by the Altron Team is not responsible for the content of the advertisements. Inquiries about an advertisement must be addressed to the relevant advertising department.
ALTRON CAREER (VACANT) POSITIONS, ROLES, REQUIREMENTS & QUALIFICATIONS 
Applications are invited from qualified persons for the positions shown below.
1. Installation technician
Job Description
Install and maintain Netstar SVR and Fleet products.
Previous Auto Elec experience will be an advantage.
2 Years of

Installation experience

on tracking systems.
Good knowledge of word, Excel and Office 365.
Position available –
1 x Polokwane
1 x Mokopane
1 x Louis Trichardt
Education
National Certificate Level 4 (N4) / Grade 12 (Required)
2. Specialist – Network and Security Engineer
JOB PURPOSE
To implement and maintain required network and security environments for all CyberTech customers
KEY RESPONSIBILITIES:
Network Confidentially; Integrity; Availability
Design and implement network devices as per requirements
Ensure network devices are configured with least privilege access
Ensure network systems cannot be compromised
Ensure network systems are always available
Design and implement disaster recovery of networks
Ensure device backups are performed and that recovery testing is done
Ensure network devices are configured in line with best practices
Ensure network devices are configured with vendor recommended hardening techniques
Ensure that network systems are maintained according to compliance frameworks requirements
Ensure that networks are protected from any internal and external Cyber threats
Keep abreast of latest technologies
Adhere to all company policies and procedures
CORE RESPONSIBILITIES:
Ensure system uptime
Perform regular scheduled device patching
Ensure network devices are configured with password policies
Ensure that network devices are running within acceptable capacity parameters
Provide operational support to internal and external customers
Understand monitoring systems
Create and maintain documentation for supported devices and networks
Create proposals and Scope of Work documents
Create technical and operational take on documents for new and existing customers
Generate and analyse network and device reports and present where required
Preparation and participation in all audit requirements and ensure a pass on all system requirements
Provide input to sales and pre-sales teams for any responses
Customer Support
Accurate delivery on timelines for any project's involvement
Respond to customer queries on email or service desk ticketing system
Audit customer environments and provide recommendations where appropriate
Act as subject matter expert in customers meetings or when responding to customer queries
COMMUNICATIONS & WORKING RELATIONSHIPS:
Internal:
Junior members in team
Audit and compliance
Cyber Security Analysts
Capacity planning
Project managers
Solutions/Security Architects
Reasons for Interaction:
To ensure knowledge sharing and mentoring
To ensure audits are passed
To ensure systems are not compromised
To ensure systems availability and performance
To ensure timelines are met on deliverables
To provide input into architecture requirements for internal and external customers
External:
Customers
Capacity planning
Project managers
Vendors and suppliers
Reasons for Interaction:
To build and maintain customer relationships
To ensure systems availability and performance
To ensure timelines are met on deliverables
To ensure the correct products are supplied at the correct price
QUALIFICATIONS, EXPERIENCE, & SKILLS:
Educational Qualifications:
Professional Qualifications
Vendor certifications

Check Point CCSA – CCSE – Essential
Cisco CCNA-CCNP Security – Essential
Fortinet NSE 4-7 – preferable
Palo Alto PCNSE – preferable
Cisco CCNA-CCNP Routing and Switching – preferable
Cisco CCNA-CCNP Data Centre – preferable
Cisco CCDA-CCDP – preferable
Wireless technologies – preferable
ITIL – preferable

Security Systems

Anti-Virus
EDR
Vulnerability Risk Management
MDM
NAC
Years of Experience
5+ years network and security administration
5+ years device monitoring
5+ years network trend analysis
Other requirements
Fluency in English is mandatory
Strong oral and written communications skills
Organisational and prioritisation skills
Excellent administrator with strong attention to detail
Technology and system savvy
Numeracy skills
Ability to work in a fast-paced environment whilst still maintaining high levels of accuracy
Ability to maintain supreme levels of ethical behaviour and confidentiality
Ability to identify opportunities for improvement
Work well independently without the need for supervisor input
Work well with others in team
Behavioural Competencies              
The incumbent is required to have demonstrated the following competencies:
Delivery: Translates business objectives into practical, prioritised and organised action plans; ensures plans are quickly and successfully implemented. Makes effective use of resources when executing; ensures processes are in place to achieve outcomes aligned to operational excellence standards.
Teaming:  Communicates ideas, information and business objectives effectively and persuasively, resulting in desired

actions/outcomes. 

Promotes, collaboration information sharing and learning within and across team members boundaries. Focuses on ensuring stakeholder satisfaction by building mutually beneficial relationships with stakeholders.
Education
National Diploma: Information Technology (Required)
HOW TO APPLY FOR ALTRON JOBS
Application Deadline
Applications should reach the Alton Management on time. Deadline is based on the position you are applying for as stated.
More Job Vacancies:
Kindly like us on Facebook & follow us on Follow @EAfinder OR leave a comment below for further inquiries or suggestions.