We pleased to present to you an updated list of Distell latest vacancies for August 2021 and how to apply. It involves the Job titles, roles/responsibilities, requirements and the salary involved.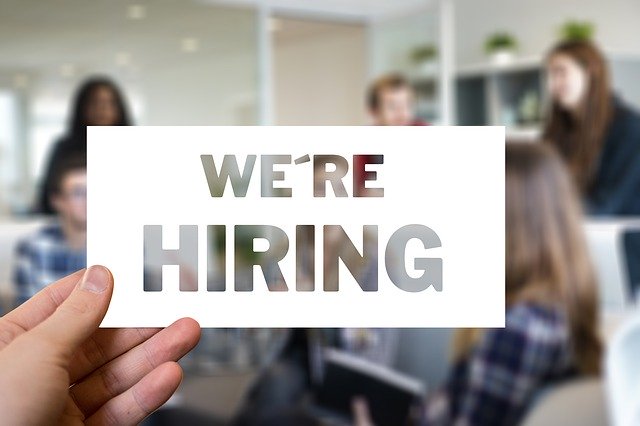 Every year the Distell publishes vacant position for interested & qualified South African citizens to apply for. This year is not an exception. Therefore the Jobs are listed below together with their requirements, roles, salary and qualifications.
This Circular is published on a weekly basis and contains the advertisements of vacant posts and jobs in Distell . Although the Circular is issued by the Distell Team is not responsible for the content of the advertisements. Inquiries about an advertisement must be addressed to the relevant advertising department.
DISTELL CAREER (VACANT) POSITIONS, ROLES, REQUIREMENTS & QUALIFICATIONS 
Applications are invited from qualified persons for the positions shown below.
1. Customer Experience Manager
Location: Cape town, WC, South Africa
Company: Distell Limited
Closing Date: 15 August 2021
Purpose of the position:
The Customer Experience Manager is responsible for facilitating ownership of Customer Experience Excellence throughout our organisation.  Based on our strategic vision for Customer Experience Excellence within our strategic customer segments, the CEM must manage expectations and goals in a seamless, transparent and frictionless manner, leading to sustainable mutual growth. The CEM reports to the Head of Shared Services and influences the senior leadership team and business unit champions in providing seamless interactions and mutual value to customers. As strategic customer expectations evolve, this manager will drive ongoing alignment to maximize customer lifetime value growth.
Key performance areas would include, but are not limited to
Lead a Customer Board with Exco senior leadership to objectively provide a voice for customer and consumer feedback, required business interventions and reset for how things have historically been viewed.
Ensure a clear understanding of the company's vision and goals and respective contribution from Customer Experience Excellence.
Create and execute a Customer Experience strategy, including, but not limited to, global benchmarking, digital customer experience evolution and channel adoption, research and customer channel interaction  analytics.
Establish and roll-out a Customer Experience maturity roadmap for holistic management as internal capabilities increase and external expectations evolve.
Drive an appropriate level of audience segmentation to deliver personalised and relevant customer touchpoints through strategic partnerships with suppliers and partners.
Devise and implement insightful customer experience feedback mechanisms and UX as a norm to contribute to data driven decision making.
Coordinate the various roles associated with Customer Experience management throughout the company, minimizing silos of systems, data, assumptions, hand-offs, performance and customer touchpoints.
Lead innovative, disruptive, fresh and modern customer interaction projects
Understand business and financial measures when working on customer retention (NPS, eNPS, NPV, Cost Benefit Analysis, Cost to Acquire, Cost to Serve etc).
Take full ownership of key performance indicators relevant to stages of customer engagement.
Personal effectiveness & excellence – Display an iterative learning mentality.  Actively seeks out opportunities to learn and develop and promotes learning and development in others.
Resilience – Remains determined despite frequent obstacles. Possess high levels of EQ. Able to work in a high growth, fast aced and ever-changing environment
Creative – The ability to use imagination and new ideas to produce solutions.
Innovativeness – The ability to formulate new ideas or to adapt or use existing ideas in a new or unexpected way to solve problems. Ensures a 'Consumer and Customer focused' approach is implemented in own division.
Entrepreneurial – The ability to think ahead to spot or create opportunities and maximize them,
Builds collaborative relationship and networks – People and relationship building centric. Develops internal/external relationships with an Organisation focus, to resolve both short-term issues and advance longer- term projects/work.
Engagement skills – Communicates persuasively and confidently to influence and negotiate positive outcomes. Ability to use storytelling to effectively inspire stakeholders to implement the proposed actions/solutions.
Key performance areas would include, but are not limited to
Leading change – Experienced in navigating ambiguity and change with an entrepreneurial mindset that involves, supports and motivates others in finding improved ways of working. This includes the ability to inspire and motivate the team towards a common vision and to challenge the status quo and drive change in  the business environment. The ability to challenge the status quo and drive change in a business environment
Responsible & Accountable – The ability to work in a way that considers its impact on
Challenging – The ability to challenge the status quo and drive change in a business environment
The successful candidate must have the following experience/skills:
Bachelor's Degree preferred
Minimum of 3 years' experience Customer Service experience.
Lean/Six-Sigma or Agile certification will be an advantage.
Certified Customer Experience Professional (CCXP).
Strong background in customer research and analytics techniques, customer strategy, process improvement, human-centered design and performance management.
Track record of customer-centric decision-making.
Tech-savvy in evolving technologies.
Comfortable with public speaking and facilitating large group sessions.
Excellent contextualization skills to empathize and understand customer pain points and work with them towards resolution
Product and organizational knowledge
Able to work in a high growth, fast aced and ever-changing environment.
Good written, verbal and presentation communication skills
Excellent reporting skills and the ability to effectively communicate key initiatives and measures to stakeholders at various levels
Work experience in multiple such as voice of customer, experience design, digital UX, customer intelligence, customer loyalty or multiple functional areas, such as marketing, quality, service, etc.
Demonstrated ability to create shared vision, inspire collaboration, and drive change with momentum.
2. Destination Manager

Location: JC Le Roux, WC, South Africa
Company: Distell Limited
Distell Ltd is a leading producer of top-quality wines, spirits and RTD's.  Distell is in the process of recruiting for a candidate to be appointed Destination Manager at JC Le Roux Brandhome based in Stellenbosch.  The successful candidates will report to the Lead: Wine.
Purpose of the Role:
The destination manager is accountable for the total brand experience at the House of J.C. Le Roux. The main priority for the Destination Manager is the customer and consumer experience. As a hospitality expert, this candidate needs to consistently lead with an outstanding experience for all guests. The Destination Manager is responsible for the development, management, and implementation of the House of J.C. Le Roux strategic marketing strategy for destination development and promotion to ensure a commercially profitable and sustainable business. This candidate will need strong leadership skills to manage the full Brandhome team and will need financial acumen skills to manage the Brandhome budget and monthly income statement to optimize profit.
Key Performance Areas would include, but are not limited to:
Deliver a world-class guest experience
Accountable for the management of all aspects of the J.C. Le Roux guest experience – Tasting Room, E-commerce, and Restaurant
Ensure customer/consumer service excellence at all times
Build and maintain effective relationships with internal and external work partners and guests
Build and maintain constructive working relationships with all work partners and guests
Maintain clear communication with marketing teams to ensure circles of collaboration
Educate and drive awareness of the destination experience amongst key stakeholders (Internal and External)
Ensure professional communication behaviors and actions result in high-level credibility, trust, and respect throughout the business
Develop the House of J.C. Le Roux strategic marketing strategy/ business plan based on brand strategy, growth objectives, third party objectives and hospitality and leisure trends.
Prepare the destination implementation plan with broad initiatives and quantified action plans
Define and communicate the destination strategy and implementation plan with all stakeholders
Identify consumer trends and benchmarking of competitive destinations to deliver against strategy
Brandhome total P&L target achieved
Manage the Brandhome Income statement to ensure a commercially profitable and sustainable business
Cost-effective execution of the business plan
Ensure team plans, budgets, and schedules are in place
Implement consumer-facing upgrades and maintenance according to needs identified and overall brand strategy
Develop and apply appropriate ATL material to execute the destination business plan
Superior people management of a broad team, build and lead a high-performance team
Execute plans review progress and revise actions
Ensure maintenance, housekeeping, and health and safety standards are met
People – Effective management of the team and casual staff to achieve the business plan
Create a strong internal core team to drive the destination strategy
Motivate, guide, and support the core and extended team to be in line with the J.C. Le Roux brand identity
 Actively manage team development plans to actively grow and develop direct reports
Consistently display the values of Distell
Demonstrate a clear pattern of self-development and learning with increased expertise and performance
Talent – manage talent (EPMS, career plans)
The successful candidate must have the following attributes/ experience/skills:
A relevant tertiary qualification in Marketing, Public Relations, hospitality, tourism
Minimum experience as a Front of House Manager
At least 5 Years' experience as a Destination Manager
Experience in the wine industry (sales, marketing, hospitality) will be an advantage
Ability to work independently and cope under pressure
Excellent communication skills on all levels
Excellent presentation skills and the ability to adapt to different groups and their needs
Excellent social skills
Commercial fluency
Excellent management skills
Strategic thinking
Good problem-solving ability
Be able to act professionally and in confidence at all times
Proven administrative experience including strong literacy and numeric ability
Proven literacy in MS Office (Outlook, Word, Excel, Powerpoint).
Valid driver's license and own reliable transport
HOW TO APPLY FOR DISTELL JOBS
To apply for any of the roles, please complete the online application form. You will have the opportunity to upload your CV and other relevant documentation as part of this process.
Application Deadline
Applications should reach the DISTELL Management on time. As it is based on first-come first-serve basis.
More Job Vacancies:
Kindly like us on Facebook & follow us on Follow @EAfinder OR leave a comment below for further inquiries or suggestions.