We pleased to present to you an updated list of GPG Professional Job Centre latest vacancies for November 2021 and how to apply. It involves the Job titles, roles/responsibilities, requirements and the salary involved.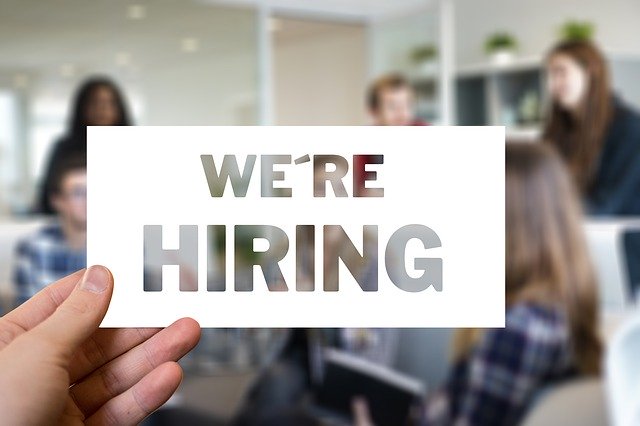 Every year the GPG Professional Job Centre publishes vacant position for interested & qualified South African citizens to apply for. This year is not an exception. Therefore the Jobs are listed below together with their requirements, roles, salary and qualifications.
This Circular is published on a weekly basis and contains the advertisements of vacant posts and jobs in GPG Professional Job Centre. Although the Circular is issued by the GPG Professional Job Centre Team is not responsible for the content of the advertisements. Inquiries about an advertisement must be addressed to the relevant advertising department.
GPG PROFESSIONAL JOB CENTRE CAREER (VACANT) POSITIONS, ROLES, REQUIREMENTS & QUALIFICATIONS 
Applications are invited from qualified persons for the positions shown below.
1. DEPUTY DIRECTOR: PAYROLL SERVICES
Requirements :
Matric certificate plus a minimum of 3-year National Diploma in Finance or Human Resource Management. 3-5 years' relevant experience in junior management (Assistant Director level). Intermediate BAS /SAP knowledge. Managing processes within Payroll Division. Intermediate to expert skill in Excel. Knowledge of public sector environment and transversal systems will be an added advantage.
Duties :
To provide overall assistance to the manager in managing the sub-units (Health, Education, Small Departments and Garnishee Orders) Assist manager with budget. Monitor and control expenditure of the sub-unit. Assist manager to plan for resources of the sub-unit. Manager overall customer relationships. Handle complex queries from customers. Assist manager in re-engineering the business processes. Implement continuous improvement initiatives and innovations. Deputise manager in his/her absence. Compile management reports. Manage, guide and lead other team leaders. Schedule work and balance workload of the sub-unit. Ensure appropriate processes, procedures and principles are followed.
Notes :
It is the department's intention to promote equity through the filling of all numeric targets as contained in the Employment Equity Plan. To facilitate this process successfully, an indication of race, gender and disability status is required. APPLICATIONS: Applications must be submitted on form z83, obtainable from any Public Service Department or on the internet at www.dpsa.gov.za/documents. All applications should be delivered to: Gauteng Department of e-Government, Imbumba House, 75 Fox Street, Marshalltown, or post to P/Bag x112, Marshalltown, 2107 or Applicants can apply online at: www.professionaljobcentre.gpg.gov.za NOTE: Applications must be submitted on form Z83 (obtainable from any Public Service department) and must be completed in full and page 2 duly signed. Clear indication of the post and reference number that is being applied for must be indicated on your Z.83. A recent, comprehensive CV, specifying all qualifications and experience, with respective dates and copies of qualifications and ID must be attached (copies need not be certified). Communication regarding certified documents will be limited only to the shortlisted candidates. General information: Short-listed candidates must be available for interviews at a date and time determine by the Gauteng Department of e-Government. Successful candidates maybe be subjected to competency assessment and must obtain a positive security clearance. Applications received after the closing date as well as those who do not comply with the requirements will not be taken into consideration. If you have not received a response from this institution within three months of the closing date, please consider your application unsuccessful. The Gauteng Department of e-Government reserves the right to fill or not fill the above-mentioned posts.
HOW TO APPLY FOR GPG PROFESSIONAL JOB CENTRE JOBS
PLEASE READ THE INSTRUCTIONS CAREFULLY BEFORE APPLYING:
This post is advertised on the department's on-line
The website can be access via https://professionaljobcentre.gpg.gov.za/Public/Jobs.aspx, click on vacancies and click on the link 'Apply Now'
Applicants can register their profiles and apply for posts on-line.
Applicants must ensure that they click on the correct post and post number when applying.
Update: Click here to view more GPG Professional Job Centre vacant positions for November 2021
Application Deadline
Applications should reach the GPG Professional Job Centre Management on time. As it is indicated for each positions of interest above.
More Job Vacancies:
Kindly like us on Facebook & follow us on Follow @EAfinder OR leave a comment below for further inquiries or suggestions.