We pleased to present to you an updated list of Standard Bank Latest vacancies for October 2022 and how to apply. It involves the Job titles, roles/responsibilities, requirements and the salary involved.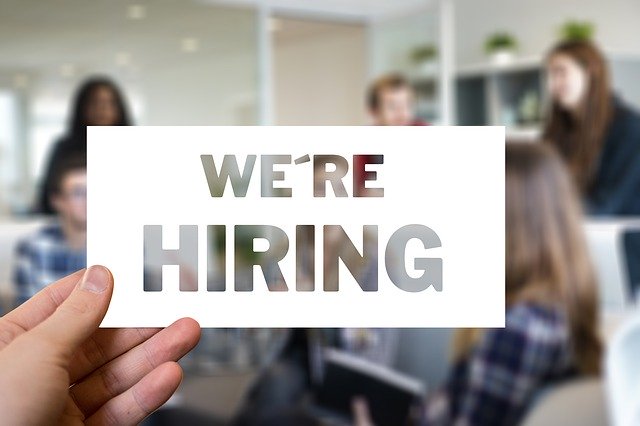 Every year the Standard Bank publishes vacant position for interested & qualified South African citizens to apply for. This year is not an exception. Therefore the Jobs are listed below together with their requirements, roles, salary and qualifications.
This Circular is published on a weekly basis and contains the advertisements of vacant posts and jobs in Standard Bank. Although the Circular is issued by the Standard Bank Team is not responsible for the content of the advertisements. Inquiries about an advertisement must be addressed to the relevant advertising department.
STANDARD BANK CAREER (VACANT) POSITIONS, ROLES, REQUIREMENTS & QUALIFICATIONS 
Applications are invited from qualified persons for the positions shown below.
1. Manager, Business Enablement, Treasury & Money Markets
Job Purpose
To support the Business Heads to enable strategy and business operating model to achieve minimum standards of service, budgets, manage costs and adhere to governance standards to continuously improve operational efficiency across products systems and processes. Partner with Global Markets (GM) Digital & Client (Formerly flow sales) to drive digital and system capabilities across trading and broad client facing channels to meet business and client requirements.
Key Responsibilities/Accountabilities
Strategy Enablement
Support the SBSA Treasury and Money Markets leaders and functions to implement and monitor business strategic objectives over short term. Monitor the operational delivery of the business strategy.
Client
Implement and manage client engagement and sales enablement models and tools across Treasury and Money Markets end to end offerings and requirements to deliver ideal client experience. Collaborate with Operations to resolve issue and ensure seamless efficient processes and systems for trading, product and client teams.
Product
Manage new products through product development governance processes to deliver competitive products to be traded in line with industry trends to generate revenue and meet client needs.
Data
Prepare data analytics to identify competitive business opportunities and price products efficiently to meet revenue targets.
Technology and Architecture
Partner with IT and other stakeholders to implement a strategic IT architecture and IT systems to prepare Treasury and Money Markets to transition to digitisation and future IT requirements to meet business requirements.
Coordinate the inclusion of Money Market products on appropriate banking changes across Global Markets and Standard Bank Group. Participate in digital product development throughout the lifecycle following the Agile/ Safe framework.
Minimum Qualification and Experience
Qualifications:

Degree in Computer Science or Information Technology or Business Commerce.
Degree in mathematics, quantitative studies, engineering or data science preferred.
Experience:
Experience in the Global Markets Environment and able to demonstrate an understanding of Money Markets and products available in the Money Markets. Provide evidence of experience in a digital or global markets IT environment.
Knowledge and understanding of costing, budgeting and finance concepts and the understanding and application of related processes and procedures. Finance experience in a global markets or banking environment would be an advantage.
2. Banker, Private
Job Purpose
To proactively promote a relationship based offering through a primary point of contact, this meets client expectations by providing personalised financial solutions in line with the Value Proposition.
To provide a competent relationship based offering to a Sub-Segment within the Private Banking Segment, that provides highly responsive and pro-active financial and business solutions, focused on the managing and building of wealth, in partnership with small business owners supported by expertise of specialists.
To maintain a high level of integrity and ethical standards
Key Responsibilities/Accountabilities
Service and Retention
Establishes and builds one-on-one relationships with customers, based on mutual respect, in assigned portfolio by delivering the expected level of service, specifically focusing on a pro-active contact (calling) strategy and programme.
Ensures successful retention of existing customers in assigned portfolio by strengthening and expanding relationships. This is achieved by thoroughly understanding the customer, servicing the customer's business and personal financial needs and focusing on the management of key accounts.
 Interacts and builds relationships with Business Banking Account Executive's and (CIB) Corporate and Investment Banking Relationship Managers, in order to provide a seamless solution to the client's banking requirements.
 Assists with related queries where possible, and facilitate when specialist advice is required by referring to Business Banking or CIB.
Manages the "Cost of Sales" through evaluation of margins, cost of service and utilisation of the multi-channel delivery strategies, such as actively managing customer migration onto electronic banking channels. Manage customer migration between segments and sub-segments of Private Banking.
Actively ensures that customers are migrated to the correct sub-segment, as per the Value Propositions where appropriate.
Effectively attends to and monitors customer complaints on portfolio, identifies root causes and addresses at source, to prevent recurrence
Communicates new product information to all customers.
Profitable Growth and Portfolio Sales
Acquires new business for the Executive Sub-Segment market in line with the Customer Value Proposition segment income specifications, acquisition targets and/ or segment strategy to increase market share and specific sales strategies.
Maximises bank profitability and ensures value add to customers through cross-selling specifically focusing on wealth and lending opportunities.
Joins and supports business organisations that will assist in the acquisition of appropriate customers.
Measures, tracks and manages sales targets and budgets for portfolio.
Manages work list queues to ensure items are actioned within agreed timelines, and/or re-assign staff to different queues to ensure work completed within agreed timelines
Ensures staff are appropriately reflected on the organisation structure for distribution of work items to the correct staff/teams
Monitors and manages the performance of team members, as it relates to Leads, Queries and Complaints management.
Coaches staff on the required behaviours to support Customer 1st tool.
Lending Management
Structures credit applications effectively, focusing on high quality motivations.
Advises customers on lending product selection, by recommending products to meet their specific needs.
Fulfills a training/coaching role through upskilling the Transactional Banker's regarding their credit knowledge.
Restructures debt for efficiencies through debt consolidation, thereby bringing a customer's asset base under one roof.
Establishes a sound working relationship with Credit, to ensure prompt turnaround times, accuracy and deadlines are strictly adhered to
Manages the timeous completion of annual credit reviews on the portfolio.
Risk Management and Compliance

Complete all compliance training within laid down timelines.
Ensures complete disclosure to clients in terms of accreditation, service fees and commission, in terms of Financial Advisory and Intermediary Services Act (FAIS)
Ensures that procedures laid down in Group Reference Guide are adhered to and, where flexibility needs to be exercised, that the necessary dispensation is held
Ensures Code of Banking Practice is adhered to.
Maintains information on Security and access control system (SACS) for the relevant private banking suite as per laid down procedure (if applicable).
Complete subpoena / court order tracking sheet when documents are received and  forward to Transactional Banker for execution (Submit to Group Legal: Legal Advisory Services (LAS).
Ensures that the Transactional Banker has sent through the relevant documents to Group Legal through regular follow ups.
Responsible to sign all Affidavits before leaving the Branch.
People Management
Responsible for inspiring, motivating, leading and managing the team.
Responsible for the recruitment, development and retention of relevant skills in order to meet the business needs.
Ensures the effective selection of staff by matching the skills and competencies to the requirements of the job.
Ensures skills assessments and competency-based training takes place as and when required.
Ensure 100% compliance training for all staff.
Builds organisational capabilities through evaluating likely future requirements and ensuring that individuals are provided with the best possible development opportunities in line with these.
Creates an environment in which learning and development are emphasised and valued.
Takes personal responsibility for coaching and mentoring others.
Effectively delegates authority and responsibility, in line with business objectives, to ensure the empowerment, motivation and effectiveness of all direct and indirect reports.
Promotes a culture where the values of the Bank are seen to be 'alive'
Ensures the implementation of the leadership promise and employee engagement programme.
Encourages team members to express their views, resolves issues raised by the team, escalates issues if required, and provides feedback to teams on an ongoing basis.
Develops and maintains an open communication channel with direct reports and supports staff to foster greater co-operation and teamwork.
Monitors and manages the performance and development of staff within the area. This includes regular one-on-one feedback sessions, conducting mid-year and final performance appraisals, as well as the moderation and relative distribution of all appraisals for the team.
Fosters the transformation of the workplace and supports business in the achievement of the undertakings in the transformation scorecard, with specific attention to attaining the Department of Trade and Industry (DTI) targets for Standard Bank by 2016.
Ensures staff are appropriately and consistently rewarded and recognised for their achievements and outputs.
Ensures that disciplinary action and grievances are addressed and aligned to the Standard Bank policies and procedures.
Ensures that the administration regarding staff changes for e.g. Personnel Record Update (PRU's) are actioned for the relevant department.
Measurements

Achievement of the Customer Satisfaction Target.
Achievement of Customer1st target by logging 100% of queries and complaints
Achievement of the Retention Target
Achievement of all set Revenue targets Operating Income, Net Interest Income, Non Interest Revenue, Assets and Liabilities growth, costs and Impairments as per monthly income statement.
Achieve (100%) of all Sales Target.
Achieve a Satisfactory Operational Risk assessment and GIA.
Achieves 100% legislative compliance
FAIS Accreditation
Minimum Qualification and Experience
Degree in Business Commerce ( NQFl 8)
The Academy of Financial Markets qualification (needs to be completed over a period of 2 years from the date of appointment to this role of Private Banker)
3 – 4 years Branch banking experience, with exposure to telling, enquiries, service, BDC/Forex, assets and overall customer service.
HOW TO APPLY FOR STANDARD BANK JOBS
To apply for any of the roles, please complete the online application form. You will have the opportunity to upload your CV and other relevant documentation as part of this process.
Application Deadline
Applications should reach the Standard Bank Management on time. As it is based on first-come first-serve basis.
More Job Vacancies:
Kindly like us on Facebook & follow us on Follow @EAfinder OR leave a comment below for further inquiries or suggestions.