We pleased to present to you an updated list of Standard Bank Latest vacancies for August 2021 and how to apply. It involves the Job titles, roles/responsibilities, requirements and the salary involved.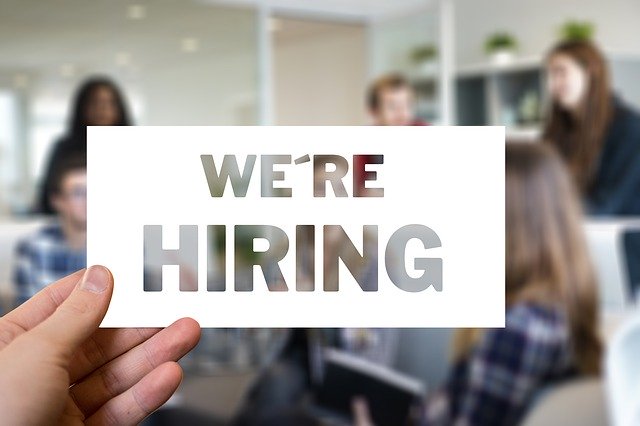 Every year the Standard Bank publishes vacant position for interested & qualified South African citizens to apply for. This year is not an exception. Therefore the Jobs are listed below together with their requirements, roles, salary and qualifications.
This Circular is published on a weekly basis and contains the advertisements of vacant posts and jobs in Standard Bank. Although the Circular is issued by the Standard Bank Team is not responsible for the content of the advertisements. Inquiries about an advertisement must be addressed to the relevant advertising department.
STANDARD BANK CAREER (VACANT) POSITIONS, ROLES, REQUIREMENTS & QUALIFICATIONS 
Applications are invited from qualified persons for the positions shown below.
1. Personal Banker
Job Purpose
To operate as the first point of contact and provide an exceptional level of service to International Personal Banking (IPB) clients through a number of channels (Phone, e-mail & face to face) within the team, offering financial solutions to clients within defined parameters and governance processes. Always operate with a mindset on client centricity and continuous improvement.
Key Responsibilities/Accountabilities
Customer Service
Provide value through delivering an exceptional level of service to International Personal Banking clients through a variety of channels –phone, E-mail and face to face, maintaining an exceptional level of RFT when dealing with client queries or taking instructions.
Relationship Management
Build relationships with IPB customers by understanding the customer and servicing the customer needs appropriately.
Compliance and Standards
Understand and adhere to all IPB service standards, service charter and service level agreements with internal and external clients.
Team Awareness
Maintain awareness of volumes throughout the team, and prioritise work to ensure service levels are attained, supporting colleagues with work allocation and delivery to ensure exceptional team standards of high levels of overall customer service.
Cross-functional Collaboration
Engage proactively with other departments, keeping up to date with professional reading, completing internal training requirements, attending lunch and learn sessions and pro-actively understanding end to end processes.
Continuous Improvement & Innovation
Support IPB and Operations to identify and plan continuous improvement and innovation initiatives for and across the teams.
Project Management
Maintain an awareness of projects impacting on the IPB Client Services Team, and ensure kept up to date on any system, procedural or other changes arising.
Change Management
Adopt a positive attitude to changeand be part of the team's engagement to ensure a positive adoption of change related project outputs.
Sales Through Service
Review existing client products (reactively) to determine cross sell opportunities and advise of new products to create 'stickiness' through portfolio diversification; Provide referrals to New Business team to support cross sales targets.
Preferred Qualification and Experience
Qualifications
Minimum qualification
Type of qualification: Secondary school/High school/A levels/MatricField of study:5 GCSE's with minimum grade C in both Maths and English Language
Experience
Years:1-2 years
Experience Description: Candidates must have previous banking experience, ideally in a call centre.
HOW TO APPLY FOR STANDARD BANK JOBS
To apply for any of the roles, please complete the online application form. You will have the opportunity to upload your CV and other relevant documentation as part of this process.
Application Deadline
Applications should reach the Standard Bank Management on time. As it is based on first-come first-serve basis.
More Job Vacancies:
Kindly like us on Facebook & follow us on Follow @EAfinder OR leave a comment below for further inquiries or suggestions.