We pleased to present to you an updated list of Anova Health Institute Latest vacancies for May 2022 and how to apply. It involves the Job titles, roles/responsibilities, requirements and the salary involved.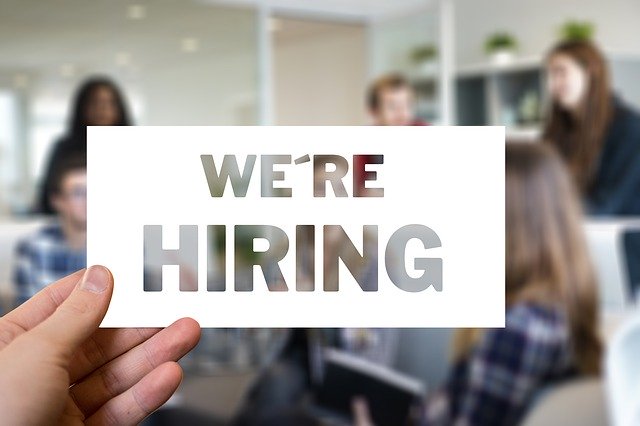 Every year the Anova Health Institute publishes vacant position for interested & qualified South African citizens to apply for. This year is not an exception. Therefore the Jobs are listed below together with their requirements, roles, salary and qualifications.
This Circular is published on a weekly basis and contains the advertisements of vacant posts and jobs in Anova Health Institute. Although the Circular is issued by the Anova Health Institute Team is not responsible for the content of the advertisements. Inquiries about an advertisement must be addressed to the relevant advertising department.
ANOVA HEALTH INSTITUTE CAREER (VACANT) POSITIONS, ROLES, REQUIREMENTS & QUALIFICATIONS 
Applications are invited from qualified persons for the positions shown below.
1. Technical Specialist: Men's Health – CN/00003/21
Key Duties and Responsibilities
Strategic Leadership of Anova's TB care and treatment programme with regards to comprehensive clinical services delivered either at the hospital or at primary healthcare facilities. This includes leading implementation of TB/HIV/COVID-19 integration and response initiatives, TB Preventative Therapy within Anova supported districts, and the decentralisation of drug-resistant TB services programme.
Facilitation of skills development programmes on drug-sensitive & drug-resistant TB care and treatment for Anova and Department of Health employees.
High level programme implementation support with specific focus on quality of clinical care.
Provision of TB expert clinical care.
Monitor and evaluate TB programme performance in Anova-supported districts and identify innovative ways to improve TB/HIV service delivery and programme performance.
Promote Anova's visibility and disseminate models of best practice by active stakeholder engagement across the relevant sectors.
Stakeholder collaboration & engagement at various levels, including identification of new stakeholders to collaborate with.
Any other tasks as agreed with line manager.
Minimum Qualifications, Experience and Skills Required
A degree in Health Science, with a post graduate qualification (MPH, Family Medicine, or equivalent).
10 years clinical and programme implementation experience in TB, HIV, HIV/TB medicine, including management of drug-resistant TB.
Appropriate registration with HPCSA or SANC.
Experience working in donor funded programmes.
Facilitation, training and mentoring experience.
Experience in writing and presenting technical documents.
Ability to formulate relevant working relationships and networks.
Research experience is advantageous.
Driver's license and willingness to use own car.
Willing to travel as and when required.
Registered with the HPCSA.
Please specify the above reference number on the subject line of your email for a quicker response. Good luck! 
Unsolicited CVs from agencies will not be paid agency fees should their candidate be placed at Anova. 
Submit your CV and application letter to [email protected] 
HOW TO APPLY FOR ANOVA HEALTH INSTITUTE JOBS
To apply for any of the roles, submit your CV and application letter to Ferdouz Adonis at

[email protected]

or

to

Boitumelo Leduma at

[email protected]

Please specify the above reference number on the subject line for a quicker response. Good luck!
Application Deadline
Applications should reach the Anova Health Institute Management on time. As it is based on first-come first-serve basis.
More Job Vacancies:
Kindly like us on Facebook & follow us on Follow @EAfinder OR leave a comment below for further inquiries or suggestions.