We pleased to present to you an updated list of Anova Health Institute Latest vacancies for June 2021 and how to apply. It involves the Job titles, roles/responsibilities, requirements and the salary involved.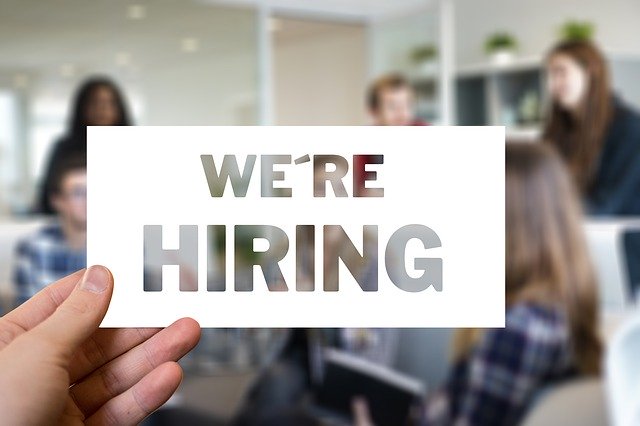 Every year the Anova Health Institute publishes vacant position for interested & qualified South African citizens to apply for. This year is not an exception. Therefore the Jobs are listed below together with their requirements, roles, salary and qualifications.
This Circular is published on a weekly basis and contains the advertisements of vacant posts and jobs in Anova Health Institute. Although the Circular is issued by the Anova Health Institute Team is not responsible for the content of the advertisements. Inquiries about an advertisement must be addressed to the relevant advertising department.
ANOVA HEALTH INSTITUTE CAREER (VACANT) POSITIONS, ROLES, REQUIREMENTS & QUALIFICATIONS 
Applications are invited from qualified persons for the positions shown below.
1. Business Manager – GS/00381/21
The Business Manager is responsible for leading and managing support aspects of the business including Procurement, Travel, Fleet, Facilities and Legal, to ensure efficient and effective business operations. The incumbent will support the office of the COO (to whom they will report) and other business units as required.
Key Duties and Responsibilities
Business Support Operations & Staff Management

Ensure that Business Departments are efficient and effectively run to support the delivery of Anova's programmes and business objectives.
Ensure Business Department teams are adequately staffed and managed effectively to achieve results and objectives.
Ensure that external providers are reviewed periodically for cost effectiveness and service offer.
Provide support to the programmes working in DoH or other partner facilities to ensure good health and safety practices.
Oversee business departments and ensure they are effectively managed.
Manage any shared service department staff.
Ensure staff training requirements and implementation of staff development processes.
Procurement & Insurance

Ensure the Procurement Department is efficiently managed and supports business in a timely fashion.
Ensure all procurement policies and procedures follow best practice and are compliant in terms of donor requirements.
Ensure procurement is in line with BBBEE scorecard requirements to obtain maximum procurement verification points.
Ensure procurement is competitive to ensure cost effectiveness and best possible commercial terms are negotiated from all suppliers to optimise supplier spend.
Ensure preferred supplier listing is maintained for all material purchases of the company.
Maintain insurance schedules to ensure that all assets of the company are properly safeguarded.
Ensure annual insurance renewals are effected in order for all insured risks to be adequately covered.
Facilities, Leases and Contract Management

Ensure all facilities are effectively managed and reflect Anova's image.
Ensure all facilities are maintained in a clean, safe and secure state in terms of Occupational Health and Safety regulations and any other legal requirements.
Ensure all facilities are compliant to all Anova's policies and procedures.
Ensure that good relations are maintained with landlords.
Negotiate operating leases with external service providers, such as for high-volume printers, short

– 

and long

–

term vehicle rentals, etc.
Negotiate property lease terms and conditions.
Negotiate contractual terms and conditions with external providers in line with donor requirements and aligned to fund periods.
Review all leases and contracts to ensure Anova's best interests prevail in rapidly changing operational environments.
Travel, Meetings & Fleet Management

Ensure that travel management SOP is kept current and is in line with Anova and donor requirements.
Oversee relationship with outsourced travel agent.
Ensure that all travel-related spend, including transport and accommodation, meets all donor requirements.
Ensure all meetings are in line with programme/donor requirements.
Ensure that Anova's fleet is effectively and efficiently managed, and all vehicles are well maintained and timely serviced to ensure safety of staff.
Effective and timely management of recoveries on all costs incurred by the company due to the negligence by employees. Includes fine management, insurance claims etc.
Implement and maintain weekly and monthly vehicle monitoring procedures to ensure responsible and adequate fleet usage, including reports of excessive speed, negligent driving and vehicle abuse for programme managers to follow up and manage with drivers.
Legal & BBBEE aspects

Ensure all contracts, agreements and similar documentation are reviewed and are in line with donor requirements and SA law.
Provide guidance on the acceptable assumptions of legal risk in all business operations.
Ensure that all operations comply with legal requirements in all countries where Anova operates.
Provide the business with legal guidance and engage external legal practitioners as needed.
Ensure that the organisation's BBBEE verification is complete on an annual basis.
Propose improvements to be implemented to improve the BBBEE verification score to enable the company to optimise future business opportunities.
Any other tasks as agreed with line manager.
Minimum Qualifications, Experience and Skills Required
B.Com, business administration degree or equivalent qualification.
10 years' progressive experience in a business management role.
Minimum of 5 years' experience in overseeing or managing relevant business areas (procurement, fleet, facilities, travel and legal).
Excellent knowledge of procurement best practice principles.
Relevant knowledge and experience in managing legal contracts/agreements/leases.
Excellent written and communication skills in English (proficiency in other official languages preferred).
Advantageous Qualifications, Experience and Skills
MBA or LLB.
Fleet management systems.
Understanding of BBBEE codes and legislation.
HOW TO APPLY FOR ANOVA HEALTH INSTITUTE JOBS
To apply for any of the roles, submit your CV and application letter to Ferdouz Adonis at

[email protected]

or

to

Boitumelo Leduma at

[email protected]

Please specify the above reference number on the subject line for a quicker response. Good luck!
Application Deadline
Applications should reach the Anova Health Institute Management on time. As it is based on first-come first-serve basis.
More Job Vacancies:
Kindly like us on Facebook & follow us on Follow @EAfinder OR leave a comment below for further inquiries or suggestions.