We pleased to present to you an updated list of Gibela latest vacancies for September 2021 and how to apply. It involves the Job titles, roles/responsibilities, requirements and the salary involved.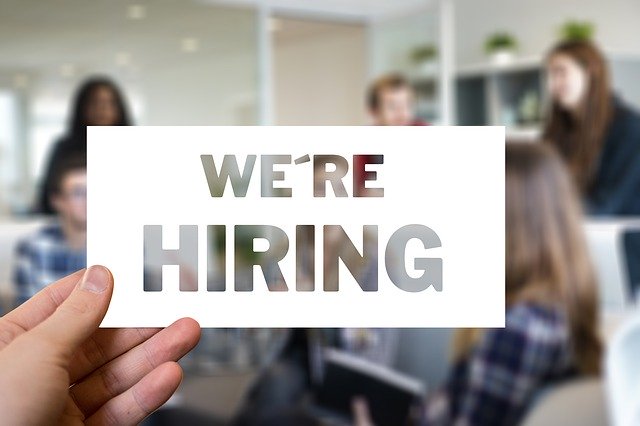 Every year the Gibela publishes vacant position for interested & qualified South African citizens to apply for. This year is not an exception. Therefore the Jobs are listed below together with their requirements, roles, salary and qualifications.
This Circular is published on a weekly basis and contains the advertisements of vacant posts and jobs in Gibela. Although the Circular is issued by the Gibela Team is not responsible for the content of the advertisements. Inquiries about an advertisement must be addressed to the relevant advertising department.
GIBELA CAREER (VACANT) POSITIONS, ROLES, REQUIREMENTS & QUALIFICATIONS 
Applications are invited from qualified persons for the positions shown below.
1. EHS Systems & Compliance Officer
Purpose of the Job:
To set-up, implement, and manage Safety Health and Environmental systems, ensuring compliance with relevant legislation, company policy and appropriate standards for all Gibela workplaces.
Organisational Reporting:
Reports to the GIBELA Head of EHS
Network & Links:
External: Customer, Operator, Suppliers, Regulatory Bodies
Internal: MSA & TSSSA Team, EHS Team, Construction Team, Functional managers
Performance Measurements:
Achievement of EHS KPI at business level, i.e. IFR1 and IFR2, ISO45001 and ISO14001 certification,
Demonstrate to Gibela and customer that we are compliant with contractual, legislative, safety and internal procedural requirements.
Comply with corporate and customer requirements and programs
Tasks & Responsibilities:
Develop, support and maintain EHS processes which allow for ISO certification (ISO 14001 for Environment and ISO 45001 for Health & Safety).
Coordinate procurement and implementation of EHS tools aimed at enhancing effectiveness of EHS management system.
Coordinate the design, development and advise on effective EHS systems processes, procedures and documents in compliance with the Quality Management System.
Advice on effective EHS systems covering areas such as documentation, reports, EHS statistics, legal appointment letters and EHS organograms.
Maintain an EHS library across the Gibela operations with regard to relevant policies and procedures and provide support with regard to implementation where required.
Liaises with other relevant stakeholders such as HR/QMS/Operations/Training/Alstom Corporate Office/EHS Regulators, etc..
Monitor the integration and implementation of EHS procedures within the departments and at all its sites.
Monitor the implementation of Alstom policies and standards within the operations
Report on compliance and system status to the Head of EHS and EHS LeadsReport relevant leading and lagging indicators to the Head of EHS and EHS Leads
Monitor and evaluate EHS initiatives through audit results and statistics; recommending and implementing appropriate changes e.g. document revisions.
Schedule and conduct internal and compliance audits on the EHS System throughout the organisation that includes: – reporting non-compliances – issuing non-compliance reports – recommending remedial actions and follow-up to ensure timely closeout.
Develop and implement Audit programme including ISO certification audits.
Develop and implements processes, methods and tools designed to measure, evaluate, and monitor EHS performance.
Promote occupational health and safety within the organisation and develop safer and healthier ways of working.
Candidate Requirements:
Behavior
Logical and organised
Persuading and influencing
Proactive and dynamic – able to work under pressure
Team spirit with strong communication and presentation skills
Desire to learn and develop
Educational Requirements
National Diploma or Degree in Health & Safety or Environment Management/Sciences. In the absence of health and safety qualification, SAMTRAC is mandatory.
EHS system implementation certificates, Internal auditors' certificate.
Professional registration.
Desired Knowledge / Experience
Strong inter-personal skill in multi-cultural environment.
Computer literacy
Fluent in English.
Minimum 5 years' experience in EHS.
Good communication skills.
Interpersonal skills.
Be analytical.
CLOSING DATE: 15th SEPTEMBER 2021
2. Sourcing Manager – Metallic
Responsibilities :
Sourcing performance
Support to define and execution of the sourcing strategy for Metallic
Domain financial performance (cost control, product continual improvement focus)
Drive compliance to processes for team
Supplier performance management for overall project activities
Bring expertise to sourcing team
Manage supplier QCDED performance with interfaces in quality, supply chain, economic development
Facilitate resolution of major issues through escalation processes
People management and development
Capability of sharing & developing others
Act as a mentor and coach through direct reports
Manage local buyers in close link with central sourcing
Team cohesion and ability to work with peers
Process driven approach to people management
Capacity to define action plans, for team development
Project Execution and Profitability
Support  local buyer to face commercial and contractual negotiation  during project execution phase
Challenge site stakeholders (engineering, supply chain, quality,…) to secure project execution and profitability
Track sourcing performance in project and issue action plan in case of deviation
Analyses risks and sets appropriate mitigation plan
Formalize and share REX on main issues
Secure PO placed on time
Operational Excellence and Cash Focus
Support supply chain to monitor and secure raw material inventory and OTIF objectives
Support quality on NCR traitement and improvement, CONQ S1 management
Support accounting departement to aligne on invoice accouting and payable days
Requirements:
Degree – Commercial preferred (technical/ industrial may be considered)
Proven work experience in a similar role
Solid working experience, with sourcing/supply chain exposure (manufacturing / automotive / rail industries preferred), with at least 3 years in management
Understanding of process dynamics and sound business judgement
Ability to negotiate and sustain networking relationships
Comfortable with figures and in collecting, Analysing and interpreting data
Solid judgement with ability to make good decisions
MS Office packages proficiency
Desired Knowledge / Experience & Behaviour:
Strong negotiation skills (contracts with suppliers)
Good communication skills
Adaptability, agility and conciseness
Update: Click here to view more Gibela vacant positions for September 2021
HOW TO APPLY FOR GIBELA JOBS
PLEASE READ THE INSTRUCTIONS CAREFULLY BEFORE APPLYING:
This post is advertised on the department's on-line
The website can be access via the link: E-Recruitment System for Office-Based and Public
Applicants can register their profiles and apply for posts on-line.
Applicants must ensure that they click on the correct post and post number when applying for
Application Deadline
Applications should reach the Gibela Management on time. As it is indicated for each positions of interest above.
More Job Vacancies:
Kindly like us on Facebook & follow us on Follow @EAfinder OR leave a comment below for further inquiries or suggestions.