We pleased to present to you an updated list of Anglo American latest vacancies for May 2022 and how to apply. It involves the Job titles, roles/responsibilities, requirements and the salary involved.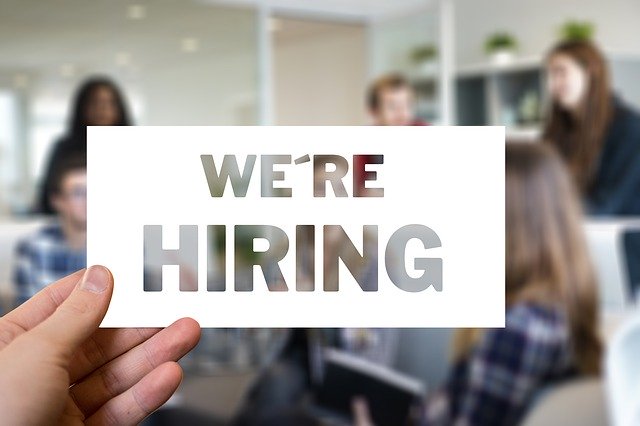 Every year the Anglo American publishes vacant position for interested & qualified South African citizens to apply for. This year is not an exception. Therefore the Jobs are listed below together with their requirements, roles, salary and qualifications.
When you join Anglo American- Global Shared Services, you can expect to enjoy a competitive salary and benefits package, but more than this, you'll find yourself in an environment where the opportunities for learning and growth are second to none. From technical training to leadership programmes, we bring out the best in our people. There are plenty of opportunities to move onwards and upwards too. We're a large, successful multinational company – and we're still growing all the time.
Anglo American is a global diversified mining business. Our portfolio of world-class mining operations provides the metals and minerals that make modern life possible. We use innovative practices and the latest technologies to discover new resources and mine. We work together with our key partners and stakeholders to unlock the sustainable value that those resources represent for our shareholders, the communities and countries in which we operate and for society at large. Anglo American is re-imagining mining to improve people's lives.
This Circular is published on a weekly basis and contains the advertisements of vacant posts and jobs in Anglo American. Although the Circular is issued by the Anglo American Team is not responsible for the content of the advertisements. Inquiries about an advertisement must be addressed to the relevant advertising department.
ANGLO AMERICAN CAREER (VACANT) POSITIONS, ROLES, REQUIREMENTS & QUALIFICATIONS 
Applications are invited from qualified persons for the positions shown below.
1. Global Process Owner – R2R (Hybrid)

Location:This role can be based in London or Johannesburg
The Global Process Owner will drive the overall strategy, design, policies, transformation, and standardization of the process area, and determine how to fulfil customer requirements, and ensure that the end-to-end process delivers on its goals of transformation and finance business process optimization. The global process owner will act as the owner for the … process, designing and owning the end-to-end process across functional, geographic and business unit boundaries, ensuring standardisation and efficiency, and implementing policies, effective controls and KPIs
GPO will be responsible for measuring and analysing the performance of the end-to-end process to identify opportunities for improvement
GPO will be responsible for architecting improvement initiatives including scanning the market for appropriate solutions (tech, SAAS solutions etc)
GPO will need to work with the in-progress finance transformation programme to advise on the solution deployment, including Blackline, and create a roadmap for onward improvement
Creates, owns and maintains the R2R Global Process enterprise wide vision that is fit for purpose and that is delivering production and management efficiencies leading to high performance.
Accountable for the successful design, implementation and continuous improvement of "best in class" standard Global R2R processes that comply to regulatory and statutory requirements in all relevant jurisdictions, and ensures the integrity of financial data.
The GPO is responsible for creating smoothly functioning global processes, using analytics providing solid trend data that clearly points up weaknesses and strengths
The GPO works "hand in hand" with the Process Delivery Lead in the shared service centre (GSS). Constant, reliable measurement of the proper metrics and KPIs is needed to benchmark and optimize performance on an ongoing basis
Drive the implementation of process changes that the use of automation and system capability
Assumes responsibility for the design and implementation of appropriate process performance metrics to ensure optimal service delivery
Qualified Accountant (ACA or equivalent)
Working knowledge of Blackline is essential
In depth knowledge and understanding of the mechanics in the R2R process stream and how these fit into the end-to-end financial process environment.
Experience of working within SOX or similar regulatory environment
Knowledge of the mining/extractive sector
Operational experience of SAP (S4 HANA preferred) and working knowledge of broader Finance toolset including HFM Experienced in driving transformation projects or change initiates
Experienced in a Global Business Services environment would be beneficial
Manages large and complex projects and ensures changes are embedded into business as usual process
Coaches and manages people
Delegates effectively and utilise efficient work practices to ensure work is performed at the appropriate level
2. Global Delivery Process Specialist: Record to Report
You are responsible for the global standardization of finance processes to ensure that performance level is achieved whilst ensuring that the necessary control is adhered to:
Your key responsibilities will include: 
Deliver on the GSS Transformation strategy within the R2R teams
Working collaboratively with the GPO to deliver, embed and grow the transformation strategy across GSS.
Leads the defining of the end-to-end process strategy through ongoing engagement with the GPO team to constantly enrich the roadmap by sharing key operational pain points and opportunities for improvement in key processes.
Defines and leads projects that will address identified gaps.
Leads and drives operational effectiveness and efficiency of a global process in GSS
Accountable for ensuring that GSS end to end processes are in alignment to standards defined by the Global Process Owner (Group Finance) and that all GSS work instructions are aligned
Leads the implementation of agreed standard processes and controls in GSS
Manages proactive assessment of possible risks in the operations and implement mitigation actions
Owner of continuous improvement activities that aim to improve control processes and submission into the Tower governance
Drives constant evaluation of processes with the intent to simplify processes whilst maintaining the internal controls
Monitor's the impact of continuous improvement initiatives on team's daily performance
Articulate business requirement and exceptions to policies, standard processes and systems by submitting Change Requests to the appropriate governance forum.
Accountable for submitting process amendments to GPO post reviewing and analysing results of continuous improvement initiatives and root cause analysis
Accountable for the team delivery, alongside the GSS Global Service Line leader
Collaboratively engages with BU financial accounting teams to ensure standardisation of inputs into GSS finance teams
Engages with BU teams and Group functions regarding BAU operational performance and issue resolution
Maintains an effective controls framework across process towers ensuring zero failures.
Leads the BAU delivery of control framework & quarterly / year end sign off of relevant attestations (e.g. JSE, ICFR)
This role is at a Band 6 level reporting to the Manager: Process Excellence & Automation and Finance & Performance Management.
Qualifications required:
Matric / Grade 12 and Tertiary Education (Business/Commerce/Finance)
Experience required:
Knowledge of systems relevant to the environment
5 – 7 experience within a Shared Service Environment
Project and Change management Process Knowledge
Additional Information
An incumbent must be cleared by the relevant credit checks
HOW TO APPLY FOR ANGLO AMERICAN JOBS
To apply for this role, please complete our online application form. You will have the opportunity to upload your CV and other relevant documentation as part of this process.
If you do not hear from the Company within 21 days after the application deadline, please consider your application to be unsuccessful.
Preference will be given to applications from the designated group defined in terms of Employment Equity.
Application Deadline
Applications should reach the ANGLO AMERICAN Management on time. As it is based on first-come first-serve basis.
More Anglo American Opportunities:
More Job Vacancies:
Kindly like us on Facebook & follow us on Follow @EAfinder OR leave a comment below for further inquiries or suggestions.