We pleased to present to you an updated list of Anglo American latest vacancies for September 2021 and how to apply. It involves the Job titles, roles/responsibilities, requirements and the salary involved.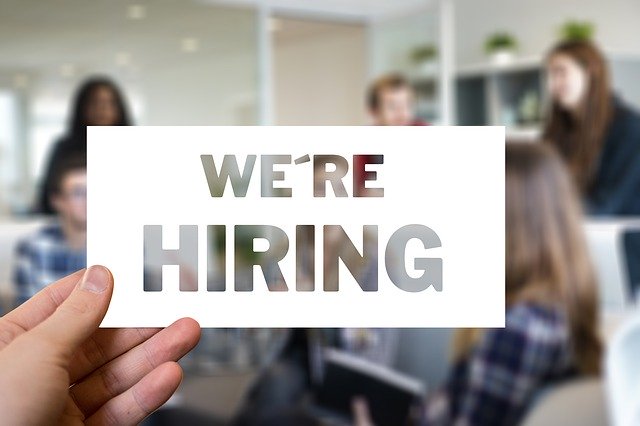 Every year the Anglo American publishes vacant position for interested & qualified South African citizens to apply for. This year is not an exception. Therefore the Jobs are listed below together with their requirements, roles, salary and qualifications.
When you join Anglo American- Global Shared Services, you can expect to enjoy a competitive salary and benefits package, but more than this, you'll find yourself in an environment where the opportunities for learning and growth are second to none. From technical training to leadership programmes, we bring out the best in our people. There are plenty of opportunities to move onwards and upwards too. We're a large, successful multinational company – and we're still growing all the time.
Anglo American is a global diversified mining business. Our portfolio of world-class mining operations provides the metals and minerals that make modern life possible. We use innovative practices and the latest technologies to discover new resources and mine. We work together with our key partners and stakeholders to unlock the sustainable value that those resources represent for our shareholders, the communities and countries in which we operate and for society at large. Anglo American is re-imagining mining to improve people's lives.
This Circular is published on a weekly basis and contains the advertisements of vacant posts and jobs in Anglo American. Although the Circular is issued by the Anglo American Team is not responsible for the content of the advertisements. Inquiries about an advertisement must be addressed to the relevant advertising department.
ANGLO AMERICAN CAREER (VACANT) POSITIONS, ROLES, REQUIREMENTS & QUALIFICATIONS 
Applications are invited from qualified persons for the positions shown below.
1. Junior Sales and Product Analyst
Business Unit / Group Function: Element Six
Discipline: Data Analytics
Location: Open Location
Reference Id: REF14549I
Experience / Work Type: Associate / Permanent Employee
Closing Date: 20 August, 2021
The Sales Analyst is a permanent role and supports the Grits & Mechanical Commercial Team.  During your time in this role you will gain;
A thorough grounding in the areas of Key Account and Sales Management
A deep understanding of commercial & technical propositions and the challenges faced within the Mechanical HPHT product portfolio.
Experience working alongside a multidisciplinary team across several global sites
You will be working as part of the Grits team supporting our Sales, Product Management, and Commercial activities.  You are likely to be at the start of your career and this growth focussed role will help E6 develop and expand the Grits & Mechanical business.
This role is based at our Global Innovation Centre at Harwell, Didcot and reports to the Mechanical HPHT Product and Key Account Manager.
Duties and tasks
The role will operate under the supervision of the Product & Key Account Manager and you will find yourself assisting and supporting;
Key Account Management of the top 10 Grits sales accounts
Market analysis and identifying potential business development opportunities within the Mechanical HPHT product portfolio
Analysis and reporting of customer pricing, clearly identifying drivers/issues, etc. within the results
The preparation and submission of revenue and margin reports, along with performing detailed reviews of all sales assumptions with the respective sales teams
Product Management function within the CRM system in maintaining the integrity of the grit product portfolio.
Development of marketing collateral and technical material
Prior Experience.  From an Engineering, Manufacturing, Industrial or similar background.  You will have a technical qualification coupled with commercial aptitude.  Prior knowledge of managing Key Accounts within an industrial business environment is desirable, but not essential.
Digital Literacy.  An expert excel user you will be familiar with researching, analysing, and communicating complex data in a concise manner.
Collaboration.  Builds relationships and networks globally with key stakeholders across different functions.
Customer Centric.  Highly motivated to bring clarity and responsiveness to customers and partners (internal and external).  Understands the customers underlying needs and problems.
Decision Making.  Makes clear, timely decisions and gives explicit and clear guidance.  Decisions are focused on increasing or improving the company's options and are owned.  Drives business process improvements and efficiencies.
Manages Complexity.  Doesn't over engineer solutions and stays focused on the problem being solved.  Considers the implications of local decisions across the whole organisation and its external stakeholders.
Accountability.  Holds self and others to account.  Understands that no one can see the complete picture.
2. Shaft Ventilation Engineer
Business Unit / Group Function: Platinum
Discipline: Mining
Location: Thabazimbi, South Africa
Reference Id: REF14626D
Experience / Work Type: Associate / Permanent Employee
Closing Date: 19 August, 2021
The focus areas for this role will be to:
Ensure that legal requirements, group standards and policies are adhered to, achieve legal compliance ventilation/Occupational hygiene including risk assessment and auditing processes.
Design, implement and manage total effective Ventilation and Occupational Hygiene strategies and systems and coordinate ventilation and occupational hygiene services.
Set daily, weekly and monthly Ventilation and Occupational Hygiene standards and targets.
Responsible for medium term Ventilation and Occupational Hygiene planning (at least 5 years).
Determine the need for Ventilation and Occupational Hygiene policies, procedures and standards in conjunction with Manager.
Interpreting and act on Ventilation and Occupational Hygiene related legislation.
Provide Ventilation and Occupational Hygiene expertise when problems occur and advise on changes to plans, schedules, procedures and standards to minimize the effect of unexpected or unsafe work practices.
Report and advise on ventilation and occupational hygiene findings and trends.
Define Ventilation and Occupational Hygiene training needs, discipline and guidance of employees within agreed parameters and procedures.
Participate in projects and the effective management thereof and management of resources and assets including budget and cost containment.
This role is in the MRM department at a Band 6 level reporting to the Chief Ventilation Engineer.
You will be required to have: 
Grade 12
Chamber of Mines (COM) – Certificate in Mine Environmental Control.
Member of the Ventilation Society of South Africa.
Extensive computer literacy in MS Office, SAP, Vuma 3D and Ventsim.
Knowledge, skills and experience required: 
Qualified as Ventilation professional and occupational hygienist with five years post-qualification experience in ventilation.
Competent as 5.1(1), 9.2(2), 16.1(1) (MHSA) and chapter 12.1 (MHSA) as Occupational Hygiene Practitioner.
Formal training or practical experience in: Occupational Health legislation, Management system formulation and implementation, Hazard identification and risk assessment, Palladium and other specialised technical programs.
HOW TO APPLY FOR ANGLO AMERICAN JOBS
To apply for this role, please complete our online application form. You will have the opportunity to upload your CV and other relevant documentation as part of this process.
If you do not hear from the Company within 21 days after the application deadline, please consider your application to be unsuccessful.
Preference will be given to applications from the designated group defined in terms of Employment Equity.
Application Deadline
Applications should reach the ANGLO AMERICAN Management on time. As it is based on first-come first-serve basis.
More Anglo American Opportunities:
More Job Vacancies:
Kindly like us on Facebook & follow us on Follow @EAfinder OR leave a comment below for further inquiries or suggestions.