We pleased to present to you an updated list of Anglo American latest vacancies for July 2021 and how to apply. It involves the Job titles, roles/responsibilities, requirements and the salary involved.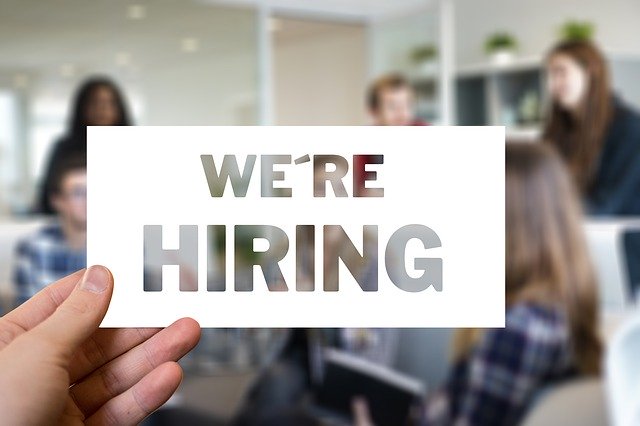 Every year the Anglo American publishes vacant position for interested & qualified South African citizens to apply for. This year is not an exception. Therefore the Jobs are listed below together with their requirements, roles, salary and qualifications.
When you join Anglo American- Global Shared Services, you can expect to enjoy a competitive salary and benefits package, but more than this, you'll find yourself in an environment where the opportunities for learning and growth are second to none. From technical training to leadership programmes, we bring out the best in our people. There are plenty of opportunities to move onwards and upwards too. We're a large, successful multinational company – and we're still growing all the time.
Anglo American is a global diversified mining business. Our portfolio of world-class mining operations provides the metals and minerals that make modern life possible. We use innovative practices and the latest technologies to discover new resources and mine. We work together with our key partners and stakeholders to unlock the sustainable value that those resources represent for our shareholders, the communities and countries in which we operate and for society at large. Anglo American is re-imagining mining to improve people's lives.
This Circular is published on a weekly basis and contains the advertisements of vacant posts and jobs in Anglo American. Although the Circular is issued by the Anglo American Team is not responsible for the content of the advertisements. Inquiries about an advertisement must be addressed to the relevant advertising department.
ANGLO AMERICAN CAREER (VACANT) POSITIONS, ROLES, REQUIREMENTS & QUALIFICATIONS 
Applications are invited from qualified persons for the positions shown below.
1. Mechanical Engineer

Business Unit / Group Function: Strategy and Innovation
Discipline: Engineering
Location: Open Location
Reference Id: REF11040C
Experience / Work Type: Associate / Permanent Employee
Closing Date: 10 June, 2021
Looking for a brilliant career?
Join us as our Mechanical Engineer and design, develop and implement mechanical systems, and sub-systems, from concept to production.
We're the world's leading diamond company, powered by thousands of people around the world, with a mission to support local communities, protect our natural environment and shape a brighter future.
With headquarters in London and mines in four countries – Botswana, Canada, Namibia and South Africa – we are truly global.  Established in 1888, our expertise ranges from exploration and diamond recovery, to rough diamond sales and diamond jewellery retail.
We market our polished diamonds through two brands, Forevermark and De Beers Jewellers, while our Element Six operation is the world leader in the design, development and production of synthetic diamond materials for industrial and electronic applications.
We've opened research and development centres around the world in our mission to evolve the diamond industry for the better, and we take our environmental responsibility seriously. We work to minimise the impact of our operations, investing heavily to find a balance between economic growth and long-term sustainability.
We seek talented people who share our belief in a better future for mining and are ready to make a difference. Are you one of them?
Key Tasks
Concept generation of mechanical systems – use relevant tools and techniques for generating and communicating concepts of proposed mechanical solutions to team members and stakeholders.
Create technical specifications of end-products – produce appropriate technical specifications based upon required criteria of system/product (ie process, environmental, financial, safety). Specify suitable components and systems (procured or manufactured) as required.
Generate CAD models of designs, along with associated part, and assembly, drawings – use 3D CAD package (such as Creo) to model parts and assemblies of mechanical systems, displaying good-practice modelling principles.
Use relevant prototyping, manufacturing methodologies, and material selection to test, build, and validate designs – build and test designs, using relevant prototyping/manufacturing techniques to validate applicability. Create and lead experiments, where suitable, providing recommendations for end-product.
Adhere to relevant safety and environmental standards of systems and sub-systems – develop products that satisfy internal company standards and meet required safety and environmental standards (such as ISO 18001, ISO 14001)
Ensure work is documented to a high-standard – document designs, experiments, user manuals, safety documentation, to a high-standard for various stakeholders (management, team members, end users etc)
Identify and communicate areas of risk from a mechanical standpoint – highlight development risks that have impact to technical, financial, and schedule deliveries
Minimum: BEng/BSc in mechanical, or related, engineering discipline
Preferred: MSc/MEng in a Mechanical engineering discipline
Demonstrable experience of mechanical design
Experience/Skills
Experience of product development lifecycle (cradle to grave)
Experience of developing complex mechanical systems for high-precision products
Experience of integrated electro-mechanical systems, high speed mechanics and special purpose machinery
Designing for compliance to global standards (i.e. safety and environmental standards)
3D Computer Aided Design (solid modelling, surface modelling, assemblies, drawings), ideally Creo.
WindChill or similar
Agile Development Principles
Rapid prototyping techniques (3D printing, SLA, SLS, etc)
Excellent communication and interpersonal skills
Excellent teamwork
Self-driven and ability to consistently deliver on time and to specification
Ability to work in an independent team
2. Emergency Response Coordinator

Business Unit / Group Function: De Beers Group
Discipline: Safety & Sustainable Development
Location: Open Location
Reference Id: REF12006I
Experience / Work Type: Entry Level / Permanent Employee
Closing Date: 10 June, 2021
Purpose:
To plan, develop and implement the overarching  disaster management program and safety programs at KMDL in line with  SHE Management Systems and disaster management framework and with De Beers policies, guidelines, procedures and international ISO certifications and engage external stakeholders to gain the necessary support for Emergency Response.
Key Responsibilities: 
Develop and manage an integrated disaster management system to ensure achievement of objectives, by establishing and implementing approved medium- and long-term plans, aligned to the legal requirements and the Company's strategic business goals.
Develop and implement prevention, preparedness and mitigation strategies to address high risk internal and external disaster and safety threats and related interfacing issues and unusual conditions.
Develop and implement emergency response strategies for threatening and real time internal and external risks.
Ensure the servicing of emergency response and safety equipment to OEM requirements.
Facilitate or provide the necessary training to ERT members as required (internal and external training).
Implement and maintain disaster management and safety programmes in support of legal registrations and certification as well as ISO certification.
Prepare for and participate in all audits that include emergency preparedness and response and safety components.
Manage effective disaster and safety management system administration activities through assessing and reviewing all relevant data.
Liaise with external stakeholders with regards to permissions, exemptions and legal liability.
Collaborate with teams to ensure optimal use of Isometrix.
Co-operates with colleagues to facilitate the achievement of company objectives.
Degree in Disaster Management and/or Health and Safety Management.
Knowledge and Experience:
Minimum 5 years' experience in Disaster Management and ISO certification implementation and maintenance.
Successful completion of the ORMP training program and knowledge of Anglo-American Group Safety Standards would be an advantage.
Demonstrable experience in leading incident investigations
Experience working with the relevant legislation.
Strong reporting experience and knowledge, including working with statistics.
Experience and or qualification in auditing of ISO systems would be advantageous
Computer literate with MS Office Software.
Provides a consistent understanding and application of safety systems and standards within the workplace.
HOW TO APPLY FOR ANGLO AMERICAN JOBS
To apply for this role, please complete our online application form. You will have the opportunity to upload your CV and other relevant documentation as part of this process.
If you do not hear from the Company within 21 days after the application deadline, please consider your application to be unsuccessful.
Preference will be given to applications from the designated group defined in terms of Employment Equity.
The Learnership programme DOES NOTprovide accommodation.
Application Deadline
Applications should reach the ANGLO AMERICAN Management on time. As it is based on first-come first-serve basis.
More Anglo American Opportunities:
More Job Vacancies:
Kindly like us on Facebook & follow us on Follow @EAfinder OR leave a comment below for further inquiries or suggestions.