We are pleased to present to you the South Africa Department of Defence, SANDF Application Form for the 2023/2024 Military Service jobs as well as the download link. The SANDF Application form is available for all prospective applicants looking to gain employment in any government sector.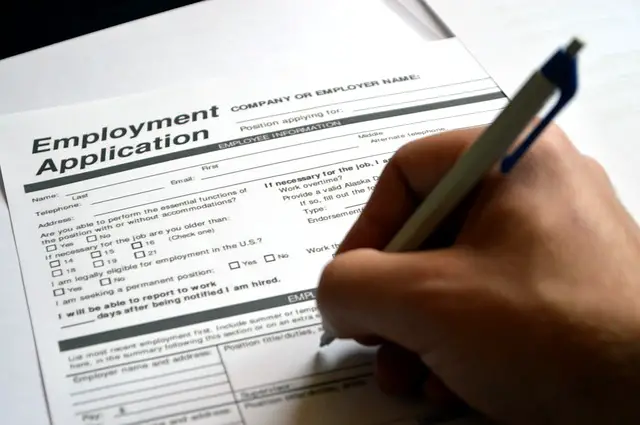 The purpose of the South Africa Department of Defence Application form is to assist a government department in selecting a person for an advertised post. This form may also be used to identify candidates to be interviewed. Since all applicants cannot be interviewed, you need to fill in this form completely, accurately and legibly. This will help to process your application fairly.
The South Africa Department of Defence, through its Military Skills Development System (MSDS), is offering young South African citizens an opportunity to serve in uniform on a two-year contract. Successful candidates will undergo full time training for two-years, during which they will receive military and further functional training. The South Africa Department of Defence intends to capacitate the candidates to be highly skilled and disciplined military professionals and patriotic citizens.
WHO SHOULD COMPLETE THE SANDF APPLICATION FORM
Only persons wishing to apply for an advertised position
REQUIREMENTS NEEDED TO COMPLETE THE SANDF APPLICATION FORM
GENERAL REQUIREMENTS
RSA Citizen (No dual citizenship)
Preferably Single
Not Area Bound
No Criminal Record
Physically and Medically Fit
26 Years of age if in possession of a Degree or National Diploma
18 – 22 Years of age – Completed Grade 12
THIS APPLICATION FORM MUST BE SUBMITTED WITH THE FOLLOWING CERTIFIED DOCUMENTS:
Copy of ID
Copy of Grade 12 Certificate (no statement of results)
A short CV
Highest achieved qualifications (e.g. Degree, National Diploma or N6)
HOW TO DOWNLOAD THE SANDF APPLICATION FORM
Kindly view the South Africa Department of Defence (SANDF) Application Form on our website or download the SANDF Application Form by clicking on the 'click here to view' link below the form.
ADDITIONAL INFORMATION
This form requires basic information. Candidates who are selected for interviews will be requested to furnish additional certified information that may be required to make a final selection.
Read Also:
Don't miss out on current Updates, kindly like us on Facebook & follow us on Follow @EAfinder OR leave a comment below for further inquiries.