We pleased to present to you an updated list of Road Accident Fund (RAF) latest vacancies for September 2021 and how to apply. It involves the Job titles, roles/responsibilities, requirements and the salary involved.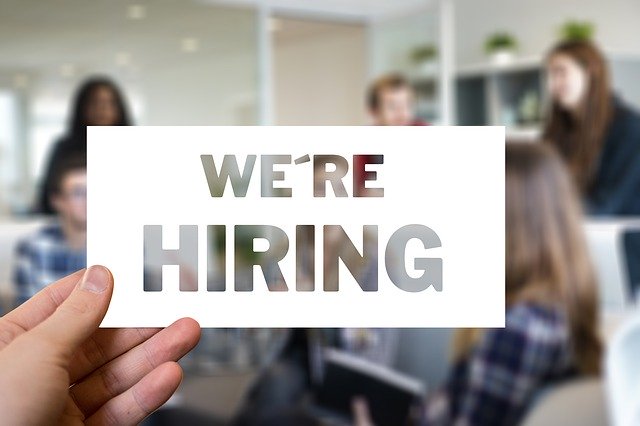 Every year the Road Accident Fund (RAF) publishes vacant position for interested & qualified South African citizens to apply for. This year is not an exception. Therefore the Jobs are listed below together with their requirements, roles, salary and qualifications.
This Circular is published on a weekly basis and contains the advertisements of vacant posts and jobs in Road Accident Fund (RAF). Although the Circular is issued by the Road Accident Fund (RAF) Team is not responsible for the content of the advertisements. Inquiries about an advertisement must be addressed to the relevant advertising department.
RAF CAREER (VACANT) POSITIONS, ROLES, REQUIREMENTS & QUALIFICATIONS 
Applications are invited from qualified persons for the positions shown below.
1. SENIOR INVESTIGATOR: FORENSIC: T.A.S.K LEVEL 14
CLOSING DATE & TIME:
 8/10/2021 11:55 PM
Purpose of the Job: Reporting to the Manager: Corporate Investigation, the successful candidate will be accountable for strategic, operational, financial, management and technical leadership to the forensic Department, to develop plans and implement processes and investigate techniques, manage risks and be a point of contact and liaison with internal/ external matters pertaining to RAF.
Key Performance Areas
Forensic Investigation
Plan and coordinate the investigation of cases as assigned to by respective management.
Maintain partnership relationship with the prosecuting authorities and Law Enforcement agencies.
Identify the loopholes in the process that may lead to abuse and report such to Forensic Manager.
Analyse reports received from private investigating companies or assessors and compile charges against guilty parties.
Open/ register criminal cases with either the Police or DSO (Scorpions) and keep proper records thereof.
Compile a comprehensive monthly activities report and submission thereof to the Forensic Manager.
Support other RAF departments in connection with investigation that is being or has been conducted.
Investigate reports received from Tip-Offs Anonymous and give feedback to the Manager timeously.
Implement current fraud prevention strategy.
Identify, initiate and manage projects.

Stakeholder Relations Management
Establish and maintain strategic alliance with all relevant stakeholders including law enforcement agencies.
Facilitate communication with all levels of stakeholder contact.

Qualifications and Experience
Bachelor's Degree or Advanced Diploma @ NQF Level 7 related qualification in Law/ Accounting/ Police Administration or equivalent.
Valid Driver's License (Code B or above)
Relevant 5 -7 years' experience in a fraud investigation environment of which 2 years must have been on management / supervisory level or area of expertise.
Experience in understanding of the criminal procedure act and law of evidence.
Experience in investigation of crime and knowledge of criminal justice system.
Experience in preparation of court cases for court.
Experience and proven track record of testifying in a court of law.

 Technical and behavioral competencies required
Strategic capability and leadership.
Results orientation.
Business and financial acumen.
Brand and stakeholder orientation.
Organisational resilience.
Communication.
Team resilience.
Network and alliances.
Talent management.
Change management.
Critical thinking.
Exceptional communication (Written, Verbal, listening).
Good business acumen (resource, financial and general management).
PFMA.
Assertiveness.
Professionalism.

Road Accident Fund Values

Integrity,
Compassion,
Accountability,
Respect,
Excellence

Remuneration

Total cost to company applicable to this position is minimum R668 907.00 per annum, negotiable.

NB: "RAF offers Total Employment Cost packages with no additional contributions from the Employer, successful candidates are required to structure their packages in a manner that will suit their needs".

Closing date: 10 August 2021 
 
Applications can be forwarded to the Recruitment Officer at Eco Glades; email address is [email protected]
HOW TO APPLY FOR RAF JOBS
Applications can be forwarded to the Recruitment Officer at the RAF, Cape Town branch; e-mail address is [email protected]  OR hand delivered to 2nd Floor, Correspondence Department, 1 Thibault Square, Long Street, Cape Town.
INSTRUCTION TO PROSPECTIVE APPLICANTS
Indicate the name and the reference number for the position you are applying for on the subject line.
Do not submit copies of qualifications and ID as these will be requested from shortlisted candidates on the interview date.
Submit a short CV with a maximum of 5 pages.
Please indicate your current salary and salary expectations if considered for the position
The Road Accident Fund subscribes to the principles of employment equity and preference will be given to groups who are under represented in terms of our Employment Equity Plan
NB: 
Applicants who have not received any correspondence from us within six weeks from the closing date can consider themselves unsuccessful
Security Vetting shall be conducted on all prospective employees
 It is the applicants' responsibility to have foreign qualification evaluated by the South African Qualification Authority (SAQA) and to provide proof of such evaluation.
Application Deadline
Applications should reach the RAF Management on time. As it is based on first-come first-serve basis.
More Job Vacancies:
Kindly like us on Facebook & follow us on Follow @EAfinder OR leave a comment below for further inquiries or suggestions.