We pleased to present to you an updated list of Nedbank latest vacancies for October 2022 and how to apply. It involves the Job titles, roles/responsibilities, requirements and the salary involved.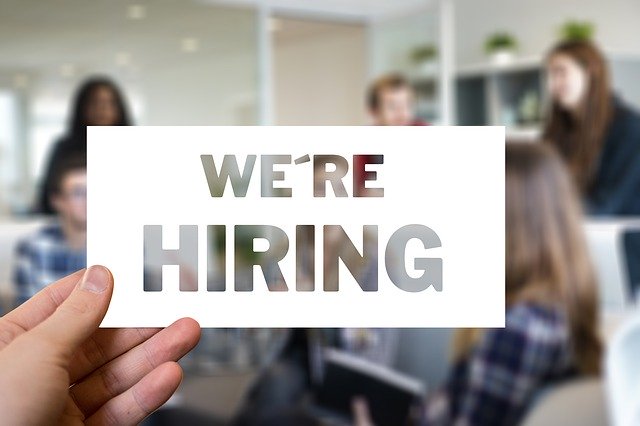 Every year the Nedbank publishes vacant position for interested & qualified South African citizens to apply for. This year is not an exception. Therefore the Jobs are listed below together with their requirements, roles, salary and qualifications.
This Circular is published on a weekly basis and contains the advertisements of vacant posts and jobs in Nedbank. Although the Circular is issued by the Nedbank Team is not responsible for the content of the advertisements. Inquiries about an advertisement must be addressed to the relevant advertising department.
Nedbank Group is incorporated in the Republic of South Africa and our registration number is 1966/010630/06. Our ordinary shares have been listed on JSE Limited (the JSE) since 1969 under the share code: NED and on the Namibian Stock Exchange since 2007 under the share code: NBK. Our ISIN is ZAE000004875. They offer the following solutions through our frontline clusters, Nedbank Corporate and Investment Banking, Nedbank Retail and Business Banking, Nedbank Wealth and Nedbank Africa Regions:
A wide range of wholesale and retail banking services.
A growing insurance, asset management and wealth management offering.
NEDBANK CAREER (VACANT) POSITIONS, ROLES, REQUIREMENTS & QUALIFICATIONS 
Applications are invited from qualified persons for the positions shown below.
1. Team Leader: Wealth Management Int.
Job Purpose
To deliver sales teams results through enabling others, and ensure alignment to Nedbanks' strategic focus areas.
Job Responsibilities
Build and maintain relationships with relevant stakeholders.
Identify and meet stakeholder needs, including giving them regular feedback.
Identify opportunities for collaboration.
Ensure effective resource capacity and planning.
Achieve clear accountability of team members.
Ensure resource capacity is aligned to the needs of the business.
Ensure relevant processes and procedures are followed.
Plan and monitor development by scheduling and tracking team progress against performance.
Engage with the team and Identify additional training and development requirements. E
nsure relevant stakeholders are kept informed and updated.
Identify opportunities for improvement.
Ensure transformational targets are met.
Contribute to a culture of transformation by participating in Nedbank culture building initiatives, business strategy, and CSI.
Stay abreast of developments in field of expertise, ensuring personal and professional growth.
Understand and embrace the Nedbank vision and values, leading by example.
Participate in the development and implement action plans to address issues raised in culture surveys.
Create a client service culture through various interventions.
Achieve operational excellence.
Encourage team to generate innovative ideas and share knowledge.
Manage budget costs within budgeting constraints.
Set and allocate sales targets for the team. Review sales targets against performance.
Ensure profitability of distribution medium.
Make recommendations for alternate improvements to the business by reviewing non-performing areas.
Meet financial targets through monitoring, tracking and reviewing performance of the team.
Ensure quality sales standards are agreed to and delivered on.
Manage performance of staff by implementing performance agreements and ensuring a clear vision.
Mentor and coach staff on identified performance gaps.
Motivate staff to perform and contribute to the success of the business by creating environment of teamwork through engaging with staff (sharing information) and encouraging participation in decision making processes.
Follow the recruitment process when recruiting talent.
Maintain a high performing team and ensure an environment for optimal performance is created by identifying talent pool through career conversations, using the talent grid principles and developing talent retention programmes.
Manage the onboarding process of new employees.
Essential Qualifications – NQF Level
Matric / Grade 12 / National Senior Certificate
Preferred Qualification
Relevant Bachelor Degree or Diploma.
Type of Exposure
Communicating job requirements and performance standards to others
Managing a sales team – not in dictionary
Conducting performance appraisal interviews
Conducting performance feedback meetings
Checking performance data to measure employee performance
Enforcing disciplinary actions against employees
Assuming a key leadership role
Investigating and reviewing processes to improve client satisfaction
Coaching and mentoring of others
Providing constructive feedback to employees
Minimum Experience Level
Minimum 3 years in a sales leadership role
Technical / Professional Knowledge
Business administration and management
Client service management
Employee training/development
Financial Accounting Principles
Governance, Risk and Controls
Organisational systems
Principles of project management
Relevant Nedbank product knowledge
Staff resource planning
Management information and reporting principles, tools and mechanisms
Behavioural Competencies
Becoming a Business Advisor
Building the Sales Team
Building Trusting Relationships
Coaching the Sales Team
Driving for Results
High-Impact Communication
Making Sales Operations Decisions
Motivating the Sales Team
HOW TO APPLY FOR NEDBANK JOBS
Application Deadline
Applications should reach the Nedbank Management on time. As it is based on first-come first-serve basis.
More Job Vacancies:
Kindly like us on Facebook & follow us on Follow @EAfinder OR leave a comment below for further inquiries or suggestions.