We pleased to present to you an updated list of Woolworths latest vacancies for July 2022 and how to apply. It involves the Job titles, roles/responsibilities, requirements and the salary involved.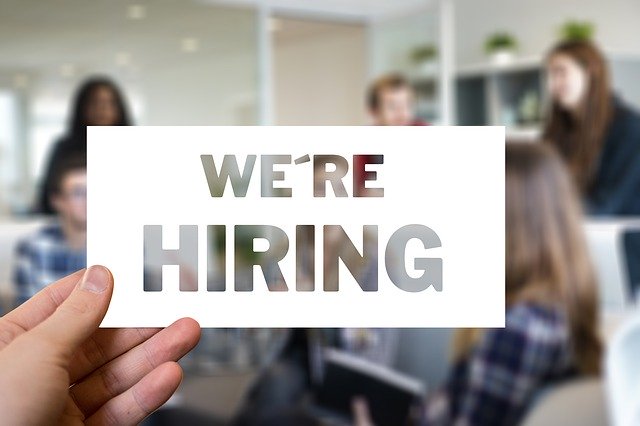 Every year the Woolworths publishes vacant position for interested & qualified South African citizens to apply for. This year is not an exception. Therefore the Jobs are listed below together with their requirements, roles, salary and qualifications.
This Circular is published on a weekly basis and contains the advertisements of vacant posts and jobs in Woolworths. Although the Circular is issued by the Woolworths Team is not responsible for the content of the advertisements. Inquiries about an advertisement must be addressed to the relevant advertising department.
WOOLWORTHS CAREER (VACANT) POSITIONS, ROLES, REQUIREMENTS & QUALIFICATIONS 
Applications are invited from qualified persons for the positions shown below.
1. TECHNOLOGIST: CORE PRODUCE
A dynamic team player is required to join our Produce department in Gauteng, to provide the competitive edge through the delivery of products that are safe, innovative and consistently meet our customer's quality and availability expectations.
Ensure Brand integrity and product safety by identifying and effectively managing Food Safety risks.
Continually maintain and improve the safety, quality and availability of products by applying and implementing agricultural best practice principles.
Provide input into strategies and implement technical and agricultural science aspects thereof.
Use scientific principles to drive innovation of products and production processes.
Apply, devise, and update technical policy in accordance with legal requirements and current established WW policies and guidelines.
Ensure suppliers provide high quality products consistently and in accordance with WW requirements.
Formulation of specifications and processes that comply with legal requirements and build customer trust by ensuring food safety, quality, and consistency of products.
Collaborate successfully with suppliers and matrix team to implement business sustainability and agricultural strategies.
Packaging development, with respect to legislation, functionality, business objectives and shelf life
Manage, monitor, and report on relevant technical KPIs to deliver departmental operating plan.
Educate, inform, and share knowledge / information with category team members, suppliers and the organisation appropriately.
B.Sc. degree in Agriculture with 3 years' experience in agronomy and crop production.
Understanding of the fresh produce industry.
Good understanding of risk assessment and management of food safety in the context of crop production and postharvest handling.
High level understanding of scientific principles of best agronomic practices including but not limited to the management of soil health, irrigation, and integrated pest management.
Knowledge of packaging functionality and application to maintain product quality.
Ability to set and continuously improve quality standards and drive value optimisation within supplier base.
Ability to work effectively in a fast-paced, pressurised environment.
Understanding of environmental management and sustainable crop production practices.
Team player with ability to collaborate effectively with a diverse group of people within a matrix team structure and supplier base.
Flexible with ability and willingness to travel.
2. BUYER – BEAUTY
Advise and equip Category teams to leverage price, market and customer analytics to shift customer perception on Price and grow their categories.
Integrate Price and market share analytics into the Foods Category Assessment Process
Integrate Price and market share analytics into the Foods Value Delivery Process.
Track Price execution and report against defined commercial case/s for category or food-wide Pricing shifts.
Work closely with the Value Delivery, Category Assessment and Buying teams to build and track commercial cases, in support of Price, Category Assessment and Value Delivery initiatives.
Build capabilities of Category and matrix teams to leverage pricing and promotions tools and methodologies.
Competitor tracking, analysis and reporting (NPD, Market share, Customer insights, Promo and Pricing strategy).
Advance the development of analytical methods, commercial reporting and advisory capabilities within our Foods Business, building this critical strategic capability to position us for sustainable future growth.
Develop and sustain mutually beneficial stakeholder relationships.
Bachelor's degree in Business, Economics, or Mathematics, or equivalent educational qualification
Minimum 5 years Data analysis experience
Minimum 5 years Retail experience
Experience working within a client delivery and matrix team structure advantageous.
Qliksense experience beneficial
Pricing specialist experience beneficial
Advanced MS suite proficiency – Microsoft and Excel
High degree of commercial awareness and is able to make the links between product quality, pricing, profit and customer value.
Highly numerate and structured with a strong analytical mind.
Ability to shape creative, tactical and practical solutions to complex problems.
Able to analyse complex data, select and shape a story leveraging key data insights to create a Commercially sound case for change, in order to make recommendations that support the Foods Price strategy, minimise risk and drive financial KPI's.
Able to work to demanding timescales whilst maintaining high standards
 Advanced Excel skills with demonstrated experience in financial modelling.
Able to liaise at all levels to proactively resolve issues and contributes positively to working together to achieve desired outcomes.
The ability to understand retail market share data and translate this with trends into creative business strategies that are customer centric.
 Update: Click here to view more Woolworths vacant positions for July 2022
HOW TO APPLY FOR WOOLWORTHS JOBS
PLEASE READ THE INSTRUCTIONS CAREFULLY BEFORE APPLYING:
The website can be access via the link: https://careers.woolworths.co.za/applicant/index.php for Office-Based and Public
Applicants can register their profiles and apply for posts on-line.
Applicants must ensure that they click on the correct post and post number when applying for
Applicants are to take cognisance of the following:
Applicants already registered on the system need not register again.
All information must be captured on the online profile. The system will generate curriculum vitae (CV) for you. The uploading of documents is not necessary.
When shortlisted for an interview, certified copies of all supporting documentation (e.g. qualifications, driver's licence, identity document, etc.) must be submitted to the interview committee.
Only on-line applications will be considered.
Application Deadline
Applications should reach the Woolworths Management on time. As it is indicated for each positions of interest above.
More Job Vacancies:
Kindly like us on Facebook & follow us on Follow @EAfinder OR leave a comment below for further inquiries or suggestions.