We are pleased to present to you an updated list of Samancor Chrome's latest vacancies for March 2023 and how to apply. It involves the job titles, roles, and responsibilities, as well as the requirements and the salary involved.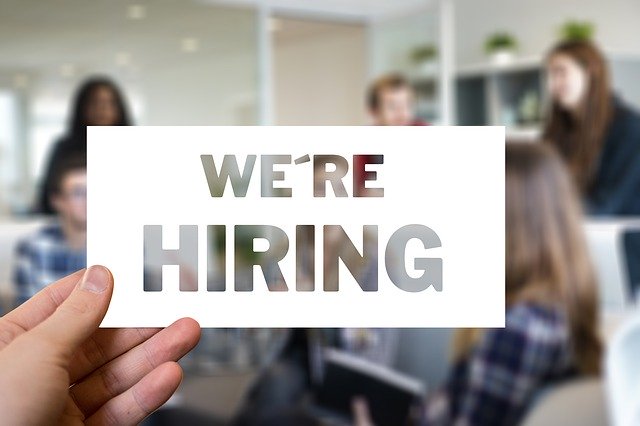 Every year the Samancor Chrome publishes vacant position for interested & qualified South African citizens to apply for. This year is not an exception. Therefore, the jobs are listed below together with their requirements, roles, salaries, and qualifications.
This circular is published on a weekly basis and contains advertisements for vacant posts and jobs in Samancor Chrome. Although the circular is issued by the Samancor Chrome Team, they are not responsible for the content of the advertisements. Inquiries about an advertisement must be addressed to the relevant advertising department.
Please note that Samancor Chrome's recruitment practices do not include asking for money or payments from applicants at any point in the recruitment process. Any request for money in exchange for a job at Samancor Chrome or for accommodation for potential employees constitutes fraud.
SAMANCOR CHROME CAREER (VACANT) POSITIONS, ROLES, REQUIREMENTS & QUALIFICATIONS 
Applications are invited from qualified individuals for the positions shown below.
1. Operations Manager M1M2 (Middelburg)

MINIMUM QUALIFICATION AND EXPERIENCE
B.Eng./BSc. (Eng.) Degree or National Diploma (Chemical or Metallurgical)
8 years' relevant experience gained in pyro-metallurgical operations (BOF, Steel Plant, DC furnaces, Sub Arc Furnaces)
3 years' managerial experience
ADVANTAGEOUS
A recognised managerial qualification (MTIM, MDP, EDP or MBA)
BEHAVIOURAL COMPETENCIES REQUIRED 
Safety Leadership
Innovation
Strategic Leadership
Strategic Planning, Organising & Control
Results Orientation & Implementation
Systematic Problem Solving & Decision Making
Aligning Performance for Success
Building and Maintaining Relationships
Change Leadership
Financial & Entrepreneurial Insight
Adhering to Values
WORKPLACE COMPETENCIES
Skills:
Microsoft Office Programs
Samancor Chrome Systems (IMS, EBMS, Chromedoc, MES, SAP, Coupa)
Financial acumen
Project management
Ability to work with diverse groups of people
Ability to work under extreme pressure and to prioritize effectively
Ability to understand processes and problems on an operational as well as strategic level
Ability to manage costs and budget
Ability to understand departmental influence on the rest of the business
Knowledge:
Demonstrate an in depth understanding of pyrometallurgical processes
Basic engineering or technical understanding
Knowledge of relevant HR and Labour relations acts and regulations
Knowledge of relevant HSE acts, regulations and standards
Knowledge of business administration including costs and finance
 IN MAKING THE FINAL SELECTION, CONSIDERATION WILL BE GIVEN TO ACHIEVING THE SAMANCOR CHROME EMPLOYMENT EQUITY OBJECTIVES
CLOSING DATE: 12 March 2023 (Kindly attach copies of relevant qualifications) 
HOW TO APPLY FOR SAMANCOR CHROME JOBS
To apply for any of the roles, please complete the online application form. You will have the opportunity to upload your CV and other relevant documentation as part of this process.
Application Deadline
Applications should reach the Samancor Chrome Management on time. As it is based on first-come first-serve basis.
More Job Vacancies:
Kindly like us on Facebook & follow us on Follow @EAfinder OR leave a comment below for further inquiries or suggestions.