We pleased to present to you an updated list of Samancor Chrome latest vacancies for August 2021 and how to apply. It involves the Job titles, roles/responsibilities, requirements and the salary involved.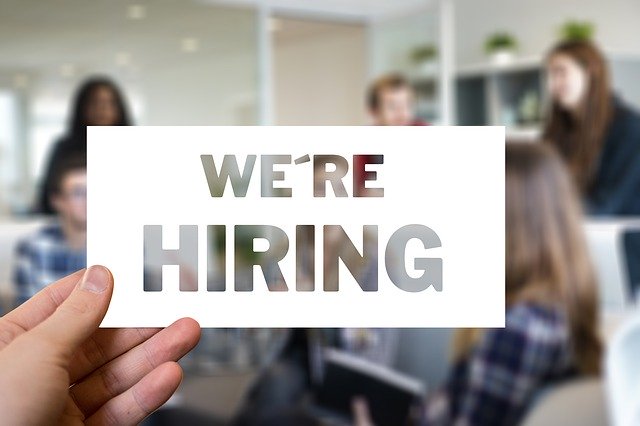 Every year the Samancor Chrome publishes vacant position for interested & qualified South African citizens to apply for. This year is not an exception. Therefore the Jobs are listed below together with their requirements, roles, salary and qualifications.
This Circular is published on a weekly basis and contains the advertisements of vacant posts and jobs in Samancor Chrome. Although the Circular is issued by the Samancor Chrome Team is not responsible for the content of the advertisements. Inquiries about an advertisement must be addressed to the relevant advertising department.
Please note that Samancor Chrome's recruitment practices do not include asking for money or payments from applicants at any point in the recruitment process. Any request for money in exchange for a job at Samancor Chrome or for accommodation for potential employees constitutes fraud.
SAMANCOR CHROME CAREER (VACANT) POSITIONS, ROLES, REQUIREMENTS & QUALIFICATIONS 
Applications are invited from qualified persons for the positions shown below.
1. Maintenance Artisan Electrician (Witbank)
Purpose of the Job:
To safely carry out preventive maintenance and repairs to the plant in line with planned, unplanned, breakdown and documented work
Safety, Health, Environment, Risk and Quality:
Participate and comply with SHEQ Requirements (SHEQ Toolbox)
Ensure adherence to health, safety, environment, risk and quality standards and requirements
Comply with OHSA standards, statutory regulations, conform to safety standards, housekeeping standards (5S) and planned maintenance system requirements
People:
Ensure co-operation as a team member during team activities and tasks
Customers: 
Ensure customer satisfaction by delivering a first time right service to them
Business Processes: 
Apply fault-finding techniques and assist with root cause failure analysis
Maintain and repair electrical parts, components and equipment as well as Low Voltage, Medium Voltage and High Voltage electrical equipment (as applicable to the plant)
Perform Medium and High Voltage switching as and when required when trained, proven competent and appointed in writing
Maintain, repair and replace mechanical parts, components and equipment when required
Execute breakdown work orders, create notifications, perform daily work order confirmations, provide accurate feedback and generate orders on the SAP system
Performing work in a safe and reliable manner ensuring the highest level of workmanship
Communicate if spares, equipment or other factors were not available for job on the work order and to the Maintenance Supervisor
Conduct regular plant inspection and report non-conformance and deviations to standards to Supervisors
Monitoring the operational conditions of machinery and equipment
Carrying out routine maintenance on a production equipment and tools to ensure legal (OSHA) and operational compliance
Perform basic fault finding and repairs to drives, soft starters and star delta
Have an understanding of PLCs and discrete inputs and outputs to facilitate fault-finding and repairs
Work from heights and in confined spaces and follow the various procedures related to such
Perform basic electrical calculations in relation to DOL, drive and related protection settings
Perform general housekeeping as part of the relevant tasks allocated
Rotable Management:
Change out item
Create PM order detailing item to be drawn from stock
Create reservation for rotable on PM order
Create subsequent notification
Complete all fields on the "Damage" tag on the return item to rotable store
Physically transport damaged rotable to lay down area
Behavioural Competencies:
Safety Awareness
Initiative
Managing Work
Results Orientation
Work Standards
Interpersonal Skills
Communication
Adaptability
Contributing to Team Success
Adhering to Values
Grade 12/N3 and a relevant Trade Test
3 years relevant experience
Computer literate
Closing Date: 13 August 2021
HOW TO APPLY FOR SAMANCOR CHROME JOBS
To apply for any of the roles, please complete the online application form. You will have the opportunity to upload your CV and other relevant documentation as part of this process.
Application Deadline
Applications should reach the Samancor Chrome Management on time. As it is based on first-come first-serve basis.
More Job Vacancies:
Kindly like us on Facebook & follow us on Follow @EAfinder OR leave a comment below for further inquiries or suggestions.