We pleased to present to you an updated list of Samancor Chrome latest vacancies for October 2022 and how to apply. It involves the Job titles, roles/responsibilities, requirements and the salary involved.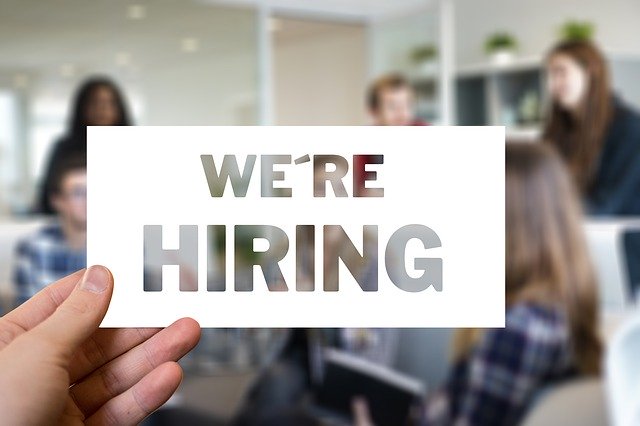 Every year the Samancor Chrome publishes vacant position for interested & qualified South African citizens to apply for. This year is not an exception. Therefore the Jobs are listed below together with their requirements, roles, salary and qualifications.
This Circular is published on a weekly basis and contains the advertisements of vacant posts and jobs in Samancor Chrome. Although the Circular is issued by the Samancor Chrome Team is not responsible for the content of the advertisements. Inquiries about an advertisement must be addressed to the relevant advertising department.
Please note that Samancor Chrome's recruitment practices do not include asking for money or payments from applicants at any point in the recruitment process. Any request for money in exchange for a job at Samancor Chrome or for accommodation for potential employees constitutes fraud.
SAMANCOR CHROME CAREER (VACANT) POSITIONS, ROLES, REQUIREMENTS & QUALIFICATIONS 
Applications are invited from qualified persons for the positions shown below.
1. Logistics Practitioner (North West)
Quality:
Oversee the Raw Material sampling process (sampling programme, schedules, etc.)
Monitor Raw Material analysis and highlight non-conformances
Monitor Medium Carbon (IC3) production analysis and highlight non-conformances
Ordering:
Place Raw Material orders and schedule deliveries
Expedite Raw Material deliveries (as required)
Receiving:
Approve Raw Material Receipts (Order, Supplier Delivery Note and Weighbridge Ticket)
Confirm Raw Material Receipts with Suppliers
Consumption:
Monitor Raw Material actual vs. planned consumption
Liaise with furnaces to investigate over/under consumption and update orders accordingly (adjust recipes,etc)
Stocks:
Monitor and control Raw Material stock levels (Re-order point, order quantity, safety stock level, etc.)
Monitor and control other material stock levels (screened coke, lumpy, fines, etc.)
Coordinate the mini month end stock take
Reconcile Supplier accounts and verify Raw Material invoices subject to product specifications (chrome content, moisture, etc.)
Reconcile inter-company transfers
Reconcile Joint Venture and UG2 stocks
Reconcile Spoornet account and other Transport claims
Manage the Raw materials and Final Products Month-End processes
GSAP and MES Systems :
Balance and reconcile MES to GSAP stocks (Raw materials , High and Medium Carbon)
Maintain Raw Material Systems data integrity
Monitor the MES sytem and notify the responsible person of any non-conformances
Reporting:
Compile Material Reports (Raw Materials, HC, MC):
Material Stock update (w)
Movement matrix (R/ton)
Spoornet volume forecast and tracking
Spoornet Rail Plan and Schedule (m)
Model to track Spoornet Railage vs. Order
Ore balance
43 pager (non-financial information
Minimum Requirements
Relevant Degree or National Diploma
Samancor Internal candidates only ~ Completed N4 studying towards N5
3 years relevant experience
Computer Literacy
SAP / Coupa
HOW TO APPLY FOR SAMANCOR CHROME JOBS
To apply for any of the roles, please complete the online application form. You will have the opportunity to upload your CV and other relevant documentation as part of this process.
Application Deadline
Applications should reach the Samancor Chrome Management on time. As it is based on first-come first-serve basis.
More Job Vacancies:
Kindly like us on Facebook & follow us on Follow @EAfinder OR leave a comment below for further inquiries or suggestions.