We are pleased to present to you the Z83 Application Form for the 2023 public service jobs as well as the download link. The Z83 Application form is available for all prospective applicants looking to gain employment in any government sector.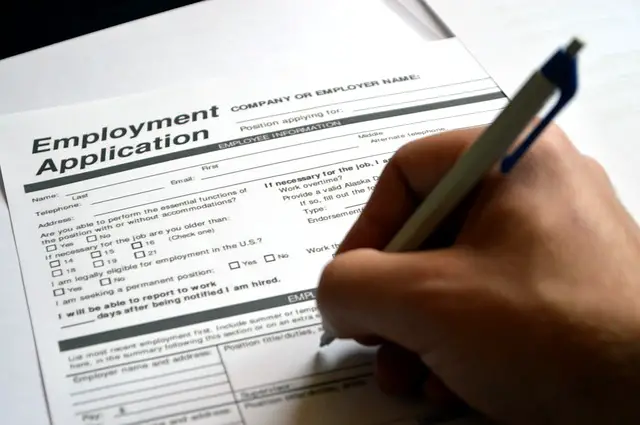 The purpose of the z83 application form is to assist a government department in selecting a person for an advertised post. This form may also be used to identify candidates to be interviewed. Since all applicants cannot be interviewed, you need to fill in this form completely, accurately and legibly. This will help to process your application fairly.
WHO SHOULD COMPLETE THE Z83 APPLICATION FORM
Only persons wishing to apply for an advertised position in a government department.
HOW TO DOWNLOAD THE Z83 APPLICATION FORM
Kindly view the Z83 Application Form on our website or download the Z83 Application Form by clicking on the 'click here to view' link below the form.
ADDITIONAL INFORMATION
This form requires basic information. Candidates who are selected for interviews will be requested to furnish additional certified information that may be required to make a final selection.
SPECIAL NOTES
All information will be treated with the strictest confidentiality and will not be disclosed or used for any other purpose than to
assess the suitability of a person, except in so far as it may be required and permitted by law. Your personal details must correspond with the details in your ID or passport.
Passport number in the case of non-South Africans.
This information is required to enable the department to comply with the Employment Equity Act, 1998.
This information will only be taken into account if it directly relates to the requirements of the position.
Applicants with substantial qualifications or work experience must attach a CV.
The Executive Authority shall consider the criminal record (s) against the nature of the job functions in line with internal information security and disciplinary code.
The applicant may submit additional information separately where the space provided is not sufficient.
Departments must accept certified documents that accompany the application(s) with certification that is up to 6 months, unless the advert prescribes a longer period.
Each application for employment form must be duly signed and initialed by the applicant. Failure to sign this form may lead to disqualification of the application during the selection process.
More Job Vacancies:
Don't miss out on current Updates, kindly like us on Facebook & follow us on Follow @EAfinder OR leave a comment below for further inquiries.